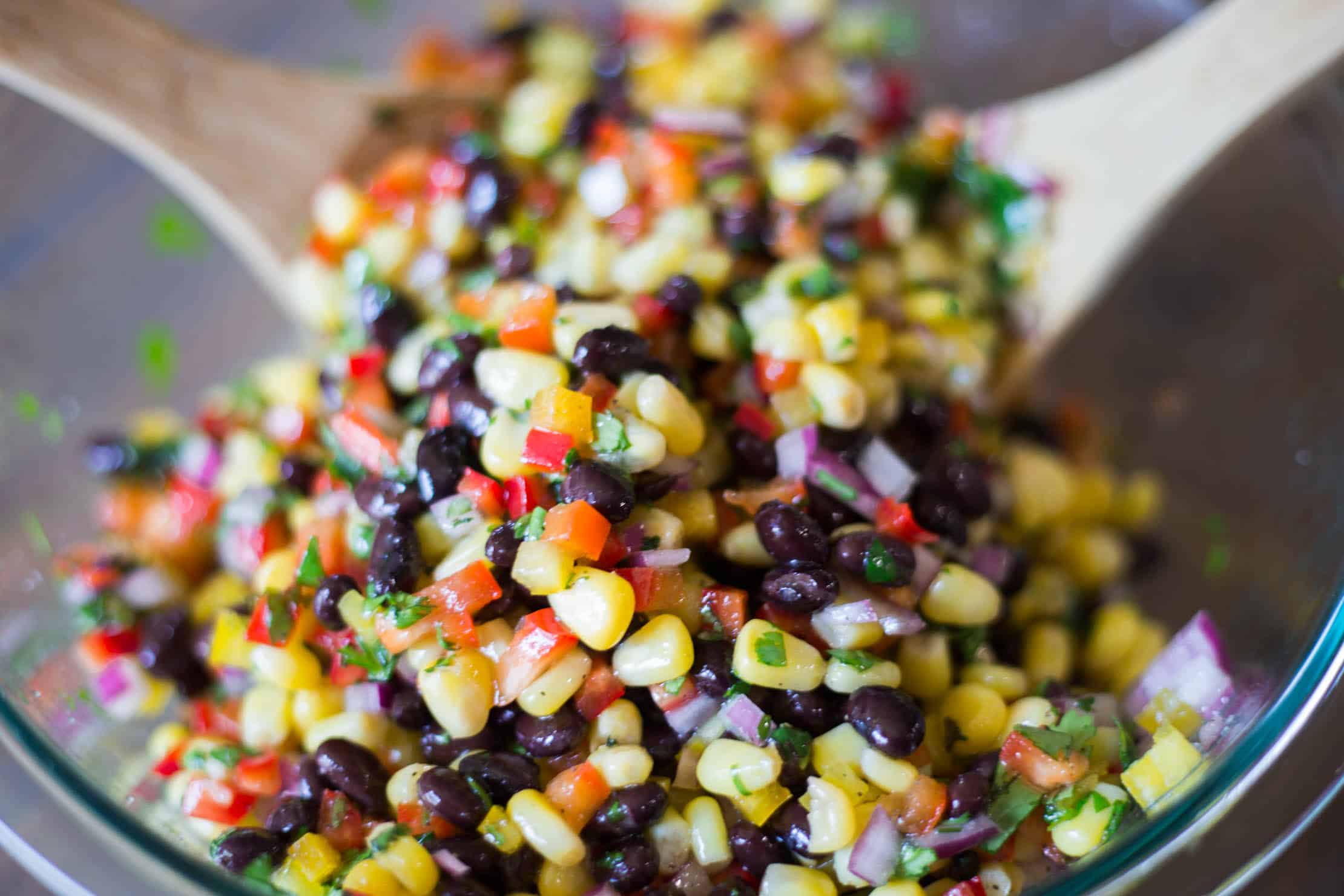 Crisp corn, creamy black beans, and chopped peppers are marinated in a bright and fragrant Mexican vinaigrette and served as a healthy alternative to rice and beans! They go great with chile rellenos, fajitas, and all sorts of Tex Mex fare.
Listen, we all want to be fit and trim, but when you're raised on tacos and enchiladas ain't nobody strong enough to resist the siren call of Tex Mex.
Especially on a warm, Friday evening with the promise of fresh tortillas, and cool cerveza by a wood-fired grill. And why should you resist?! As grandma always said, raise a child right and they will not depart from it!
Join me in praying at the altar of Tex-Mex, and get a little fresh perspective on this Corn and Black Bean Salad with Mexican Vinaigrette— which is really just a bunch of veggies drizzled up and marinated in a juicy vinaigrette, that goes well with practically anything you'd think of serving with rice and beans.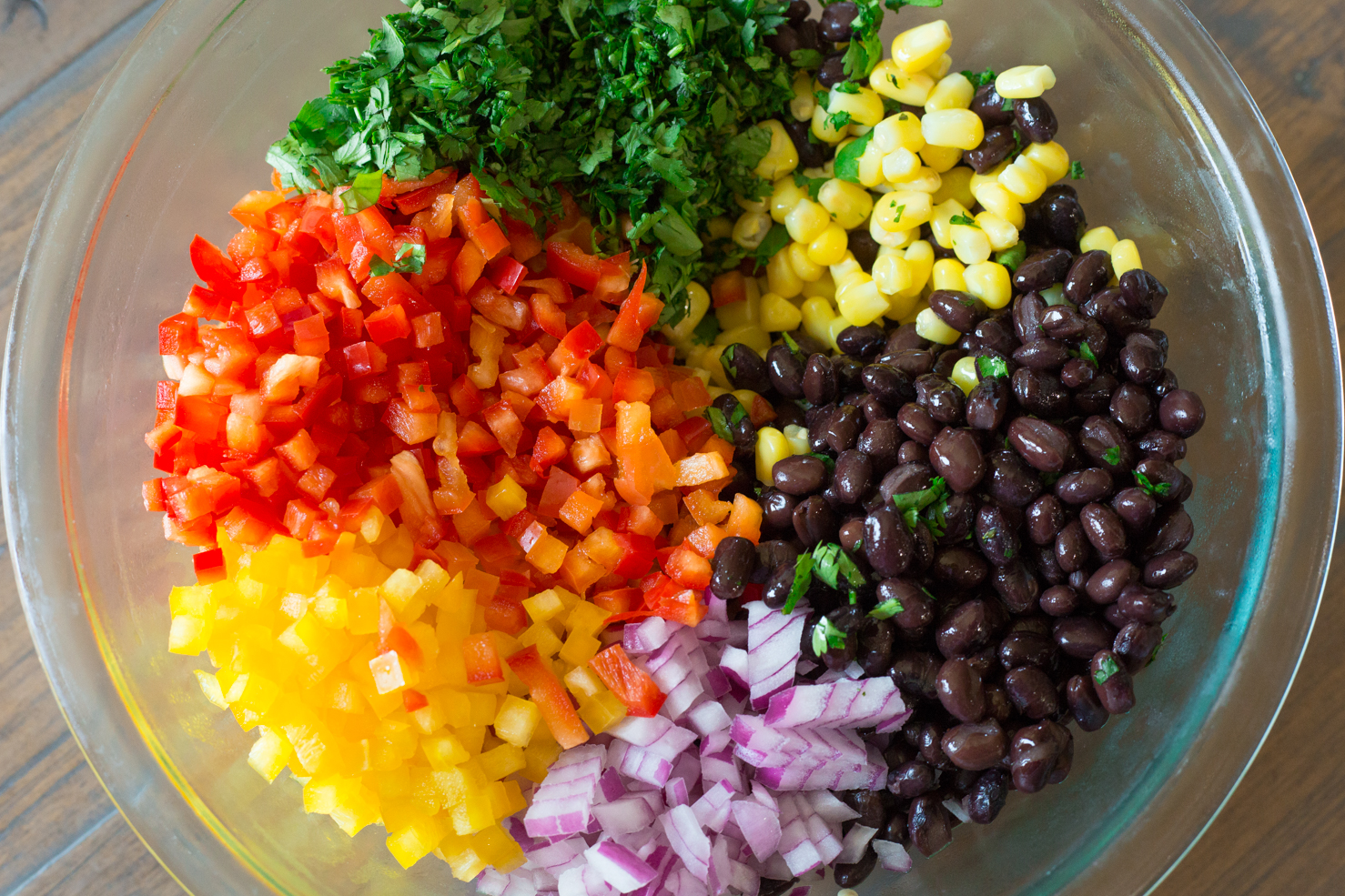 The homemade Mexican Vinaigrette is basically crack, and you'll be whipping up the dressing to go on all your favorite salad recipes like taco salad, and grilled fajita salad…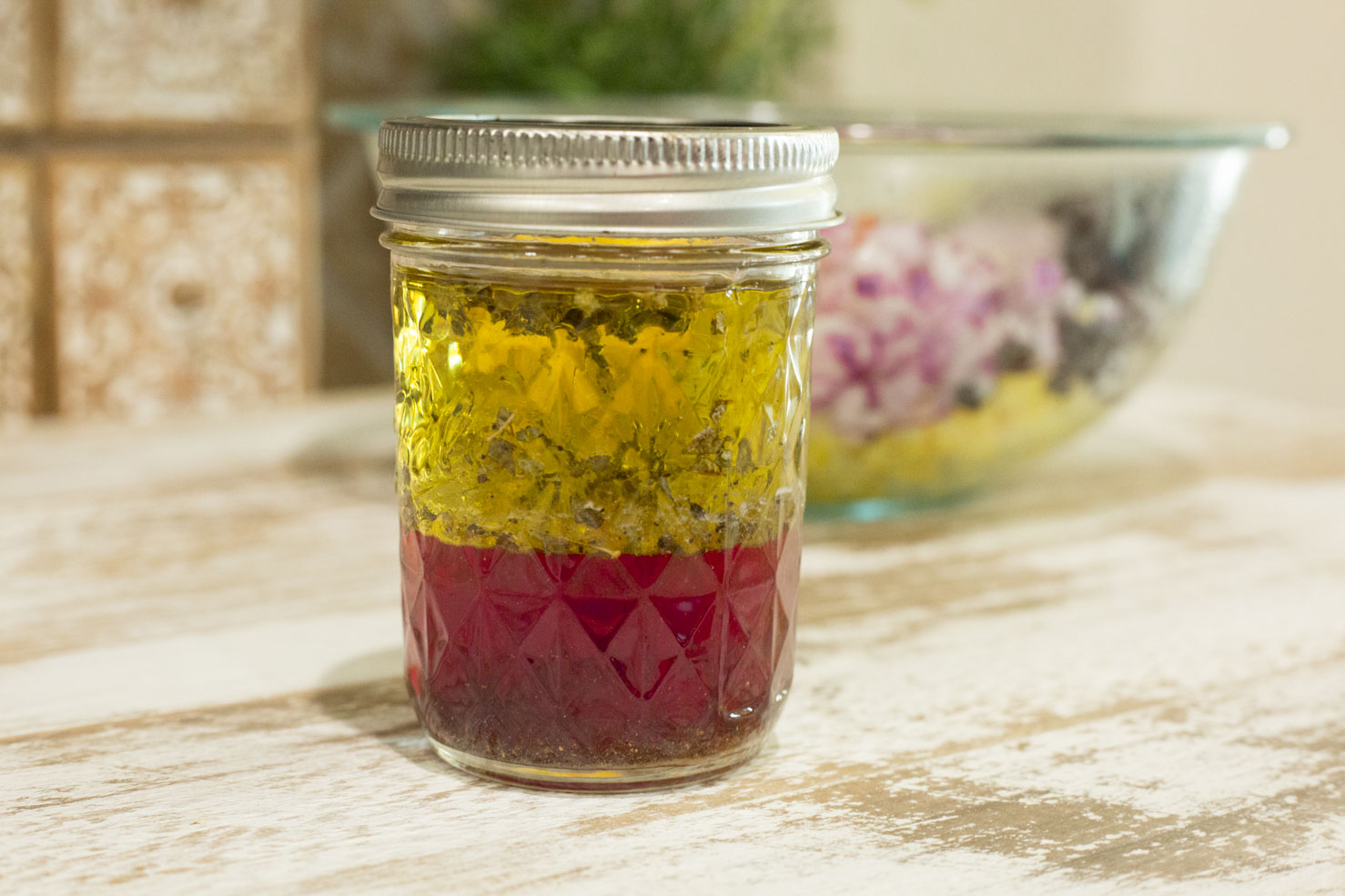 I chop all the veggies as usual on my chop chop…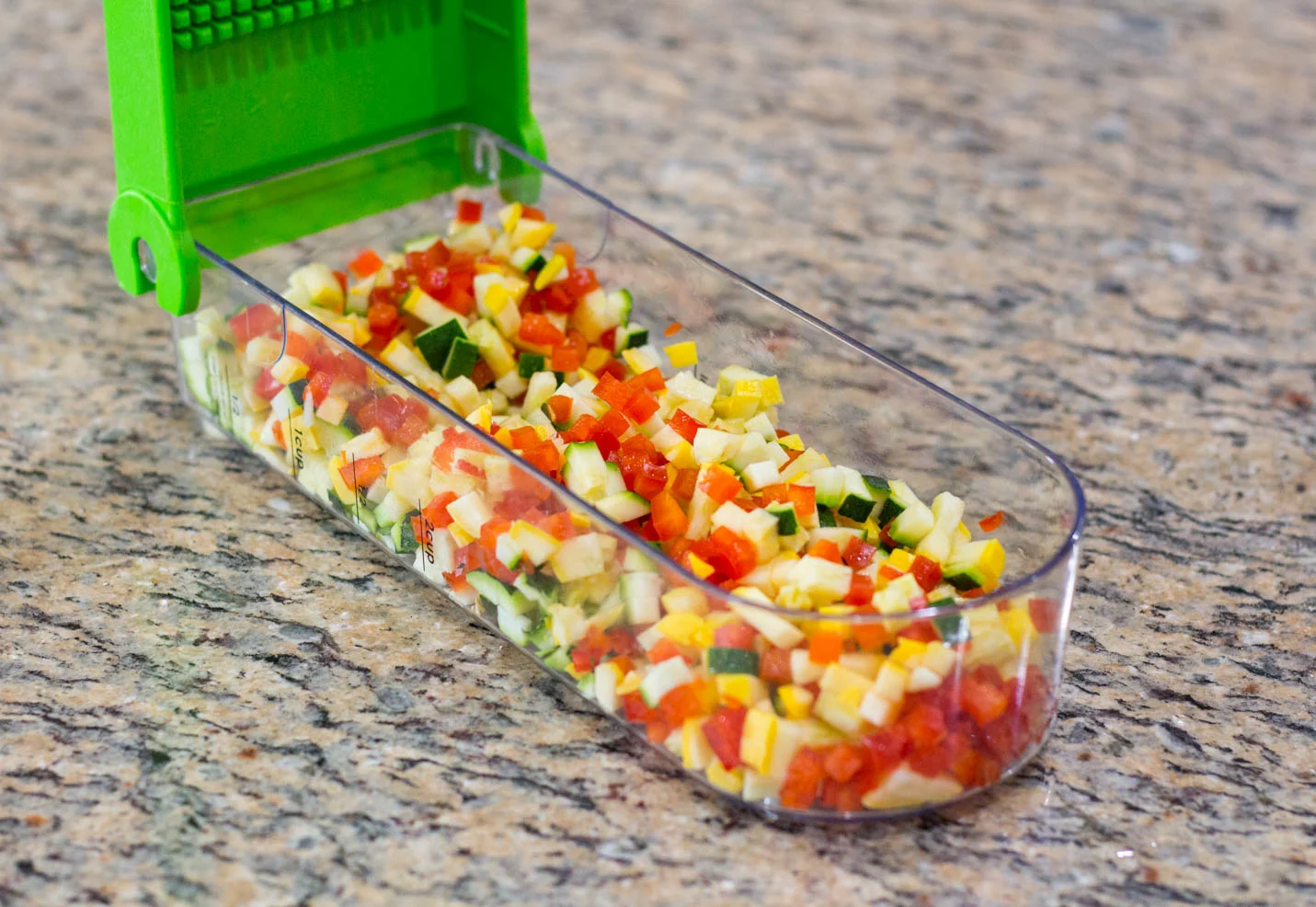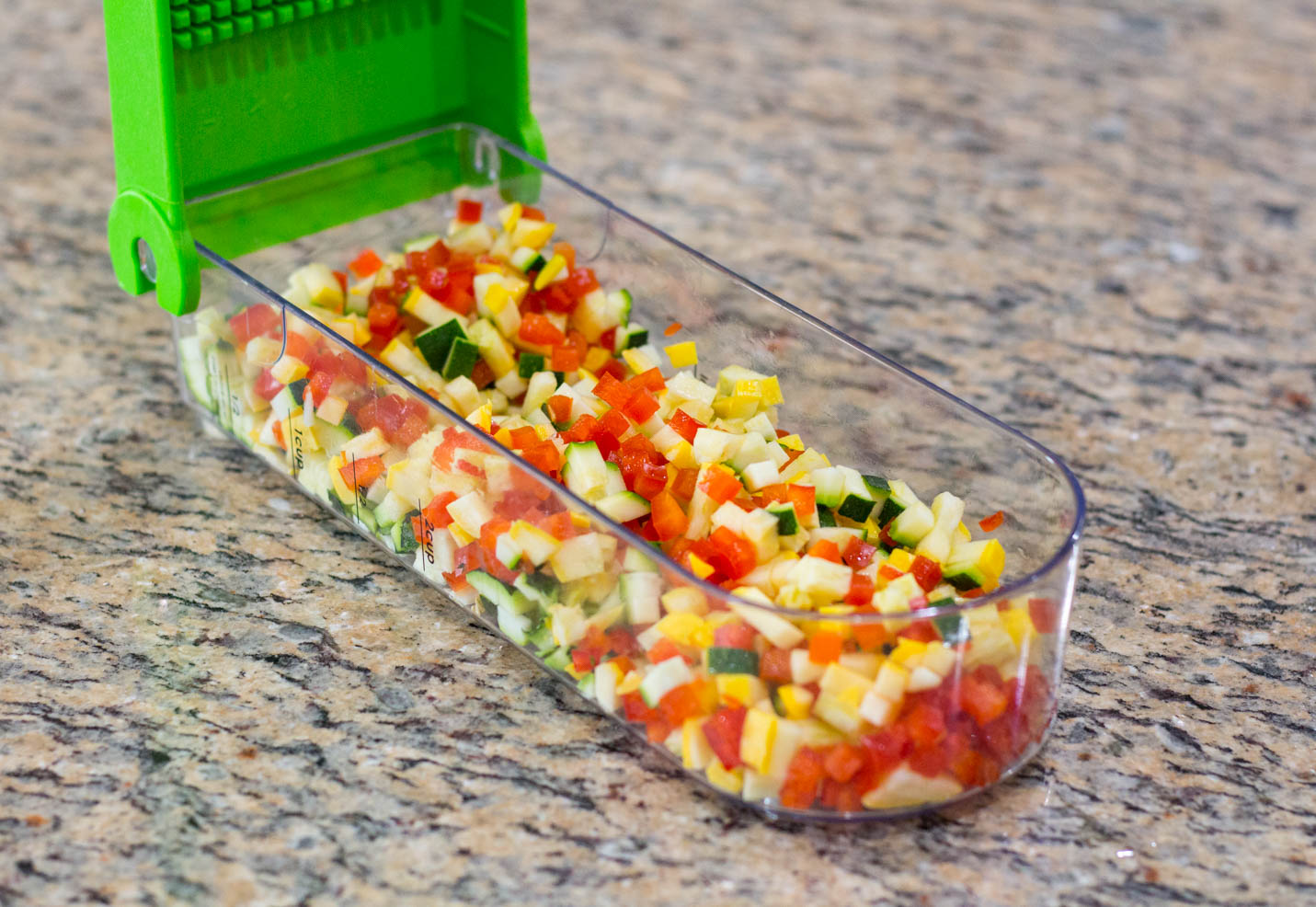 Than just drizzle in the Mexican Vinaigrette…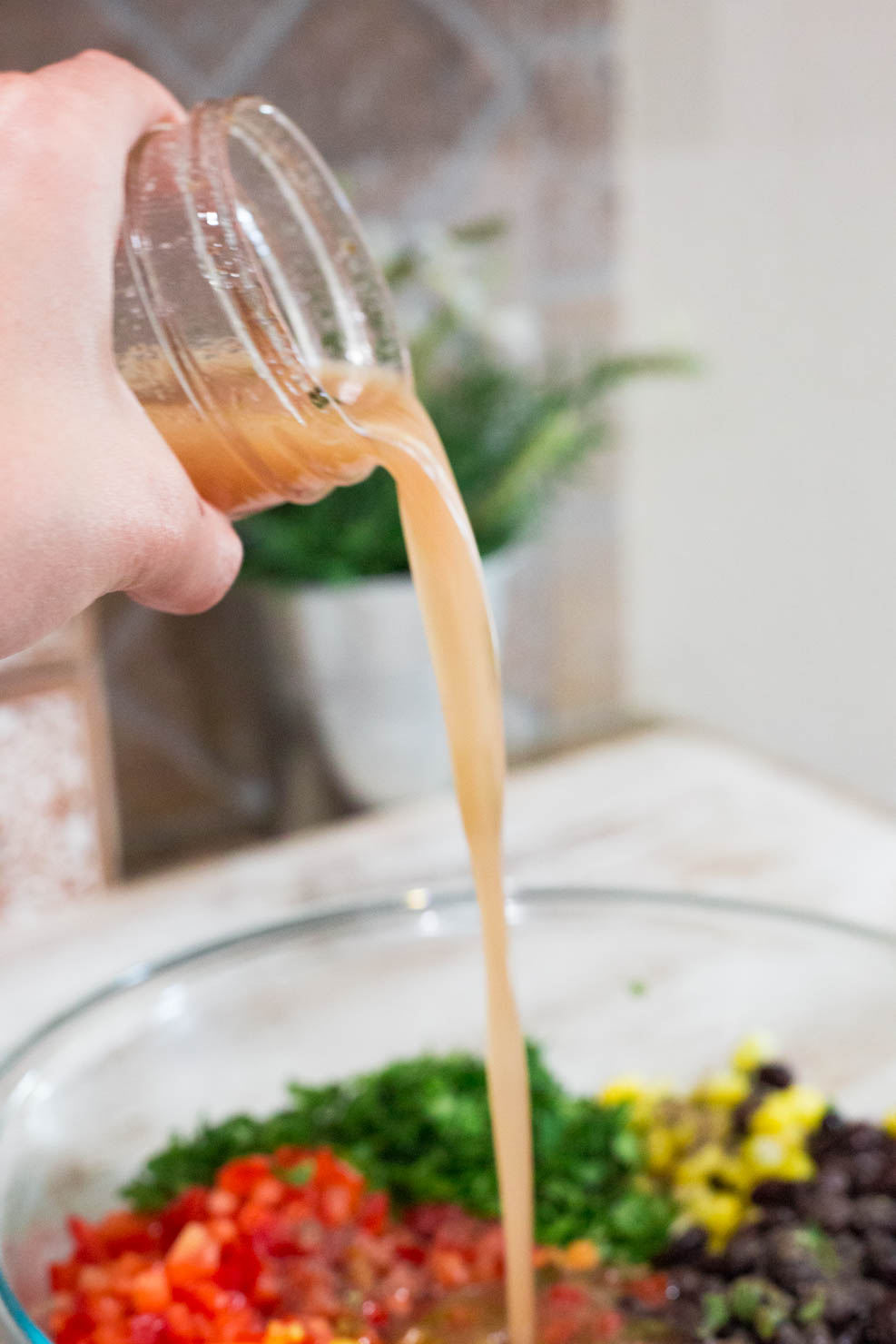 Toss well! Place the Corn and Black Bean Salad with Mexican Vinaigrette back in a refrigerator to chill while you finish any other dishes. It keeps well for two days and travels beautifully to potlucks and picnics. This recipe was originally made to go with the Cheesy Chicken Stuffed Peppers but it would go equally as well with any of your favorite mexican dishes.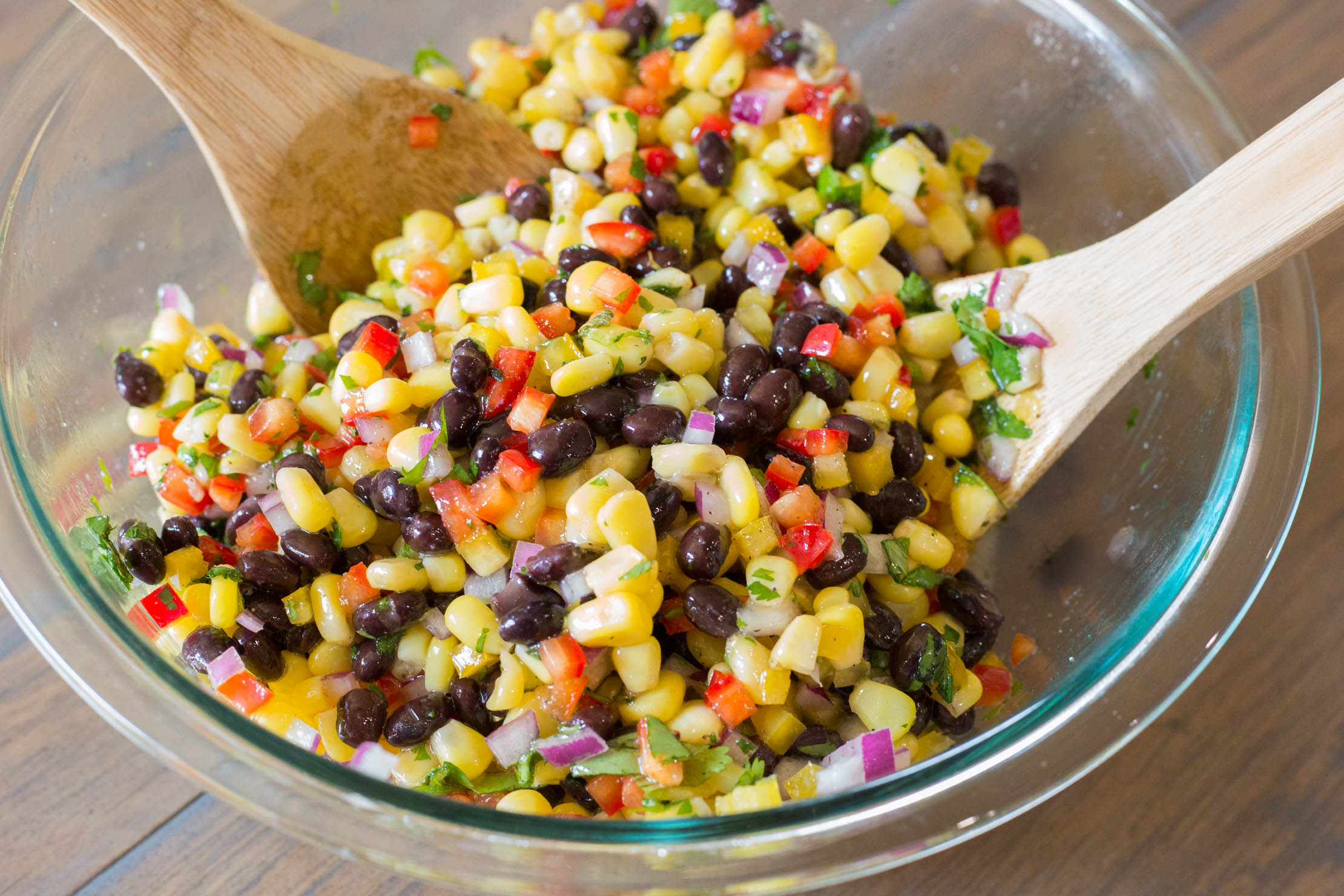 Here is the recipe for the Corn and Black Bean Salad with Mexican Vinaigrette!
If you make the recipe, post it to social media and tag Urban Cowgirl!
I'd love to see how it turns out!
Yield:

6 servings
Corn and Black Bean Salad with Mexican Vinaigrette
Total Time:
2 hours
15 minutes
This marinated salad is bursting with Tex Mex flavors and serves as a healthy alternative to rice and beans. Serve it alongside grilled chicken, tacos, or with more traditional tex mex items like enchiladas and chile rellenos.
Ingredients
For the Salad:
12 oz. bag of frozen corn, defrosted in the refrigerator
1 can black beans, drained and rinsed
1 red bell pepper
1 yellow bell pepper
1/2 small red onion
1/3 c. finely chopped cilantro
1/2 t. salt
1/4 t. black pepper
Mexican Vinaigrette:
1/2 t. mexican oregano
1/4 t. kosher salt
1/4 t. black pepper
1/4 c. red wine vinegar
1/2 c. freshly opened oil such as grapeseed or avocado oil
1 T water
1/2 t. granulated garlic
1 t. sugar
Instructions
In a large bowl, add the bag of corn, rinsed black beans, chopped peppers, small diced red onion, cilantro, and salt and pepper.
In a mason jar, shake up all of the ingredients to the vinaigrette.
Drizzle the vinaigrette over the corn salad and toss well to combine. Taste for seasoning and allow to marinate until you are ready for dinner.
This recipe keeps fresh for 2 days in the refrigerator.
Nutrition Information:
Yield:
6
Serving Size:
1
Amount Per Serving:
Calories:

347
Total Fat:

24g
Saturated Fat:

2g
Trans Fat:

0g
Unsaturated Fat:

21g
Cholesterol:

0mg
Sodium:

458mg
Carbohydrates:

30g
Fiber:

6g
Sugar:

4g
Protein:

7g
This nutritional information is provided as a courtesy as an estimate only. Consult with a dietician for precise estimates.