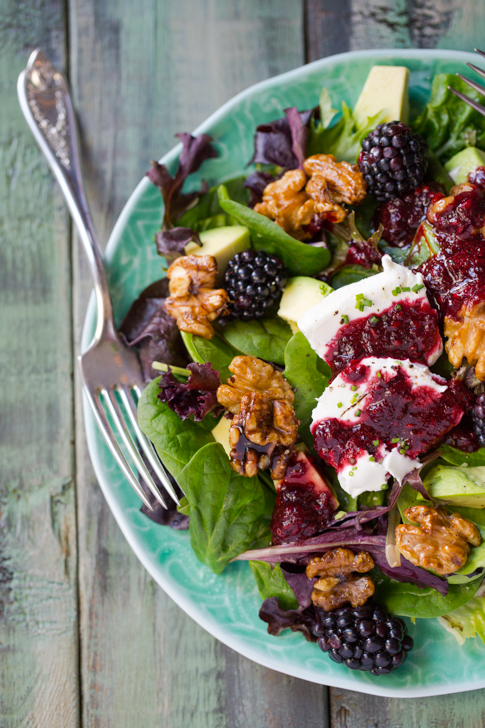 There are so many pick your own farms throughout Texas, and one in particular in Galveston that I love to visit with my boys.
It's a blackberry farm that reminds me of the farm my grandparents used to own in Hillsboro, a little bit wild and wooly, filled with the sounds of chickens and the smell of fruit ripening on the bush!
The produce you get from a local farm is better, bright and buoyant, like you can taste the actual sunshine that made it grow.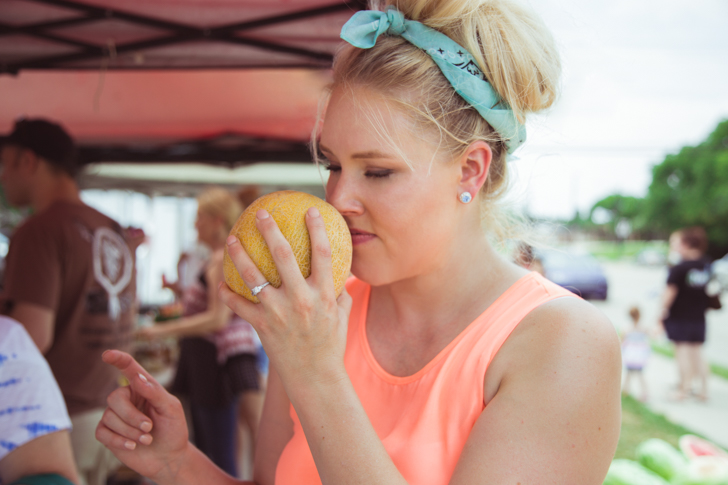 By combining these two elements, and using farm grown food, I am able to bring a little bit of country into my everyday life. And since I don't have my own sprawling farm, I love to support these working farms whenever I can. It's invigorating to par ticipate in the act of harvesting and cultivating the earth, and to support those whom make it their livelihood.
This recipe reminds me to slow down, put my hands in some soil, and connect with the blessing of harvest.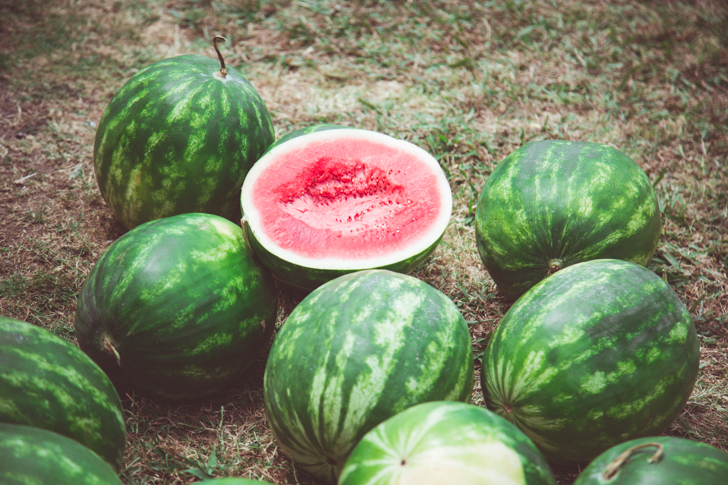 All of the ingredients in this salad were picked up that day, except this beautiful local goat cheese! In my neck of the woods we have a natural food store that sells food products from local vendors. Often these shops will carry cheese, grass-fed meat, and fresh dairy, harvested locally and ready for you to pick up in their refrigerated section!
Enjoy this Texas Farmer's Salad with Blackberry Lavender Vinaigrette Recipe!
Yield:

4 salads, with extra dressing
Texas Farmer's Salad with Blackberry Lavender Vinaigrette
Ingredients
1 package Spring Mix or other tender local greens
1 Haas avocado (the big avocados)
1-pint blackberries
4 oz package of Goat Cheese
1 ½ c. Local nuts – My favorites are candied pecans for a sweeter salad and shelled pistachios for a savory salad
1 container or bundle of fresh chives, optional
Blackberry Lavender Vinaigrette:
1/3 c. balsamic vinegar
1/2 of the pint of blackberries
¾ t. salt
dash freshly cracked black pepper
1 T Shallot, minced
½ t. Lavender Buds (optional)
1 small clove garlic, minced
1 T honey
Juice of half a small lemon
½ c. fresh oil
Instructions
For the Vinaigrette: In a small saucepan combine the balsamic vinegar, blackberries, the salt and pepper, lavender, and minced shallot. Bring to a simmer and cook 3-4 min.
Turn down the heat and pour into a blender. Add the honey, minced garlic, and the juice of half a lemon. Put the top on and turn the blender on low. Slowly drizzle in the oil. Turn the blender up to high for 20 seconds. Use a spoon to sample the dressing and season to taste.
Place the spring mix lettuce on 4 plates and sprinkle with crumbled goat cheese, nuts, and freshly minced or snipped chives. Sprinkle the remaining cup of blackberries on top.
For the avocado, remove the skins from the avocado. Dice the avocado into bite-sized chunks and add to the salads.
Drizzle with vinaigrette and serve.
Notes
Bonus: Balsamic & Cinnamon Candied Pecans- My favorite way to candy pecans is to toast them in a 325-degree oven just until fragrant on a buttered foil-lined baking sheet. When they just begin to become fragrant (about 10 minutes) I microwave a small cup of brown sugar and balsamic vinegar until warm and saucy and drizzle them with the mixture. I finish by sprinkling with salt and cinnamon and put them in a child-free area to harden. Yum!
Nutrition Information:
Yield:
4
Serving Size:
1
Amount Per Serving:
Calories:

1003
Total Fat:

80g
Saturated Fat:

12g
Trans Fat:

0g
Unsaturated Fat:

63g
Cholesterol:

17mg
Sodium:

918mg
Carbohydrates:

61g
Fiber:

20g
Sugar:

31g
Protein:

24g
These nutritional values are an estimate only and provided as a courtesy. Different brands of ingredients may result in different calorie counts, and the software does not account for these differences. Consult with your dietician or doctor for precise nutritional values.