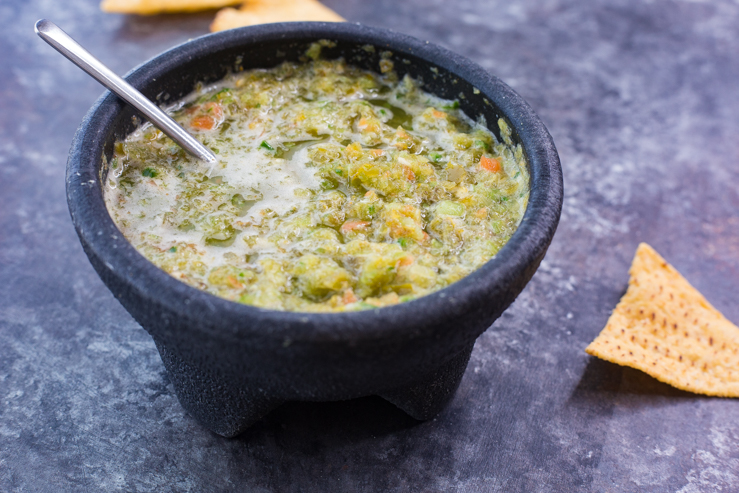 So this past Sunday I tackled a dish (in my pajamas!!) that I have been getting requests for, ever since I started my little online, Texas recipe universe…
It's Candlelite Inn's Texas Green Salsa, a secret salsa, only served to those who know to ask for it.
BEHOLD! This tangy, bright green dip/condiment is served only to those in the know, at an old school, Tex-Mex, hole-in-the-wall near Cowboy's Stadium called Candlelite Inn, which I previously wrote about here.
Around town it's called the green sauce or the green salsa, but despite local vernacular, I think it's best described as a heavily diced jalapeno escabeche.
Now escabeche means different things around the world, but in Tex-Mex cookery an escabeche is a mixture of bite-sized jalapeno, carrot, onion, and garlic, marinated in vinegar infused with mexican oregano and salt. It's like a pickle, but the best escabeche vegetables still have a good fresh snap to them when you bite in. In fact, my favorite restaurant escabeches are all made fresh daily.
This green sauce uses a high-quality Mexican brand of pickled jalapeno, which always includes escabeche. Just remember, you have to seek out the Mexican brands to get the little slices of carrot and onion in the can.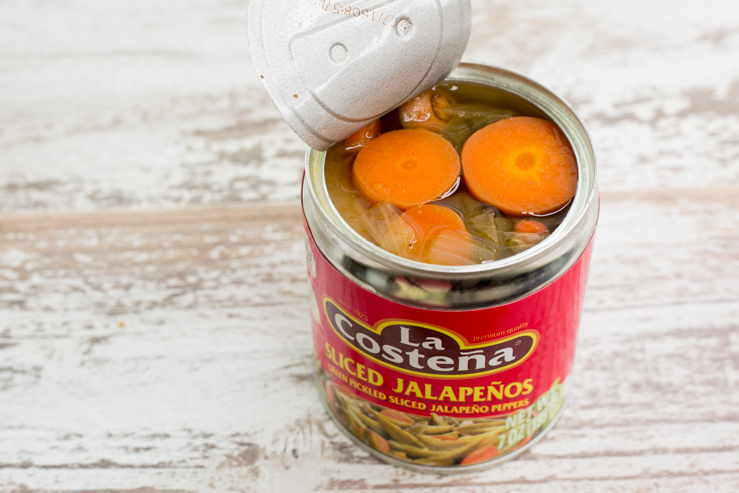 To this we add 2 raw jalapenos for the fiery, fresh heat, and blend well.
Serve this relish/salsa/dippity-dunkin-goodness with corn chips, or alongside smothered burritos, chimichangas, and even sliced brisket.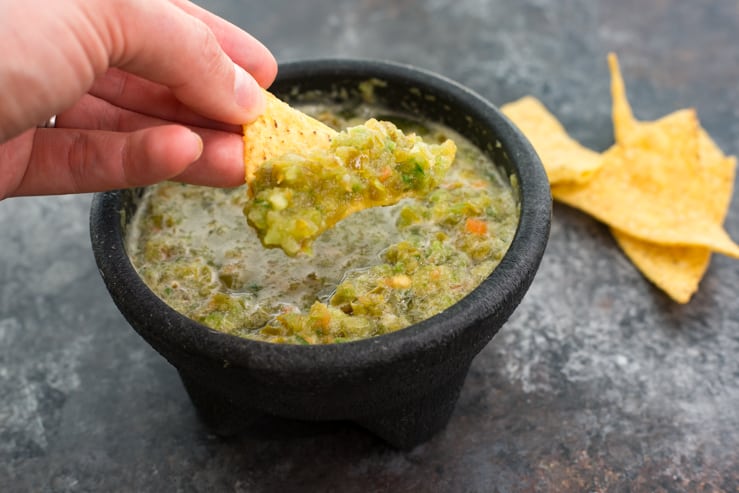 If you liked this recipe for Green Salsa from Candlelite Inn, you may be interested in my recipe for their guacamole salad, right here!
If you make this recipe for Green Salsa, TAG ME on social media so I can see! 🙂
Yield:

1 cup
Candlelite Inn Green Salsa Copykat Recipe
This spicy and zesty pickled jalapeno salsa is best served as an accompaniment to nachos, enchiladas, and tacos. It's fiery flavor pairs well with grilled meats and fajitas.
Ingredients
7 oz. can pickled jalapenos (Hispanic brand, including escabeche)
2 fresh jalapenos, chopped with seeds
Instructions
In a blender combine the contents of 1 7oz. can pickled jalapenos, and 2 fresh chopped jalapenos.
Blend well.
Serve with chips or atop Tex Mex dishes. Store for 1 week in the refrigerator.
Notes
Mexican brand jalapenos include pickled veggies such as carrot and onions. This style is occasionally labeled "escabeche".