If you're visiting Playa Del Carmen and planning out your list of the best places to eat, then stop now and bookmark this page because you've hit the motherload!
I'm Sarah, a chef, and food writer, who has been traveling and eating my way through the Mayan Riviera since I was 18 years old. In this post, I'm walking you through the best restaurants, cocktails, and food adventures waiting for you when you leave the resort and journey into the vibrant, sun-soaked city of Playa Del Carmen.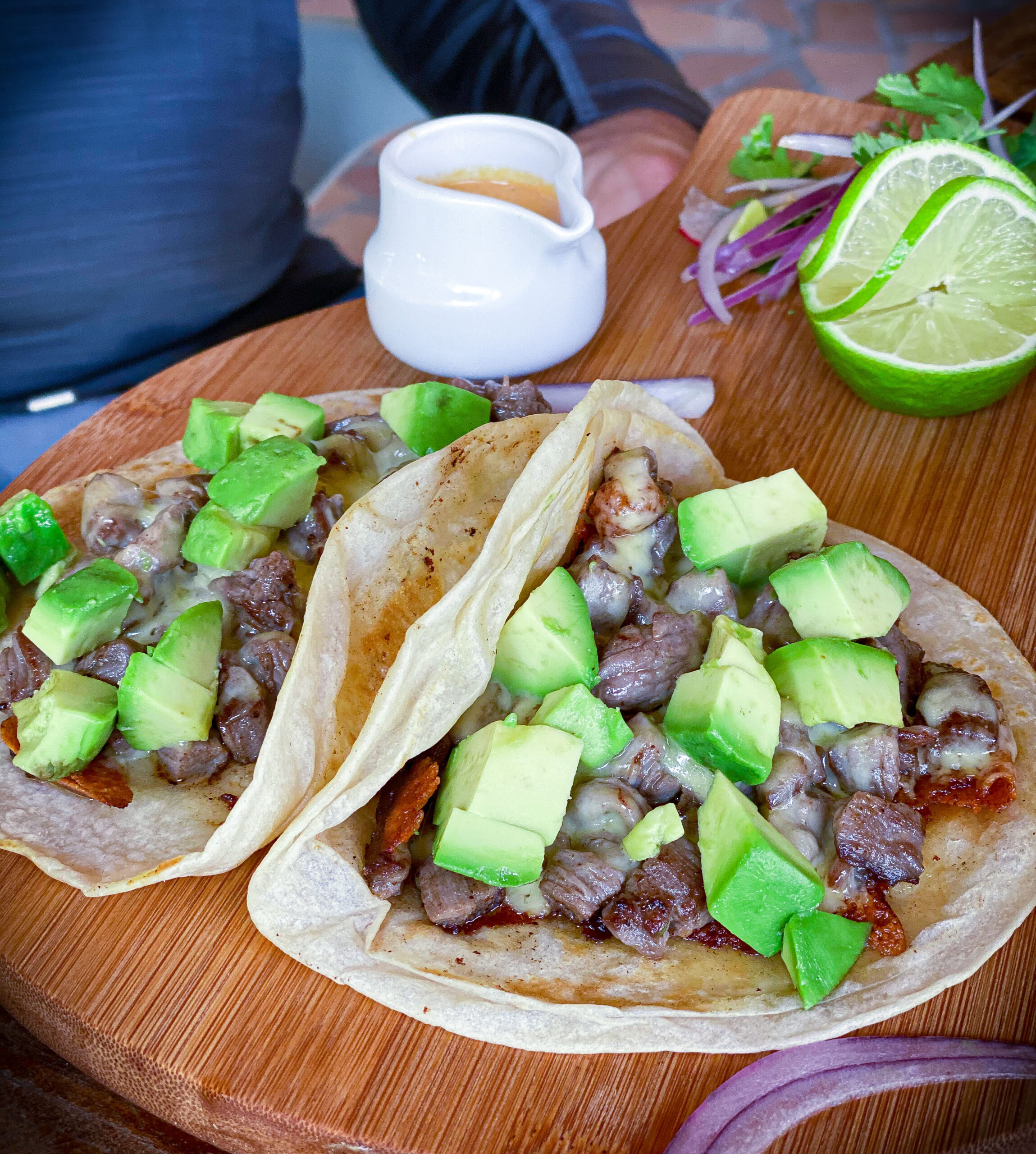 For extra fun, I've included real photos and videos from the restaurants in our travels. I love to watch YouTube videos of travel destinations before I arrive to help plan our excursions and meals. You can follow along here on the blog, and watch with your family by following our YouTube channel here, and opening the YouTube app on your big screen tv.
In this way, you really get a sense of how exquisite the food is in the city before you arrive–I promise you, you can practically smell the al pastor sizzling!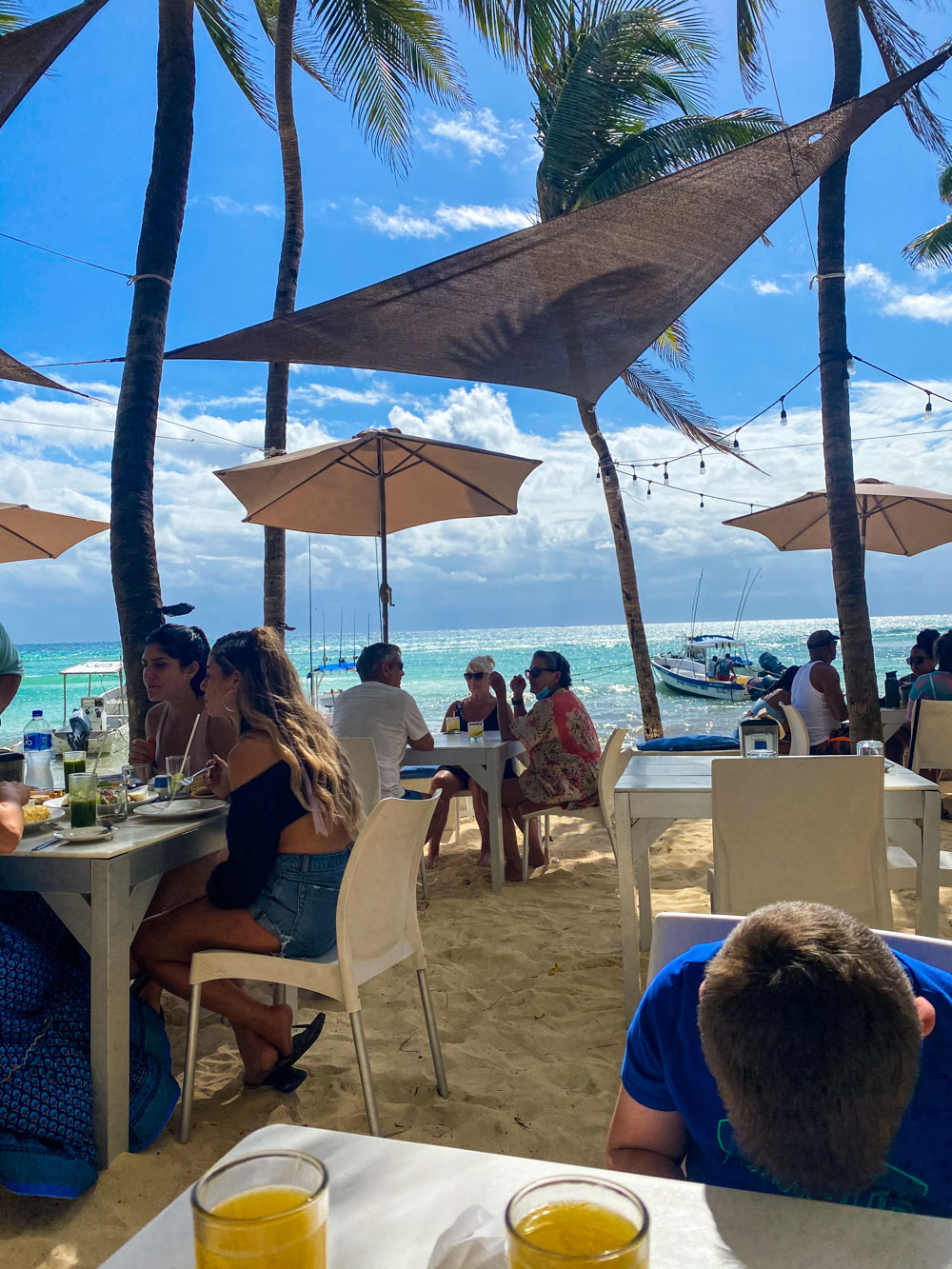 Best Breakfast Restaurants in Playa Del Carmen
Asi Beach Blub (Formerly Indigo Beach Club)
Asi Beach Club is a beachside restaurant on the ocean side of El Taj Condo Hotel at 1st and 14th streets. It has a separate entrance on 14th street for guests entering from the street. This is the location of the former Indigo Beach Club but revamped in 2021 with a new name and purpose– offering ultra-fresh seafood dishes from the daily catch of fishing boats lining the beach there.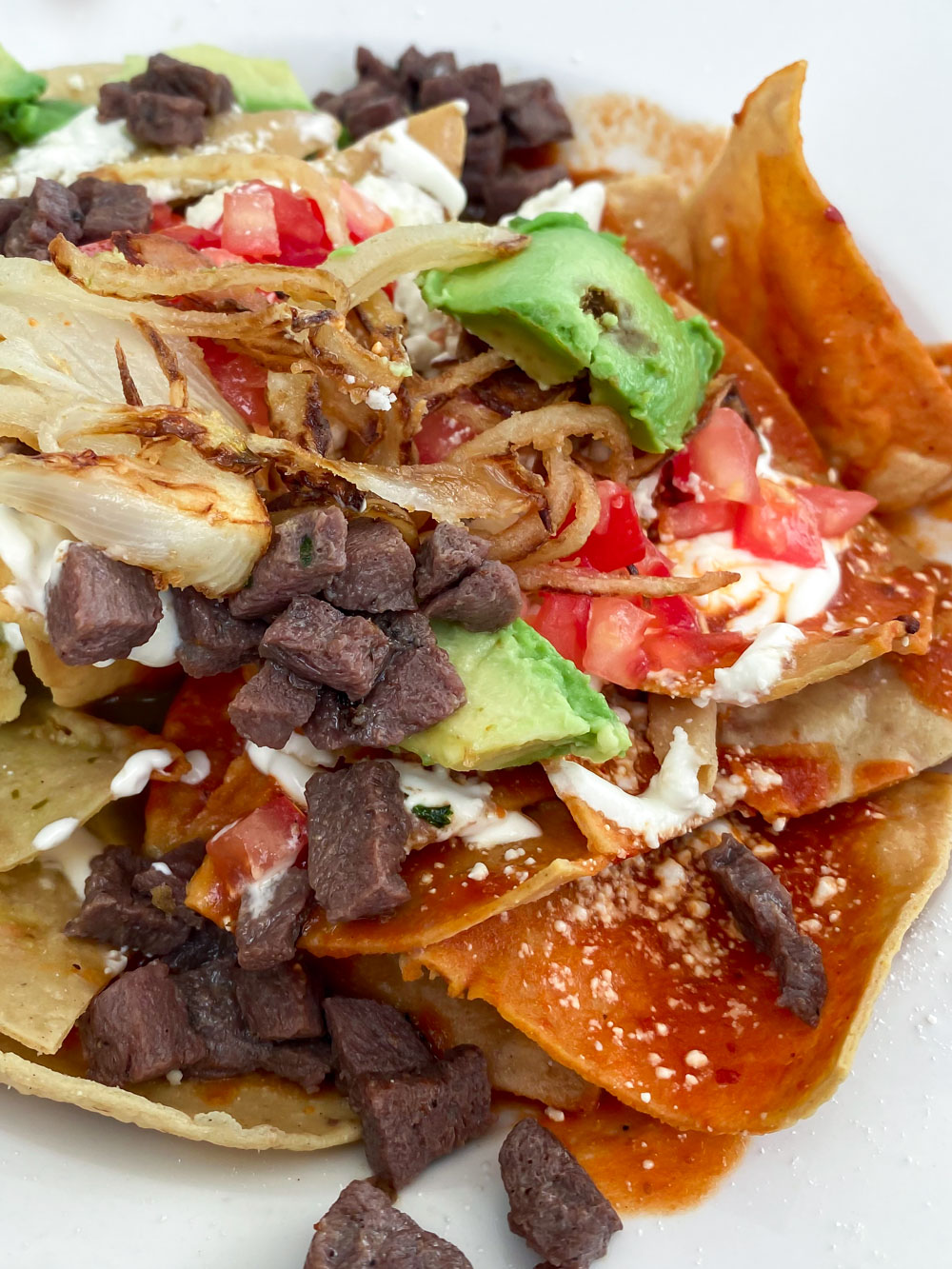 I'll be honest, we kinda freaked when we heard about the rebranding of our favorite breakfast joint, but after a couple of phone calls, we confirmed the majority of the breakfast favorites have remained on the menu, and that an expanded brunch menu will feature coastal options like tartares, ceviches, aquachiles, and tacos. Sign me the heck up.
The famous fresh green juice, hot coffee, fresh tropical fruit, and panaderia options all remain. My chef's favorite here is the chilaquiles with red and green sauce, (get morita sauce on the side!) which I eat daily when there, and have dreams about when I come home to Texas.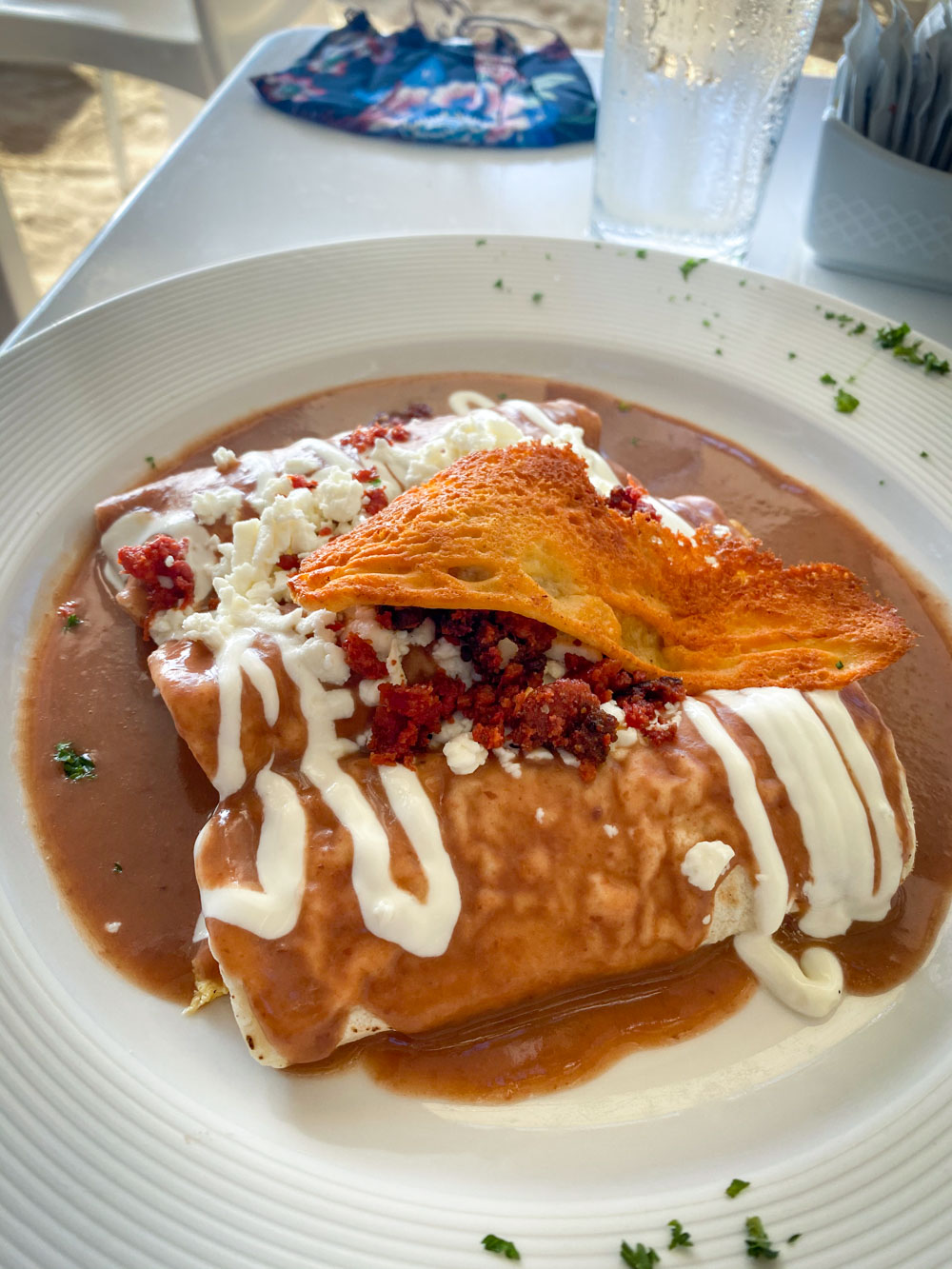 Favorite Dishes Here: Chicken or Steak Chilaquiles with Red & Green Sauce, Green Juice, Enchiladas, Pork Tacos, Carrot Margarita, (Any Fresh Seafood Here is World-Class).
The Brunch at Plank
The prix fixe brunch at Plank used to be daily but now is only served on weekends. (This may change during high tourism months so call ahead.) Prix fixe means for one price your whole table will get several set courses that come with the meal, but you'll choose your entree and beverage individually. This place isn't authentic Mexican, nor does it specialize in seafood or pastries, but its swanky steakhouse vibe with high-end interiors will win you over when you're feeling stylish.
The menu features classics like eggs benedict, steak and eggs, chilaquiles, and french toast. The bar serves mimosas and FANCY cocktails which you can enjoy under their open-air canopy on the deck facing 16th street. I'm not a huge fan of Plank at dinner time because I'd much rather enjoy the array of international restaurants from retired chef ex-pats, but for breakfast, you can't beat the honeyed fruit and rainbow donuts served along with your meal.
Favorite Dishes Here: Steak and Eggs, Chilaquiles, French Toast
La Cueva Del Chango
La Cueva del Chango is a fantastically creative and fearless expression of native Yucatanian ingredients, so it makes a lot of my "best eats" lists, breakfast is no different. The breakfast and brunch options in this whimsical fantasy-like restaurant beckon tourists and locals alike, so be prepared for a crowd.
The seating is spread throughout a man-made "cave" complete with a koi pond, hanging jungle vines, and an open-air kitchen where you can see authentic dishes being prepared by a small army of Mayan women. This is my top stop for mole enchiladas and vegan dishes as well, so make sure to stop by for other meals besides breakfast.
Favorite Dishes Here: Eggs Ranchero Style, Chilaquiles (the whole list of options), Mole Enchiladas, Stuffed Poblano Pepper, Shrimp in Cream Sauce.
Best Beach Clubs in Playa Del Carmen
I invite family and friends to Playa all the time and separate those humans into 2 categories:
People who insist on staying at an all-inclusive resort and can't imagine giving up free food and alcohol.
People who have been to a beach club and discovered you're not sacrificing a damn thing.
All-inclusive tourists pay a substantial fee to stay at a resort, eat resort food, and drink "well" grade cocktails. Occasionally, the tequila will be Jose Cuervo Gold, but for vodka, gin, and rum you'll get alcohol brands you've never heard of, blended with bottled drink mixers, occasionally garnished with fresh fruit.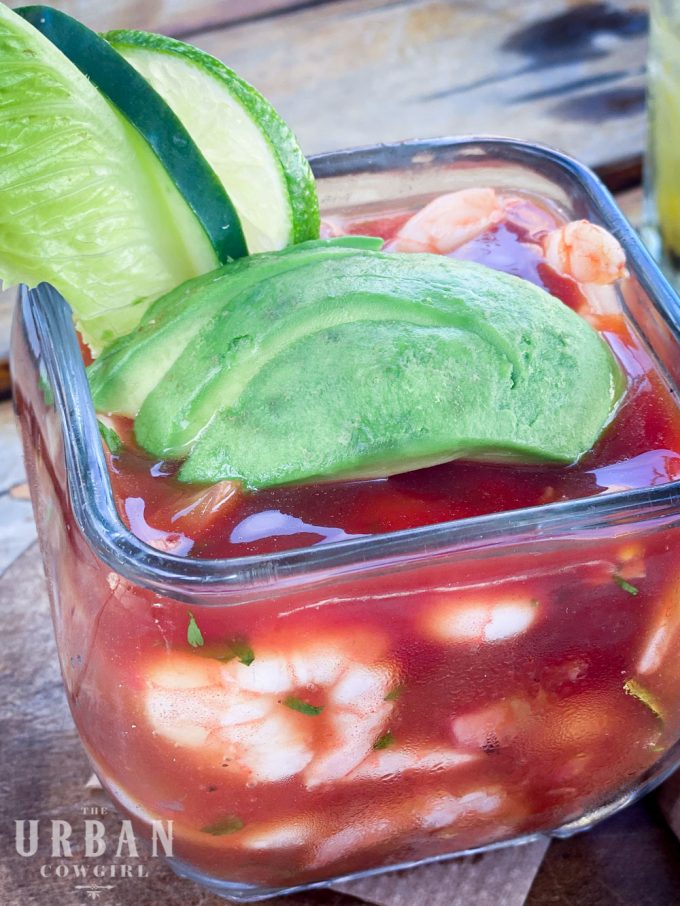 You'll "sort of" get service from the waiters but this is hit or miss because again, they aren't getting paid. There are no food options on the beach so you'll have to get dressed and go to the buffet if you're hungry. The average price of an all-inclusive hotel is $450 a day and up.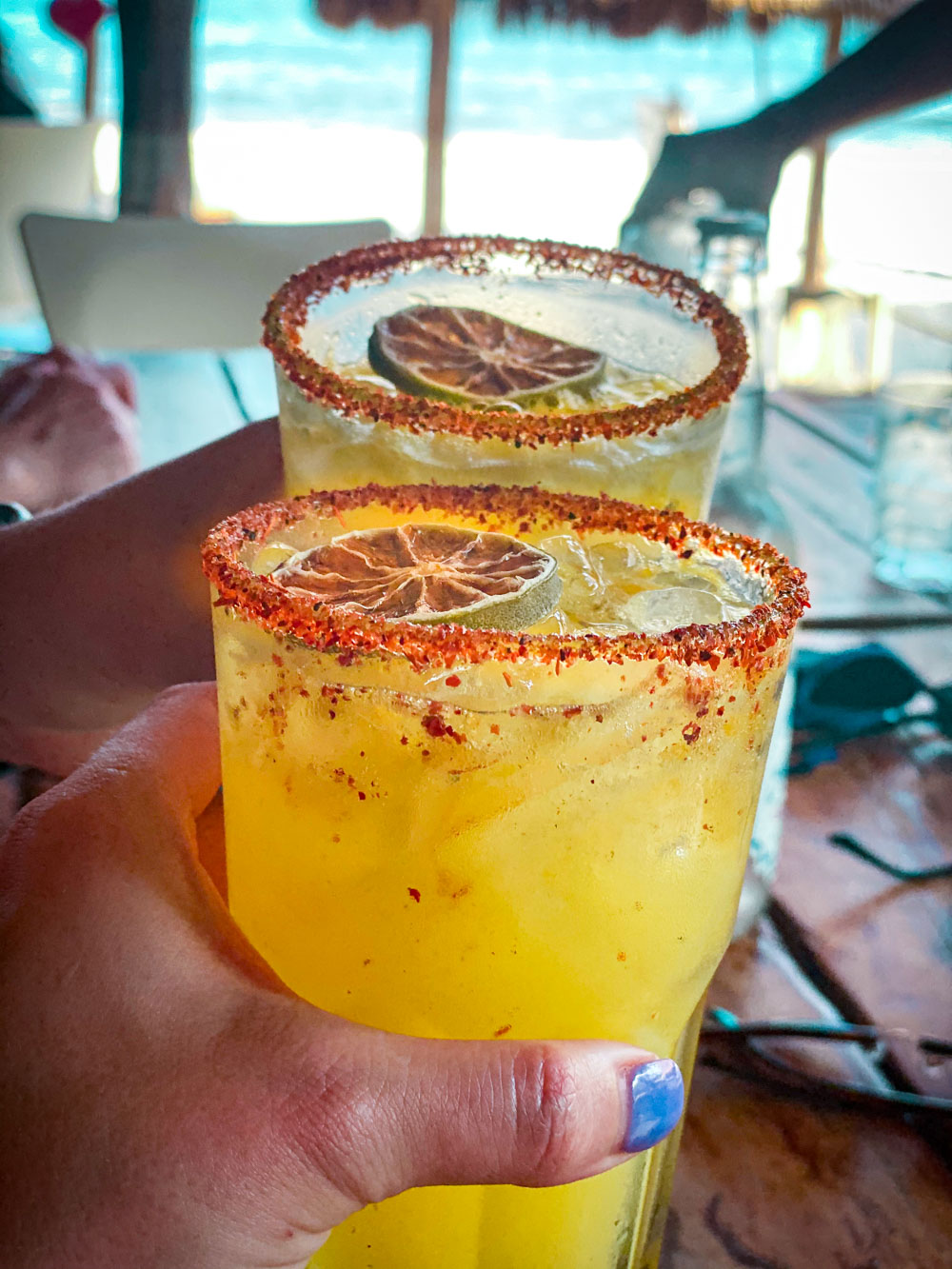 Beach Clubs: How It Works
Visit the hostess stand and come prepared for a day on the beach. The hostess will seat you at a table or a beach recliner on the shore depending on how busy the club is (most beach clubs take reservations).
Here you'll find roomy beach recliners, clean bathrooms, a funky musician playing beach guitar, 5-star service, gourmet food, and top-shelf cocktails…gorgeous cocktails so strong and exotic you've really got to watch yourself! You won't believe me until you see it so let's look at some of my favorite beach clubs in Riviera Maya.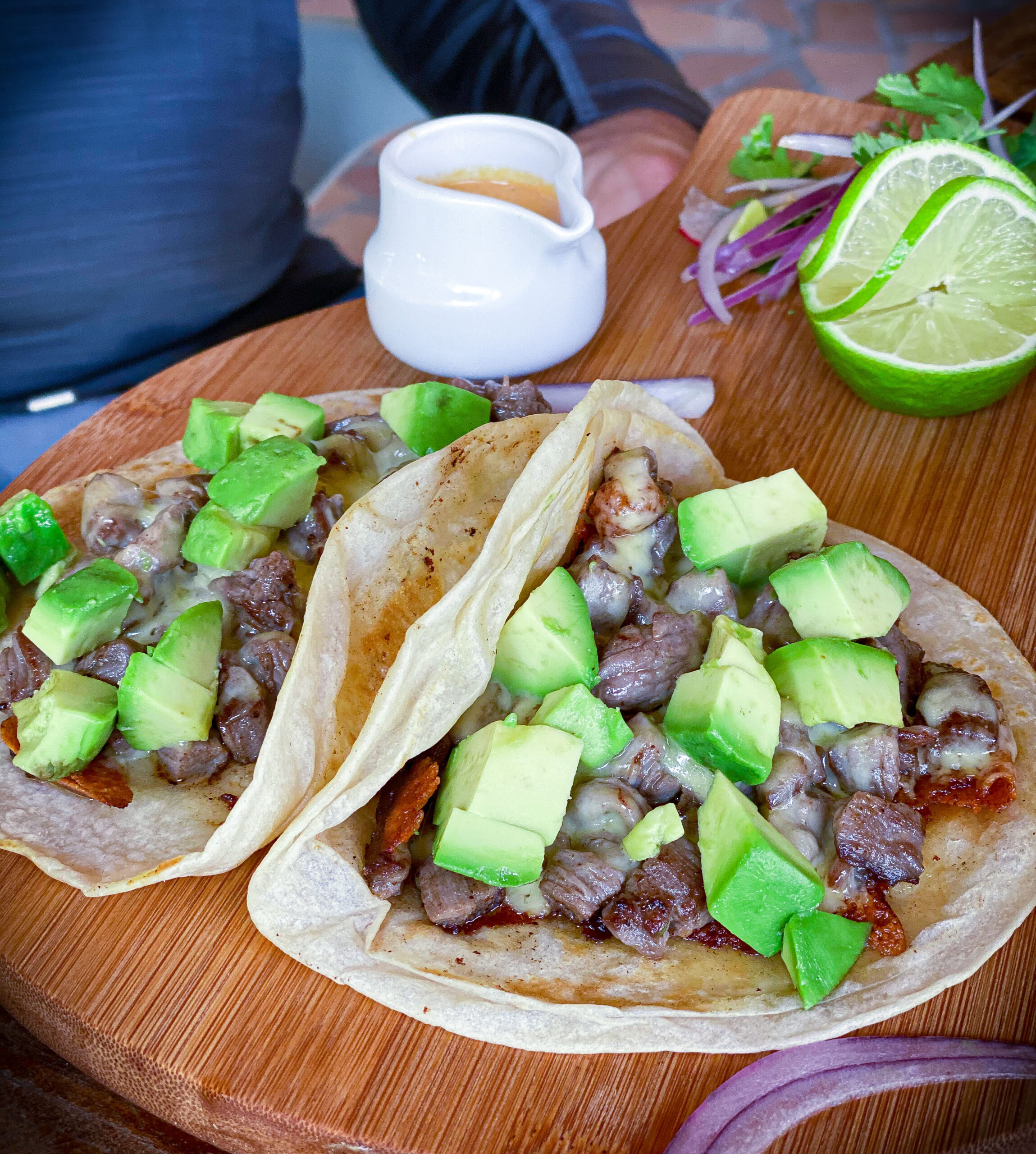 Lido Beach Club
Lido Beach Club, my favorite place on earth, excels at unique food offerings like creamy chipotle ahi tostadas, juicy steak street tacos, vegan options like jack fruit tacos, kid-friendly chicken nuggets, and bacon-wrapped shrimp (Shrimp Lido). You'll find top-shelf liquor brands and world-class cocktails made with fresh fruit purees and homemade extracts. If you've visited a really cool craft bar at home, this will be the tropical beach version of that vibe.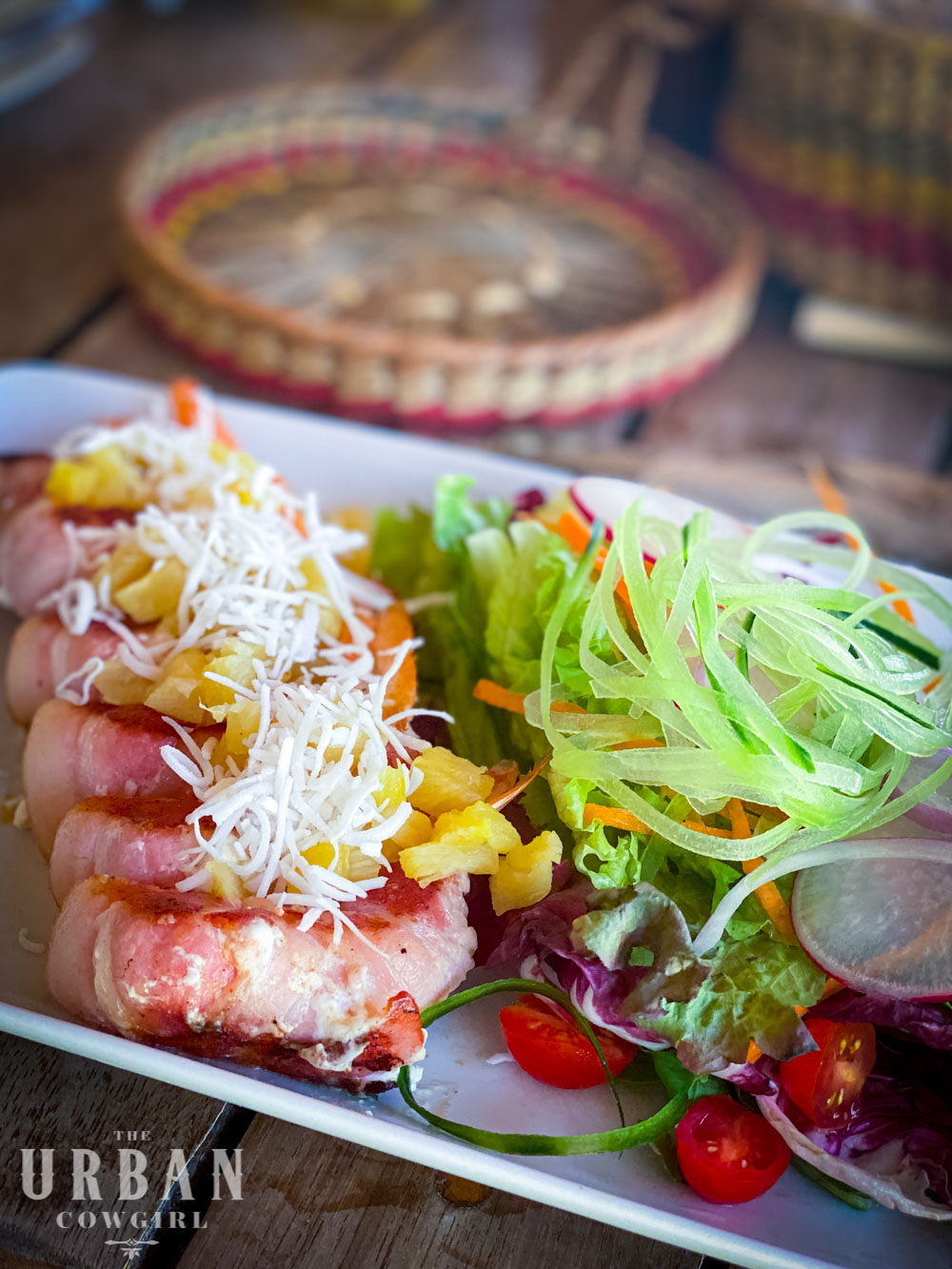 Lido is open from 8 am-8 pm and is great for a healthy breakfast followed by a cold dip in the ocean. Towels are provided by the staff. They also do excellent take-out at any time of the day and are one of the few places in town where you can call and schedule a reservation for your party.
You can get a massage right on the beach for about $25 USD, or sit at the swings on the bar and watch the bartenders pour mezcal shots. A full menu with prices is available on their website, but my family usually spends about $75 a meal here, which includes food for 4, and several rounds of gold margaritas and mezcal for the adults.
Favorite Foods Here: Passionfruit and Gold Margaritas, Shrimp Lido, Ahi Tuna Tostada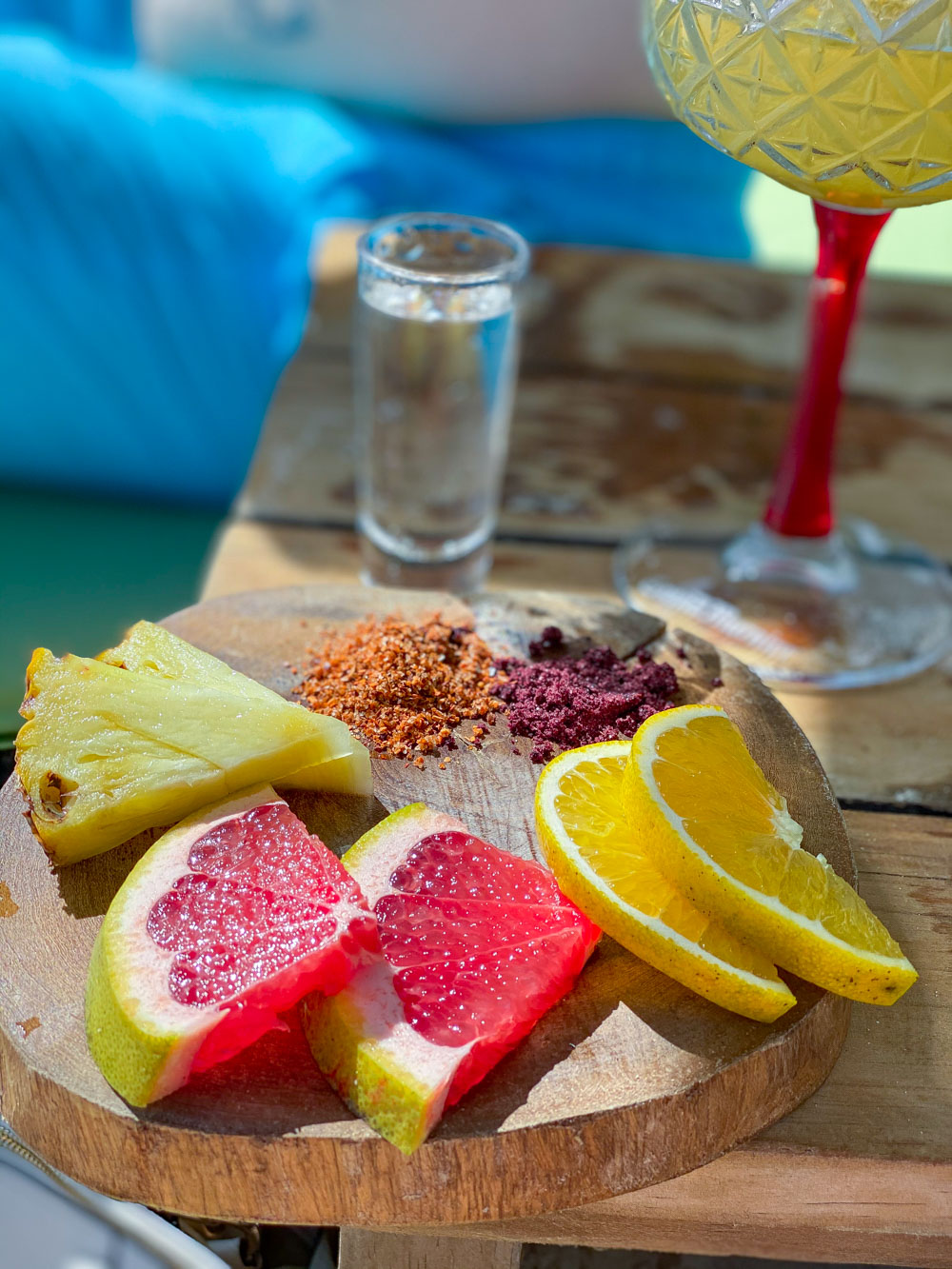 La Playa Xpu-ha Beach Club
Xpu-ha Beach Club, though not in the city of Playa Del Carmen, can be found 20 minutes south hidden in the palms trees between Puerto Aventuras and Akumal. A short taxi ride down the highway will have you there in no time and you'll be rewarded with the best white beach on the peninsula.
Xpu-ha is much more spacious than any clubs in the city and the absence of hotels and condos allows the establishment to create a secluded, easygoing vibe, far from the hustle and bustle of downtown Playa.
The minimum bill here is 200 pesos per person (about $10 USD) or they charge an entrance fee of about $2.50. The menu is down-to-earth beach food such as juicy grilled hamburgers, fish tacos, cocktail de camerone, frozen cocktails, and ice-cold beer.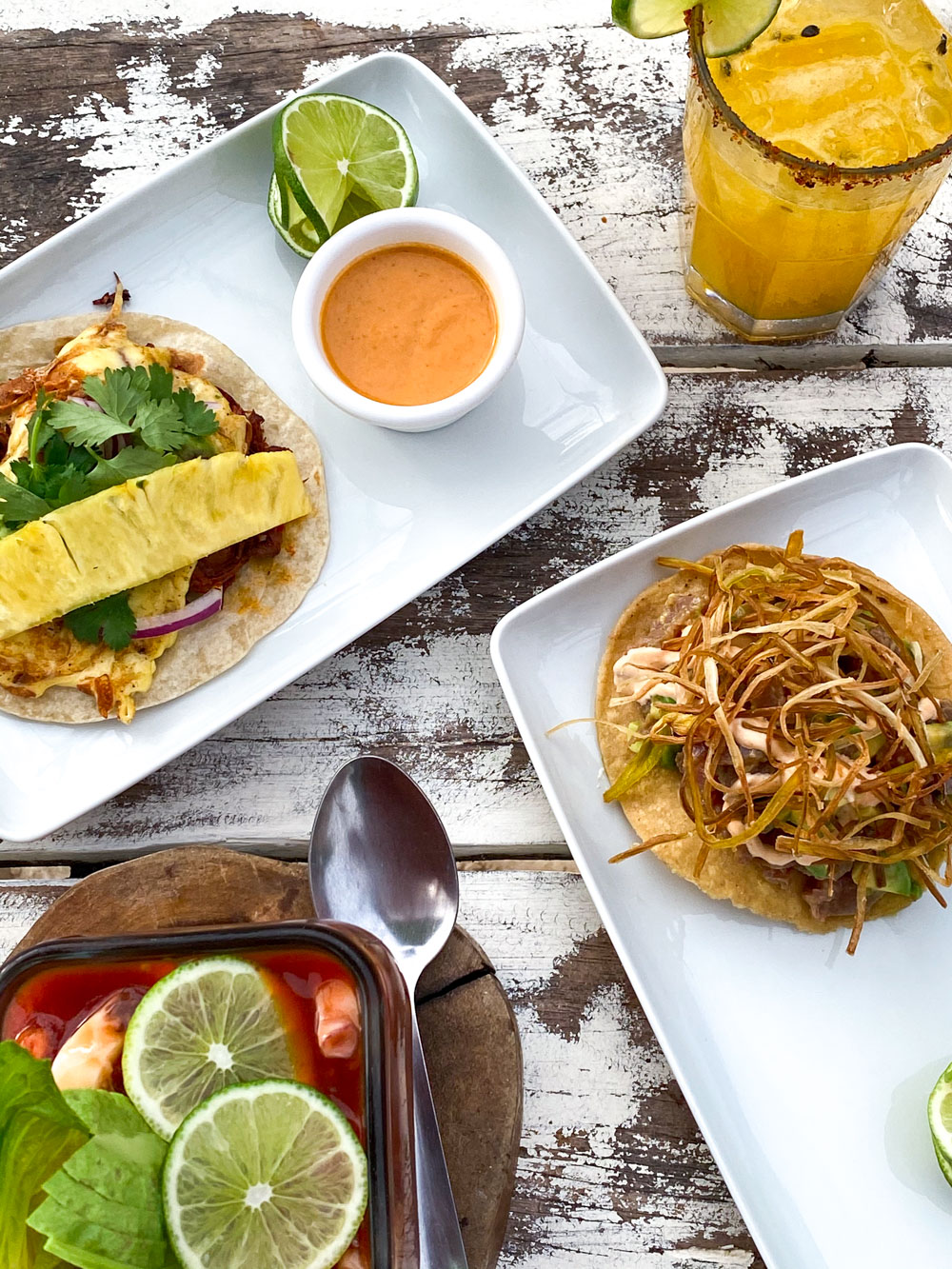 The crystal clear waters and white sand are what keep us coming back to this perfect beach club where visibility is as far as the eye can see. Curl up under one of their many beach umbrellas with a good book while you watch your kiddos play safely in the sand.
Favorite Dishes: Mexican Shrimp Cocktail (cocktail de cameron), French Fries with Chipotle Mayo, Coconut Drinks
Fusion Beach Club
Back in the city of Playa Del Carmen, you'll find Fusion Beach Club located on 6th street, just a bit further south than Lido. You'll find outdoor sofas and beach beds greeting you in the sand, along with paddleboard rentals, loungers shaded under vast grass umbrellas, and festive live music. The reasonably priced menu is absolutely divine and is self-described as a fusion of Mediterranean and Mexican.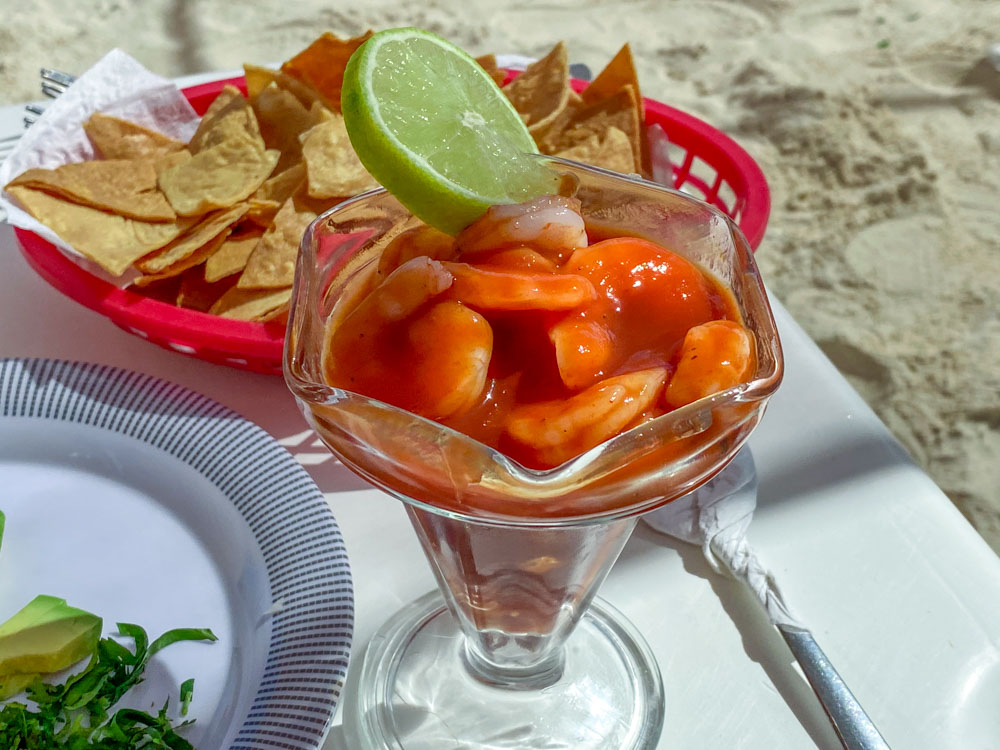 All the usual handmade items can be found including grilled shrimp tacos, fresh guacamole, fresh ceviche, aquachiles, and cold beer. The chill beach vibe really stands out at night when the tiki lighting and hookahs come out. This local favorite is right next to the public beach which fills during the day with locals and ex-pats, making it a prime people-watching spot.
Favorite Dishes: Fajitas and Hummus, Tostadas topped with Fresh Ceviche
Best Tacos in Playa Del Carmen
When in the Yucatan eat tacos al pastor! I wish I had known what I was missing during the years I traveled to Mexico staying at all-inclusive resorts, never realizing what once-in-a-lifetime culinary experiences I was missing just outside the resort doors. Here are 3 taquerias which are located off of 5th, (which is mostly tourist trap restaurants), yet close enough to walk to from 5th avenue or your hotel.
You can also take a quick taxi, but there will be loads of tourists walking to and from the first two taquerias (El Fogon and Don Sirloin) at all hours of the day to guide you in the right direction.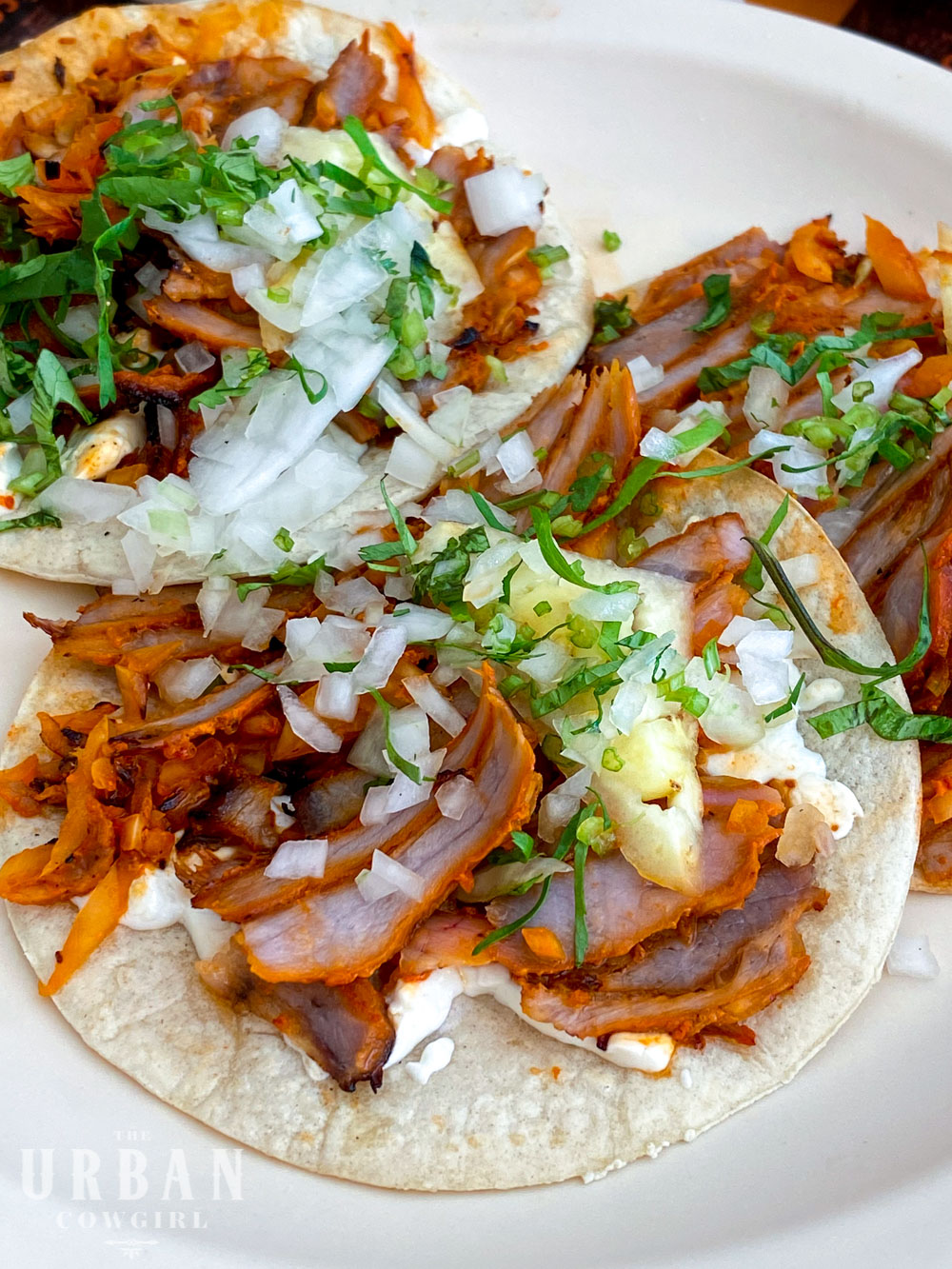 El Fogon Taquiera
El Fogon is undeniably the most beloved taqueria in the city, and with two locations it's easy to hit on your way in and out of the city, or on route to Mega, the local grocery store. If you arrive at El Fogon early (it opens at 1pm) you'll be greeted by the 2 sizzling cones of meats roasting on the spit in front of the restaurant.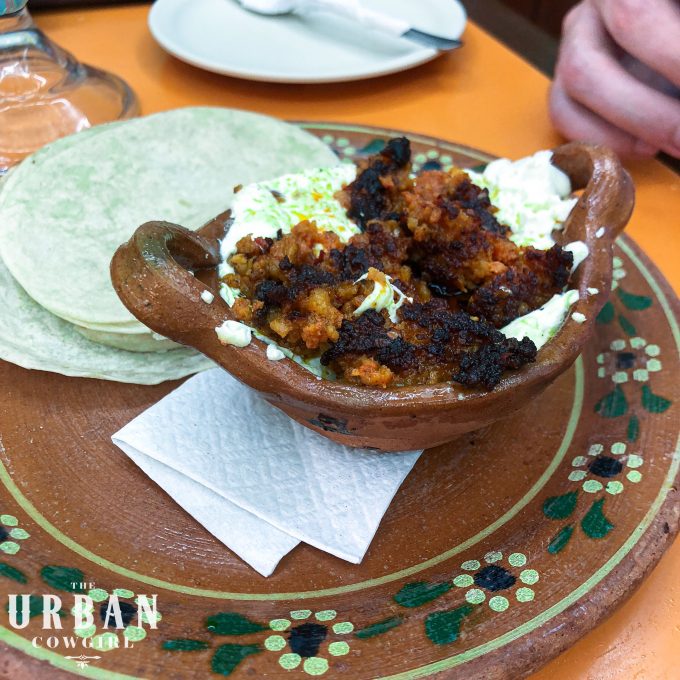 These rotating cones of heaven are pineapple pork (tacos al pastor) and a spicy beef version of the taqueria favorite. Coming early lets you take in the ambiance of the vibrant Avenida Constituyentes, sip a frothy pina colada made with real coconut milk, and devour your weight in tacos long before the line starts wrapping around the building.
The tacos al pastor are an absolute must, as is the chorizo y queso on harina (flour tortillas). This taqueria has a bright white melting cheese served with tacos on request, which melts into a stringing buttery dream, like mozzarella but with more oomph. Don't miss it.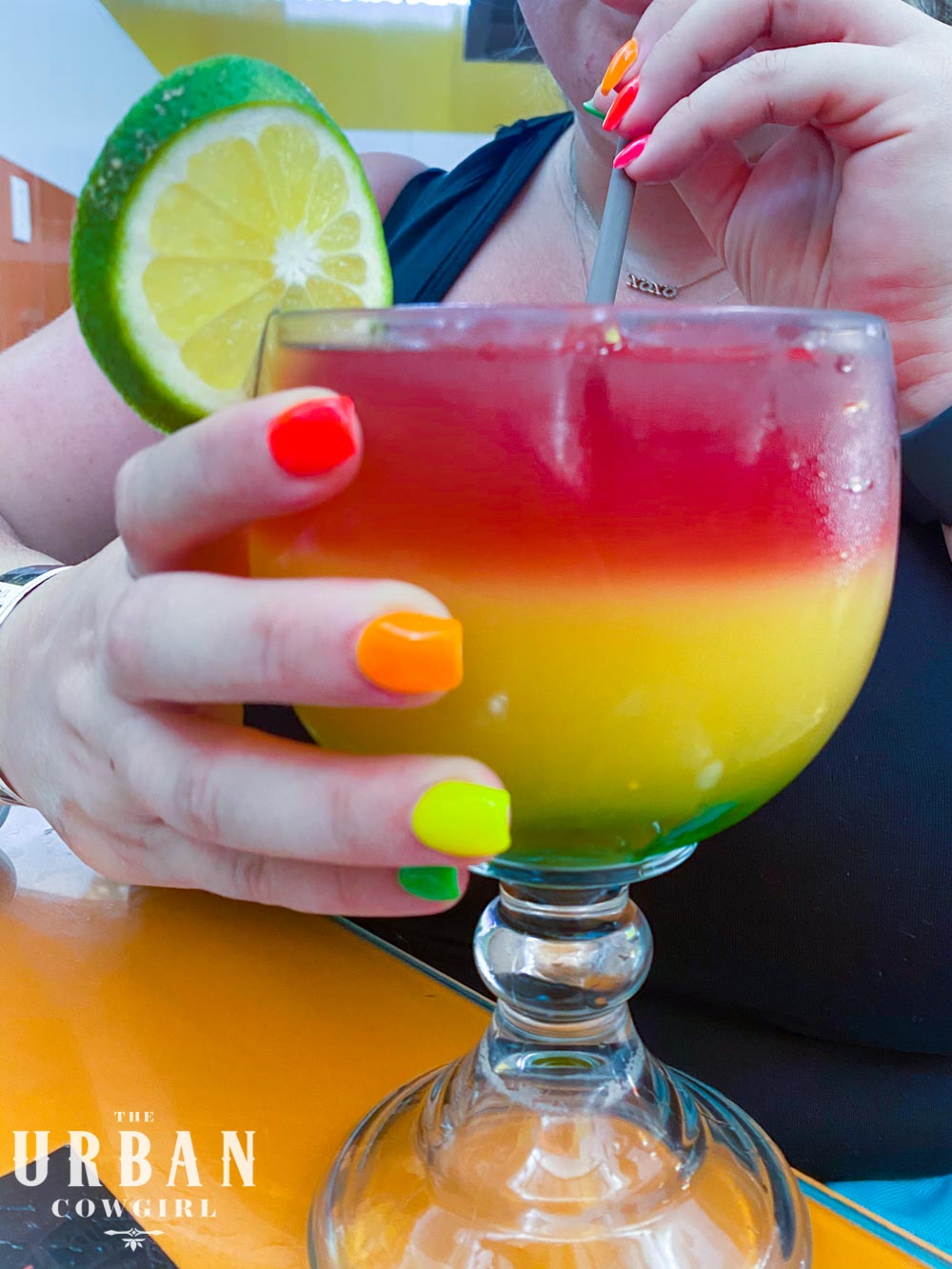 Favorite Dishes: Tacos Al Pastor, Chorizo y Queso on Harina, Cocktail El Fagon, Guacamole
BONUS: If a food vendor on a bicycle outside is selling the Nutella and queso crepe rolled into a waffle cone, it's our favorite dessert treat in Mexico! Don't miss it!
Don Sirloin Taqueria
Just a few blocks down from El Fagon on Avenida Constituyentes you'll find Don Sirloin Taqueria. Another open-air restaurant facing the bustle of the city, tables are set with a rainbow of hot sauces in tiny squeeze bottles ready to drizzle over spit fire-cooked meats, nestled atop fresh corn tortillas.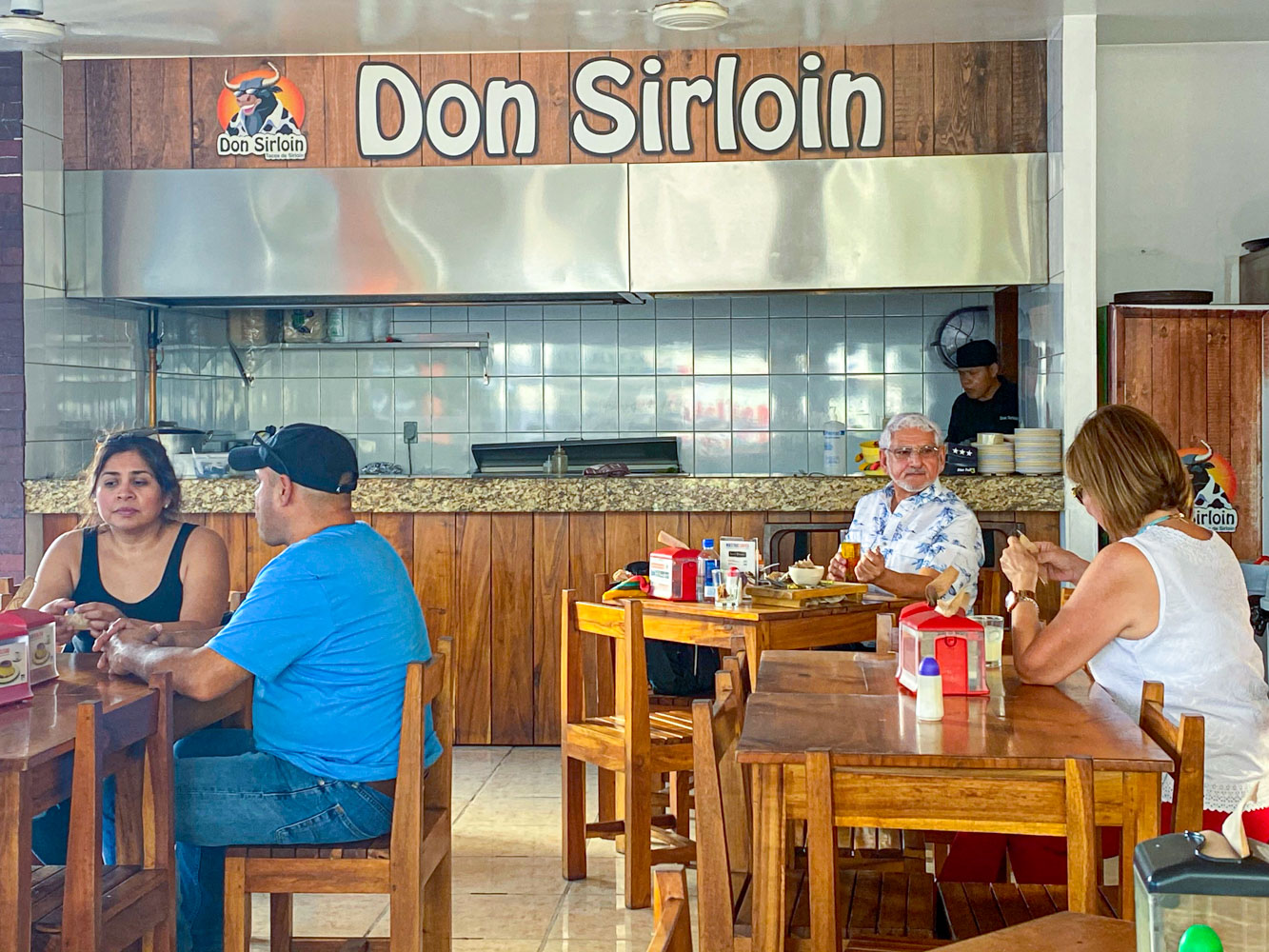 A well-stocked bar invites customers to relax with a margarita while slurping down 2 bite tacos. This taqueria seems to benefit from an overflow of customers not wanting to wait in line for El Fogon, but time and time again I find myself preferring their seared and spicy spit-fired sirloin tacos to El Fogon's beef tacos. I recommend trying both the pork al pastor and the sirloin at both locations and I think you'll find the beef at Don Sirloin reigns supreme.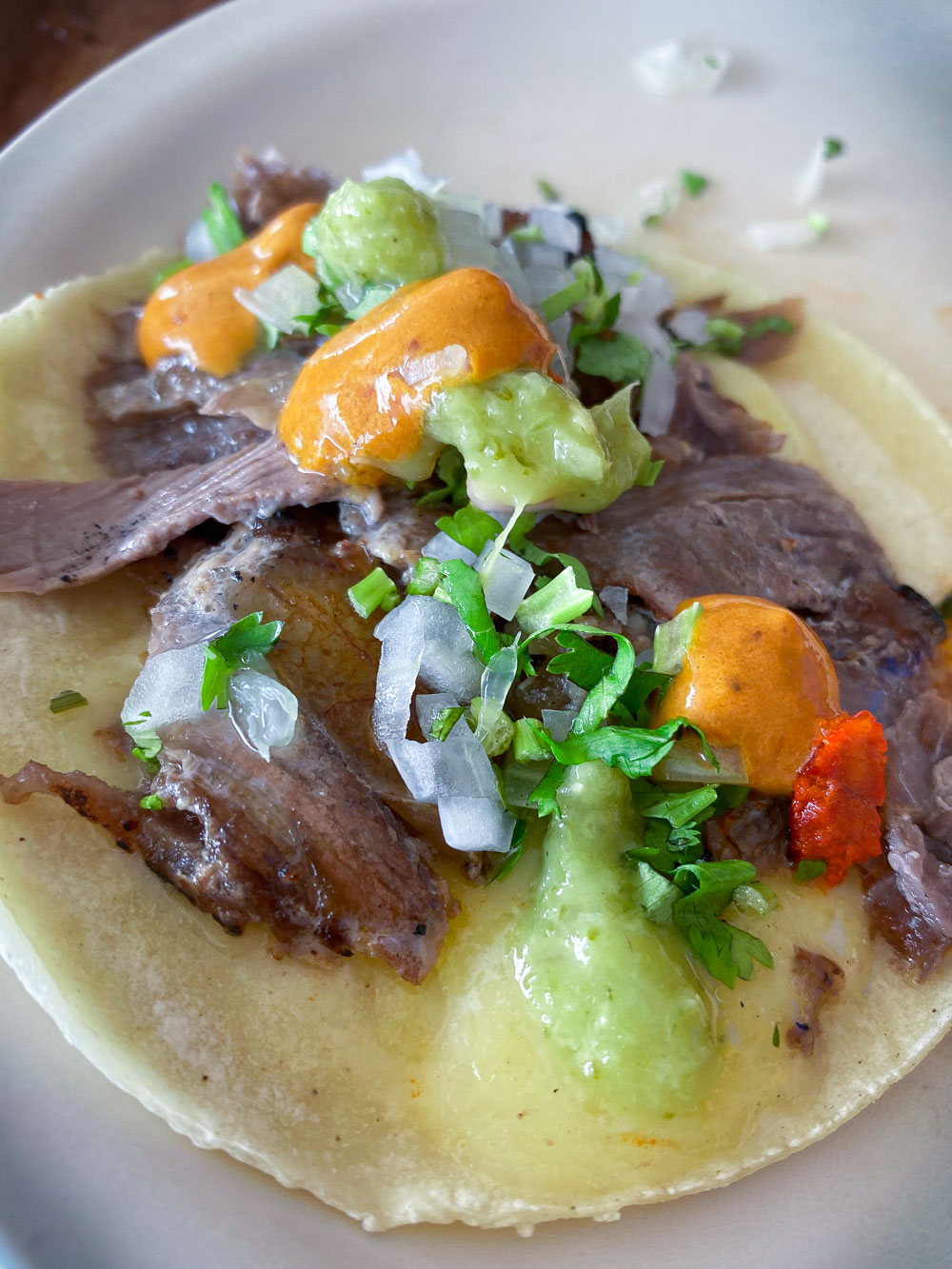 Favorite Dish: Sirloin Tacos, Arrachara Tacos, Horchata, Queso Fundido
Las De Asada
We discovered Las De Asada from some fellow YouTubers and while the tacos are undeniably well-seared, juicy, and authentic they are harder to obtain! First off, you need to speak a little Spanish or bring someone who does to communicate with the staff. We had our good friend Concetta with us (by complete and total accident) and she ordered for all of us.
Second, we had some trouble finding the place using Apple Maps in January of 2020 which we want to clear up. The correct address is 115 Avenida Nte. 457, Ejidal, 77712 Playa del Carmen.
But I mean they have Pizza Al Pastor so it's totally worth it right?!
Best Cocktails in Playa Del Carmen
Yum Yum by George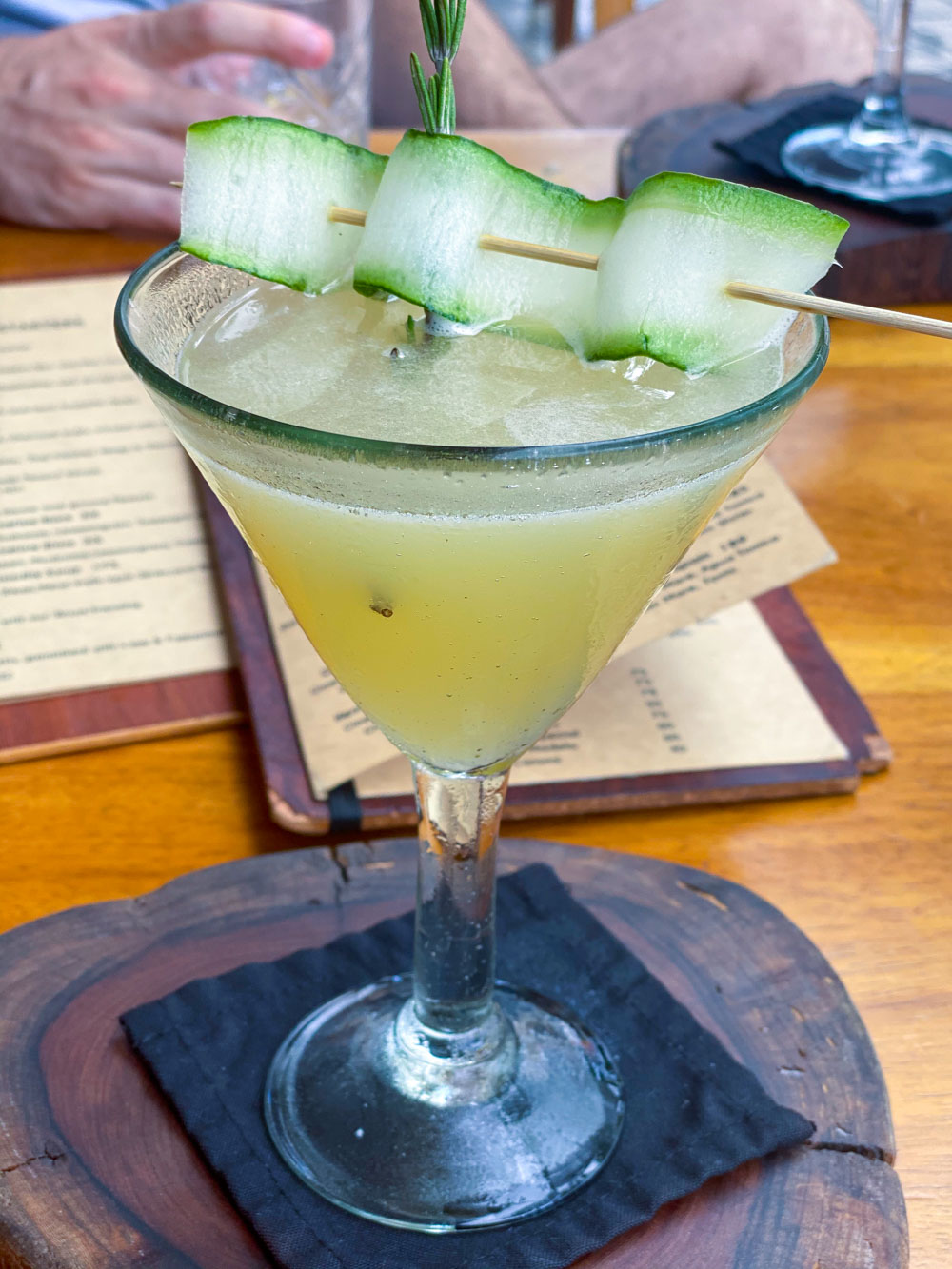 For the most interesting cocktails, we love Yum Yum by George which also boasts a fabulous brunch and daily internationally inspired dinner specials. Yum Yum makes all of their extracts and liqueurs from scratch, served in specialty glasses, which adds a fancy twist beyond the usual beach cocktails. This restaurant is owned by the restauranteur responsible for Oh Lala!, it's upscale counterpart, but we prefer this more relaxed atmosphere.
Our favorites included the Yum Yum Passion, the Lavender Margarita, One night In Bombay, the handcrafted Bloody Mary, and the tikka masala skewers.
Tiny Tiki Hut
I'm so glad Tiki culture is back and it seems right at home here in Playa! This place has everything… Zombies, Mai Tais, how about a Painkiller or a Navy Grog? And with happy hour from 5-7, honestly, what is to stop you from trying them all? Well, besides trying to find your way back to your hotel after these notoriously strong drinks.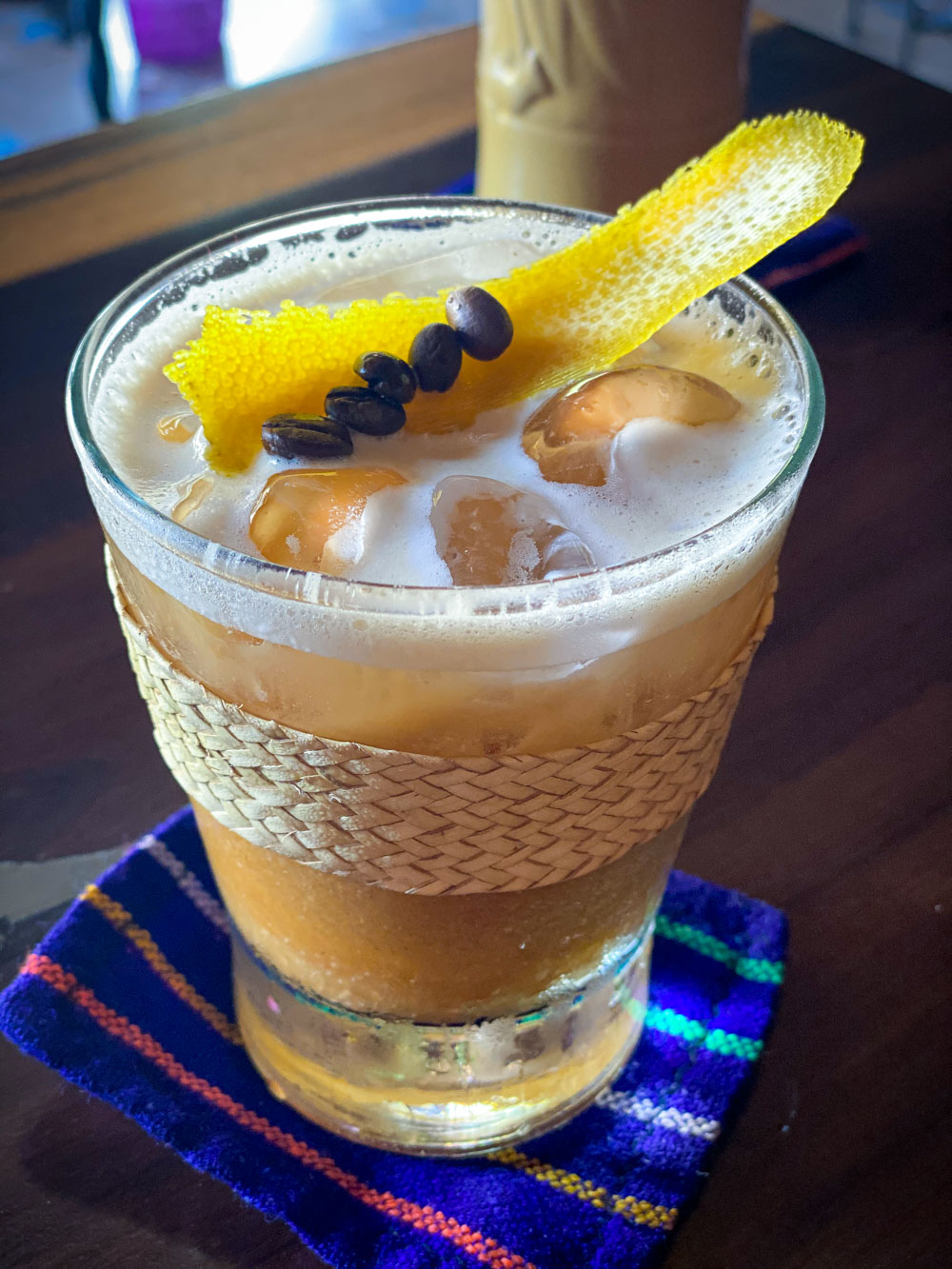 You'll also want to sample Cantonese Pork Belly, Egg Rolls Al Pastor, and of course, the Bahn Mi Sammich can't be missed. Make sure to pose for a bathroom selfie in the tiki wallpaper'd bathrooms with quirky quotes from Kanye West.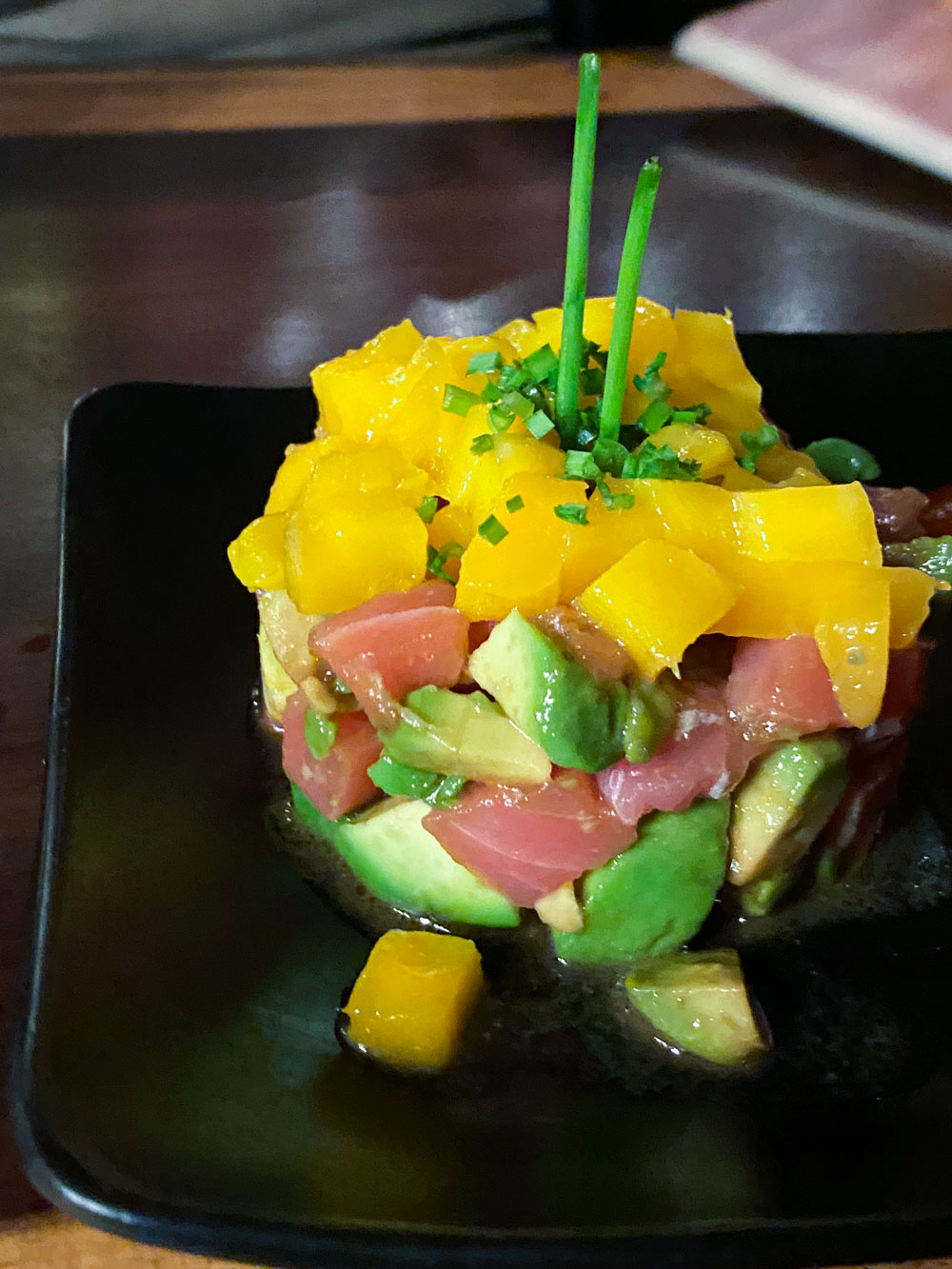 Dinner Restaurants in Playa Del Carmen
Cassa Ceviche
What began as a long string of sought-after fresh ceviche food trucks has exploded into the most popular restaurant in Playa Del Carmen. This modern outdoor restaurant serves big bowls of ceviche, in a sort of smoothie bowl style, with a myriad of exotic ingredients like Peruvian tiger's milk ceviche, sweet potato mousse, plantains, dried corn, wakame, and even dried crickets. (Please order mine with no crickets, thanks.)
There is also a small art exhibit on-site and excellent craft-made cocktails inspired by local fruits like guava and hibiscus. A ceviche bowl will run you about $12 USD, so again, not really breaking the bank at all to eat like a king.
La Famiglia Trattoria
When I tell people the best Italian food I've ever had is in Mexico they look at me like I have a third eye; but trust me, after days of eating tacos and margaritas you're going to get in the mood for something different and La Famiglia is that restaurant.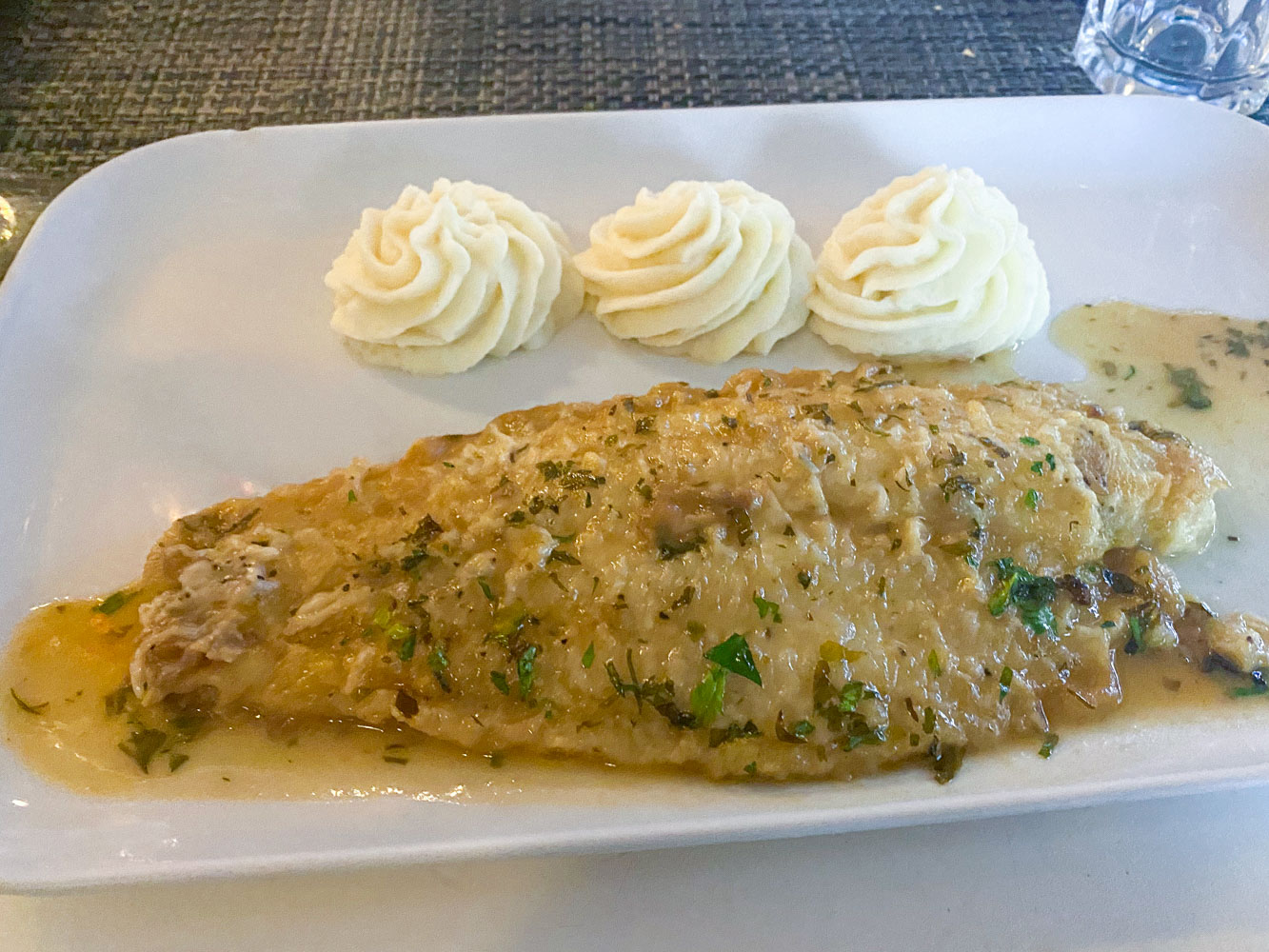 Here you'll find an unassuming trattoria, run by Italian expats, with the same feel and vibe as any Trattoria in Rome. Favorites include the ENORMOUS thin-crust pizza with imported cheese and cured meats, handmade porcini fettuccini with fresh pasta made daily, black ravioli, steaks and seafood.
Make sure to end your meal with a limoncello and a slice of tiramisu before strolling back to your hotel.
Favorite Dishes: Beef Steak in Gorgonzola Cheese Sauce, Pizza, Seafood Grill, Lasagna Bolognesa, Lemoncello
Oh Lala!
Oh Lala! is one of 3 restaurants by George, one of which we have covered above in the best cocktails sections.
Oh Lala, is a higher-end experience of that same cuisine, for special occasions, with white table cloth service. You'll find a nice wine list and doting servers surrounded by modern design.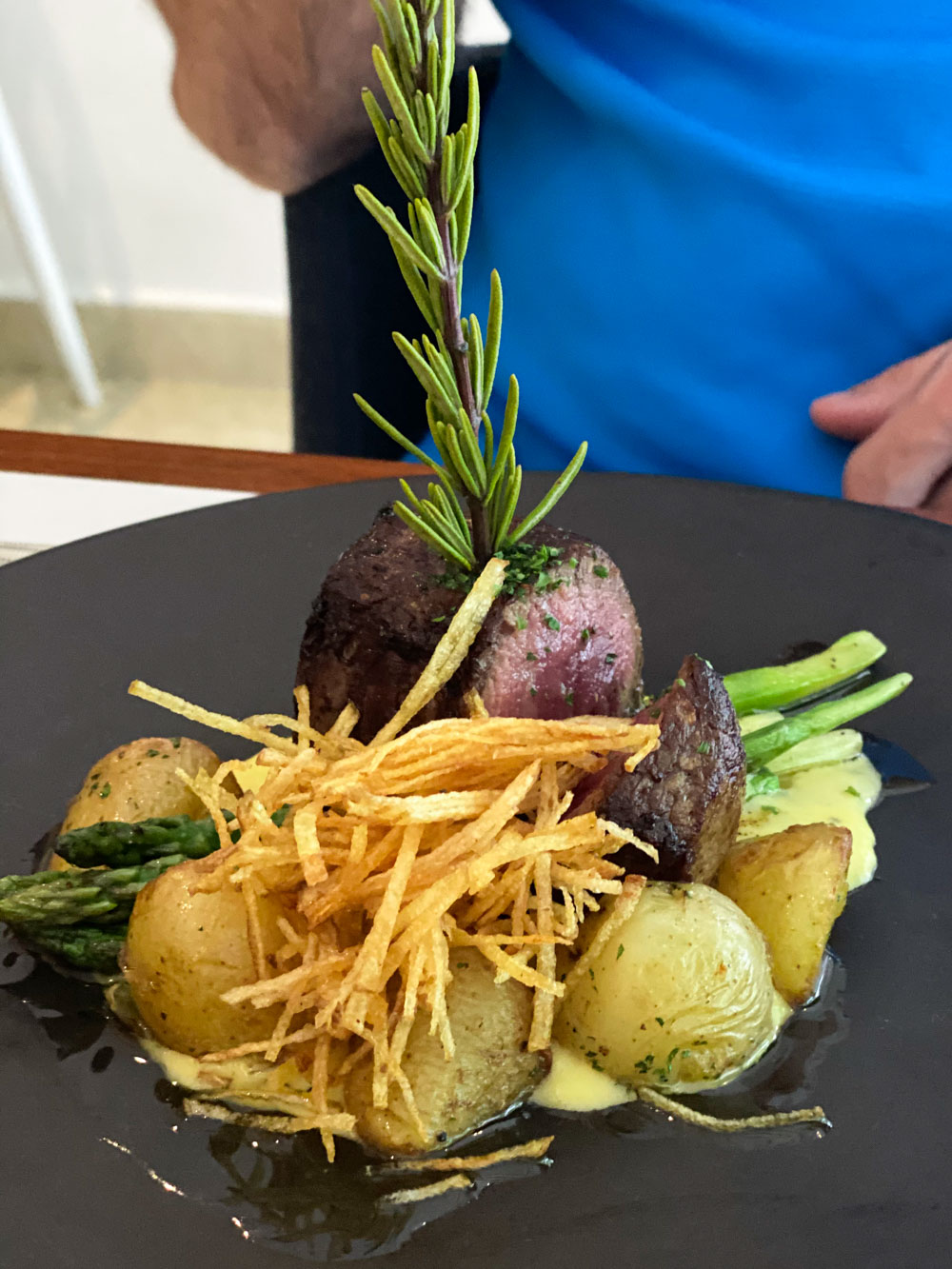 The restaurant itself is small and reservations are a must as seating is limited. The classically trained chef prepares steakhouse fare with international flare on an ever-changing menu that utilizes the freshest local ingredients.
Bovino's Churrascaria
On more than one special occasion we've been known to hit up Bovino's, a traditional Brazilian steakhouse, for their massive buffet of fresh salads, lobster bisque, and seafood tartar, followed up by a deluge of grilled meat on skewers, which come sailing around the restaurant like at an extra tasty hot air balloon festival.
You'll find that Bovino's is best for special occasions, or anytime you want to eat until you can't move. 🙂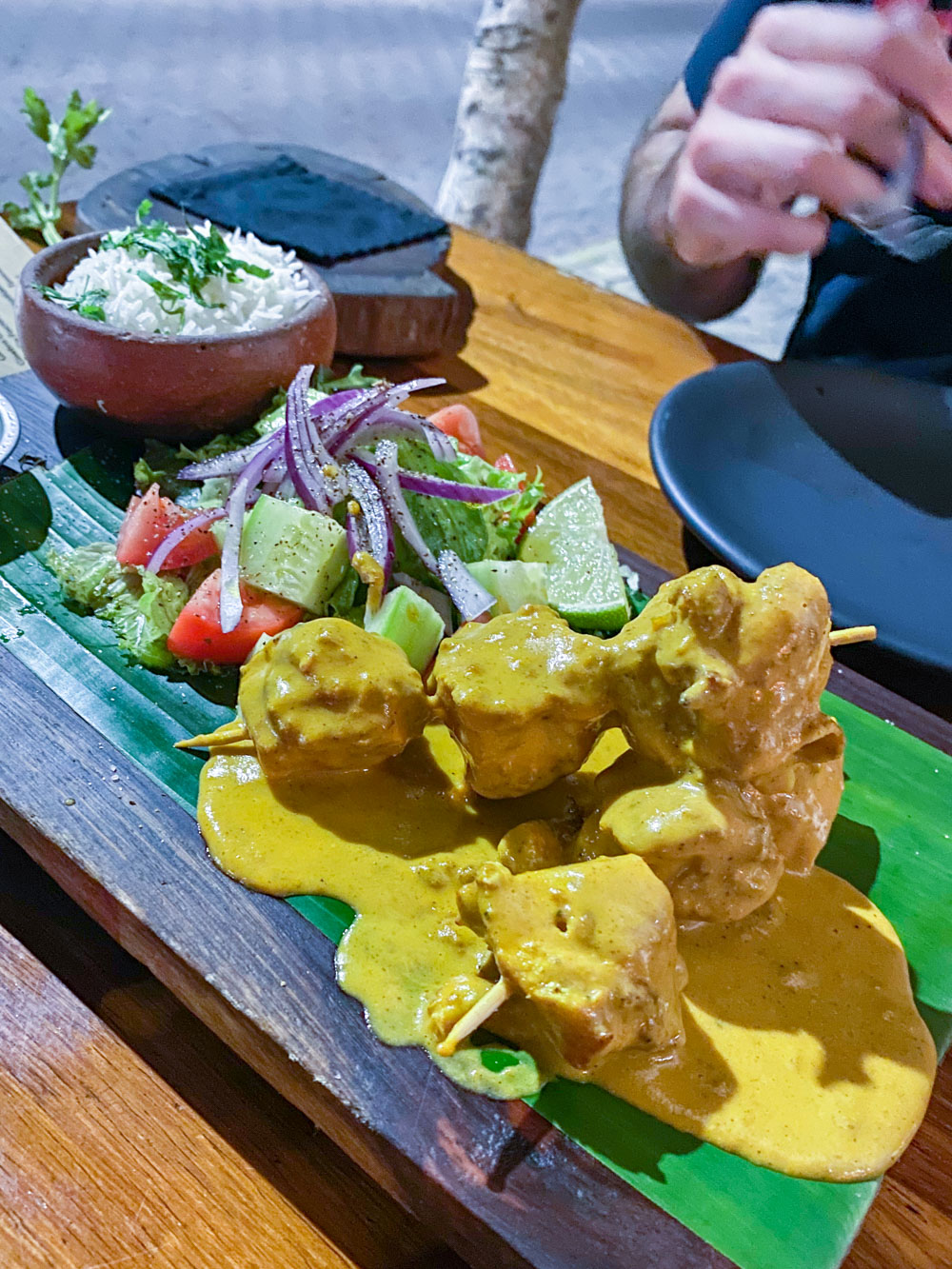 Bovino's offers a salad bar only option for light eaters and those not interested in the meat course, and as you can see the salad bar is impressive all on its own.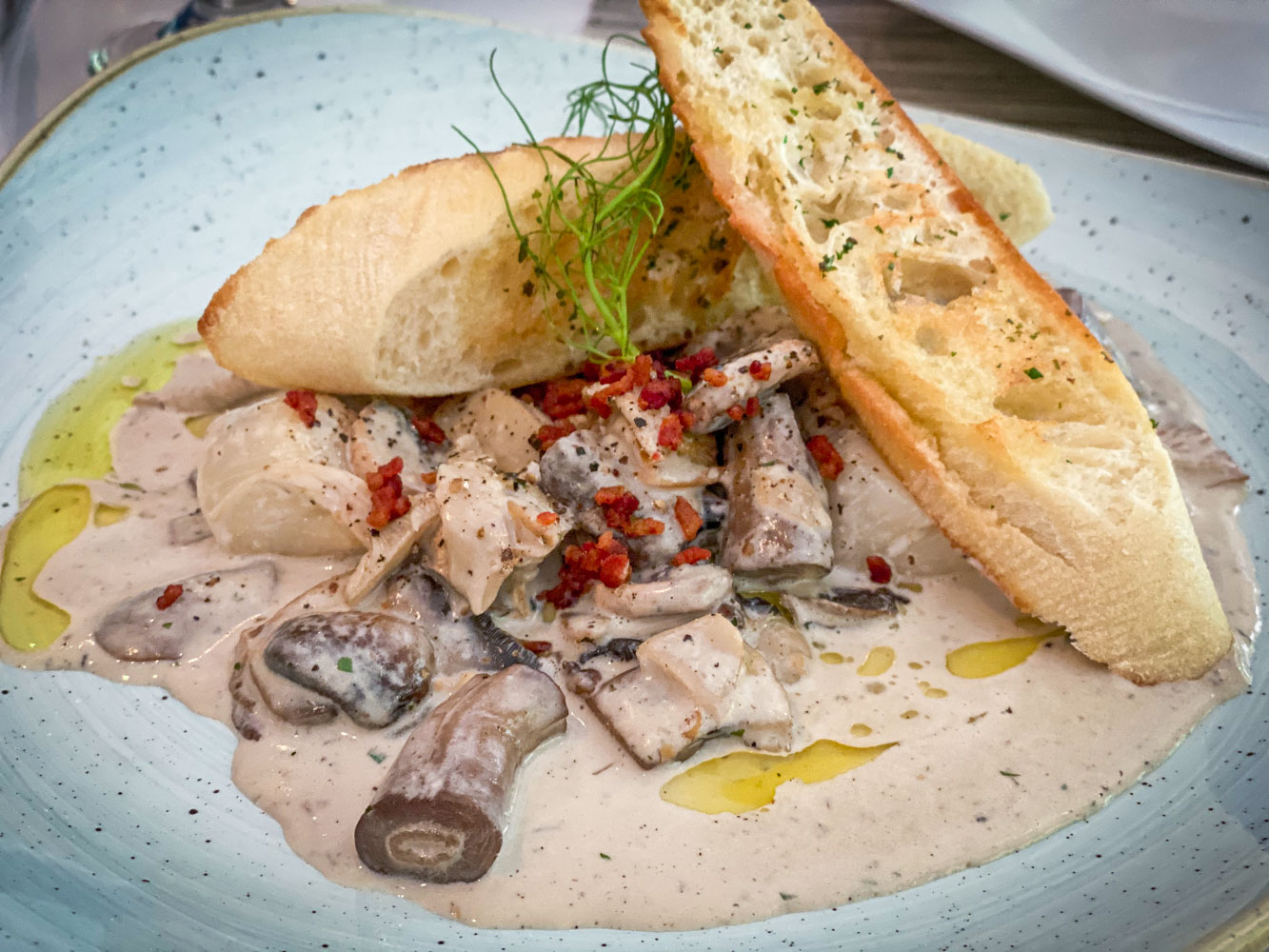 Well, we hope this food guide helps you navigate your way to the tastiest eats in Playa Del Carmen. If we missed your favorite restaurant, leave us a comment below and we will be sure to check it out the next time we visit!
If you have any questions, leave us a comment and we'll get back to you as soon as we can!