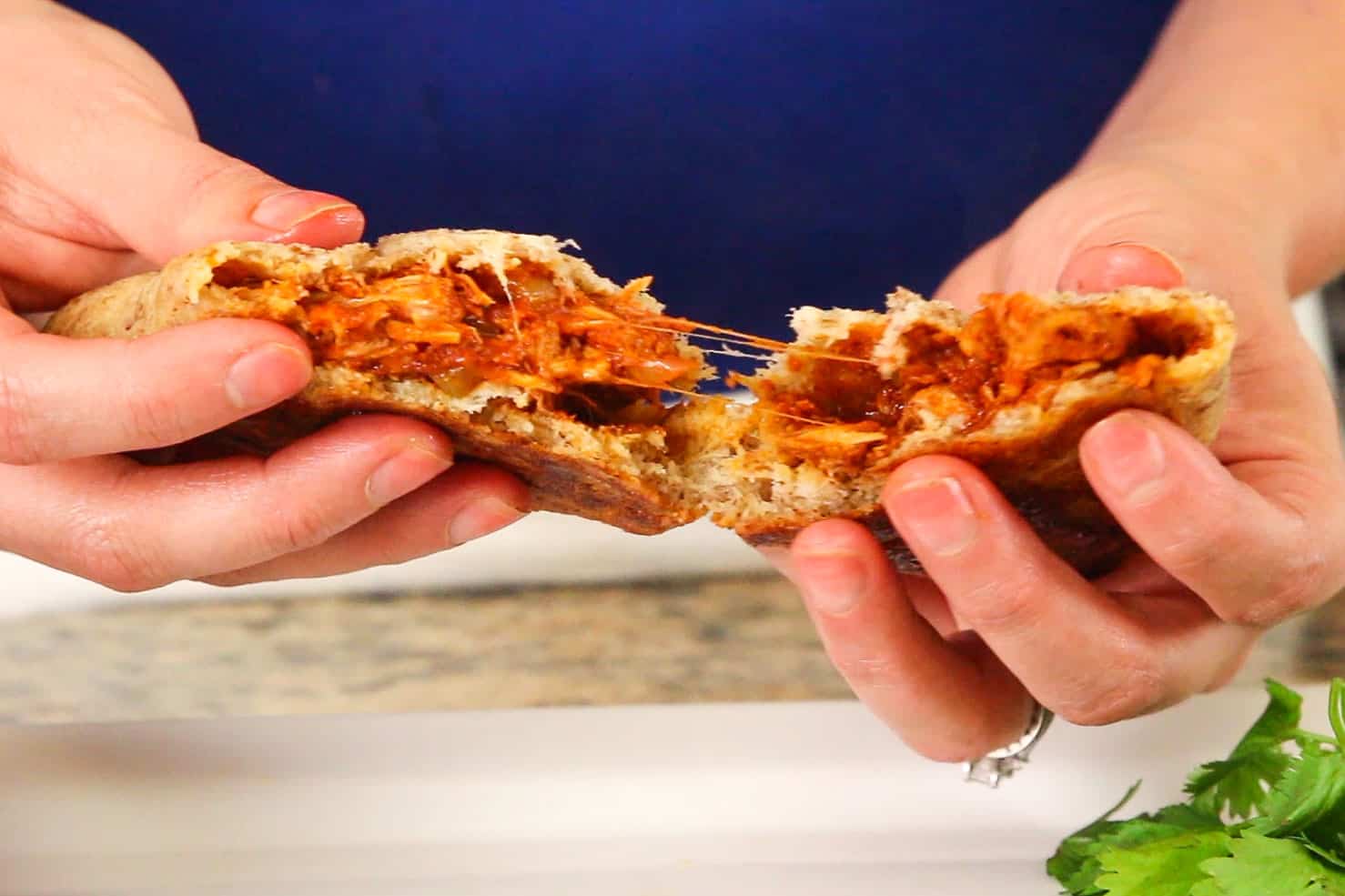 Everyone loved the Keto Pizza Crust so much that we decided to take the dough and make a hot pocket! These crunchy little pillows of cheesy chicken are filled with an authentic homemade enchilada sauce, tender pulled chicken breast, and dipped in cool sour cream.
Just as with the Keto Pizza, we're going to start off by making that unbelievable cheese dough! It couldn't be easier to make the cauliflower-free Keto pizza crust. You simply melt the butter and cheese until gooey, add the almond meal (or almond flour) and 1 egg. When you get done working it with a fork, it looks like this…. (click the video below for a step by step tutorial.)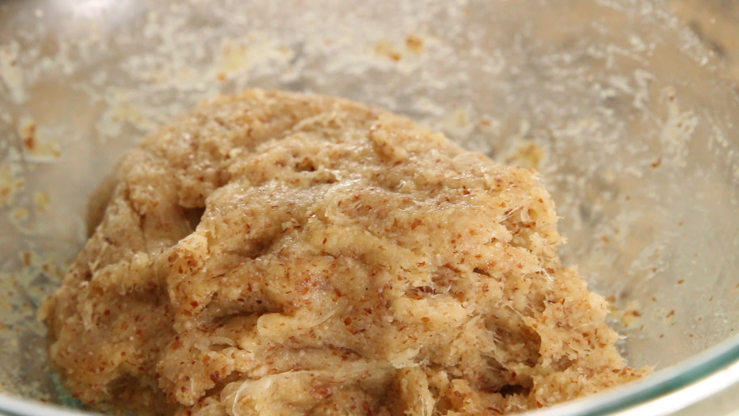 Video of the dough being made…
We will start the low carb chicken enchilada filling with a little bit of onion, softening in butter or oil.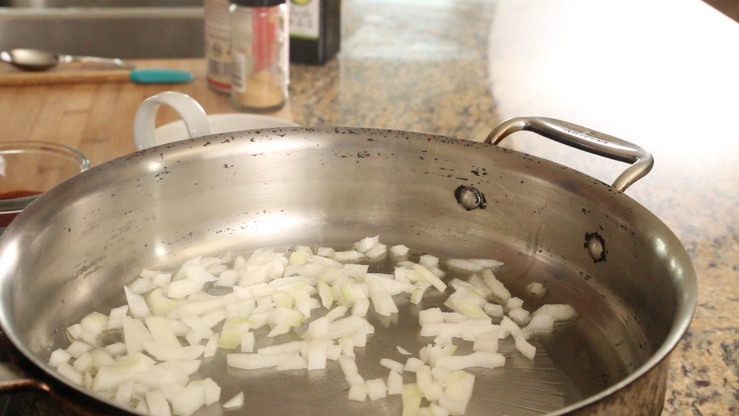 And we'll add cumin and chile powder to get things going…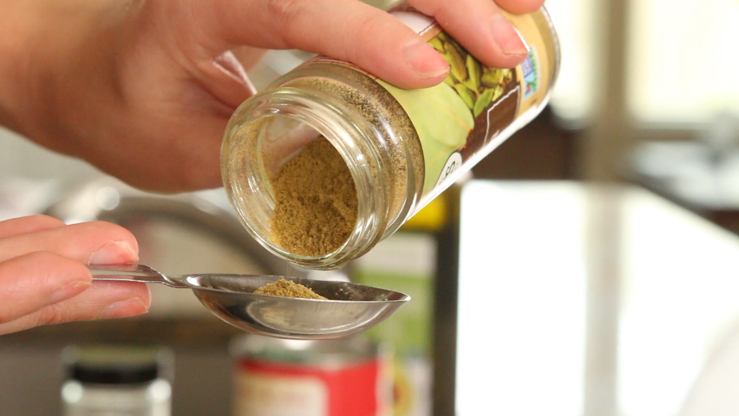 A good Texas chili powder is my favorite for Tex Mex recipes. I love Gebhardt's and Mexene brands…
Add the tomato sauce and stir well. STARTING TO SMELL GOOD IN HERE!!!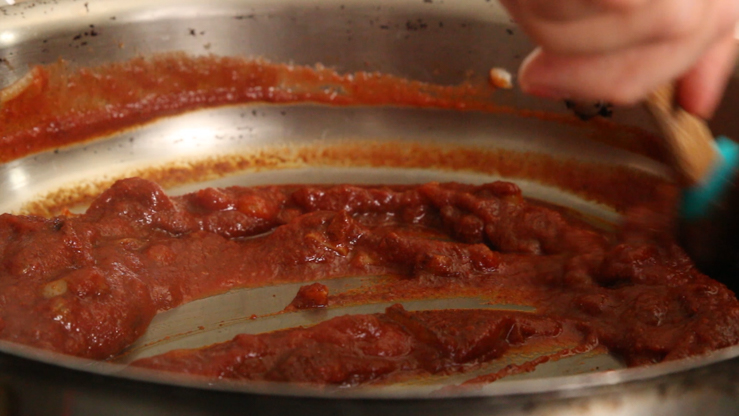 Now add your favorite white melting cheese. I like monterey jack, pepperjack, or quesadilla cheese to the enchilada filling.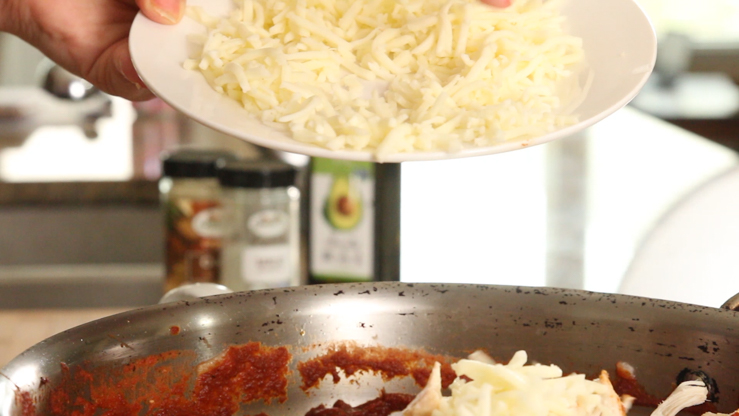 Now in with the pulled chicken that I bought from the deli…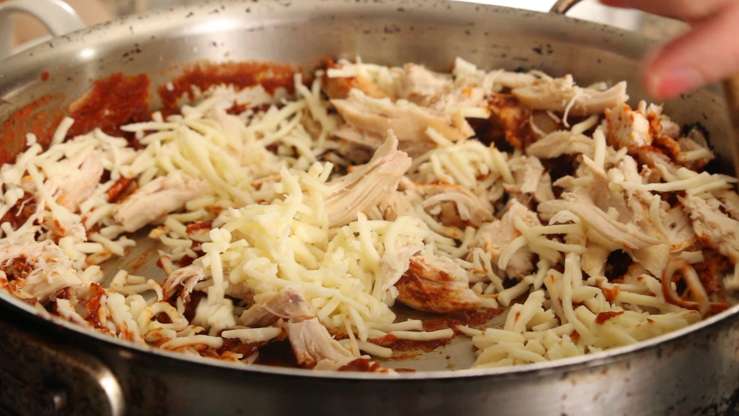 Stir it all up! (Try not to drool or eat it straight from the pan!)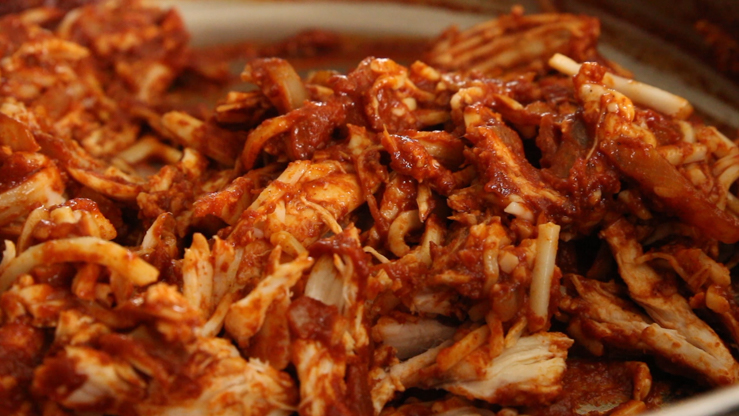 Now pat out little circles of dough, about 4 inches wide…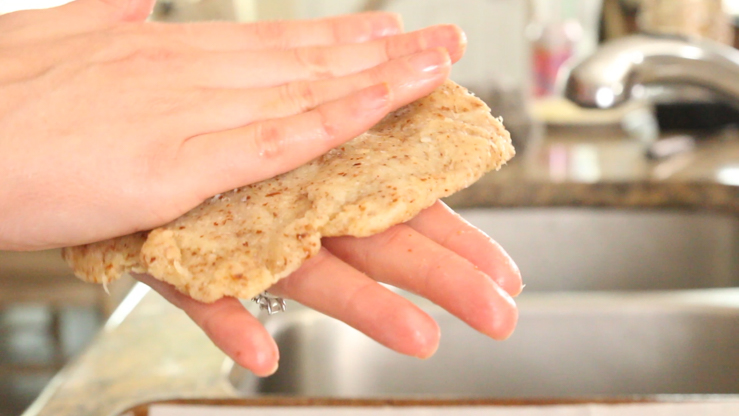 I line my baking sheets with greased or oiled parchment paper and continue to press out. In the video, I used a drinking glass to get the dough really thin. It gets crispier that way!!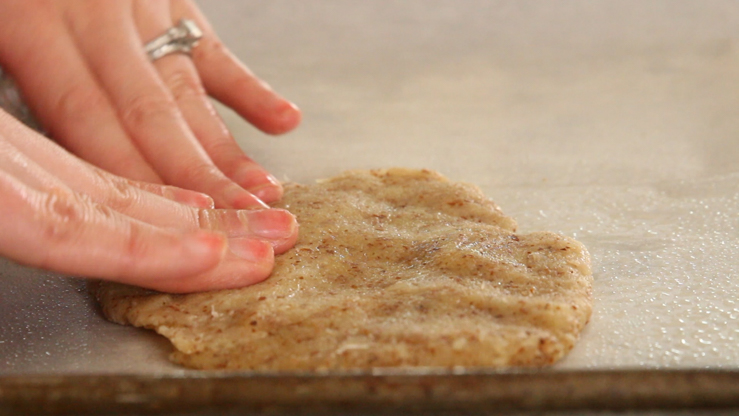 And now place spoonfuls on top of the dough…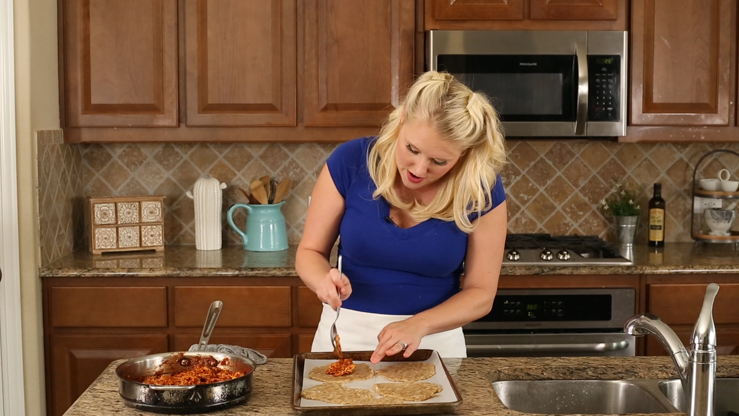 Crimp the edges with your fingers!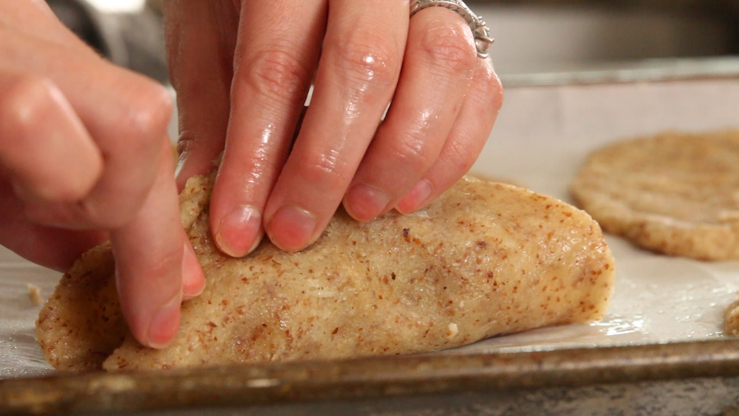 READY, SET, BAKE!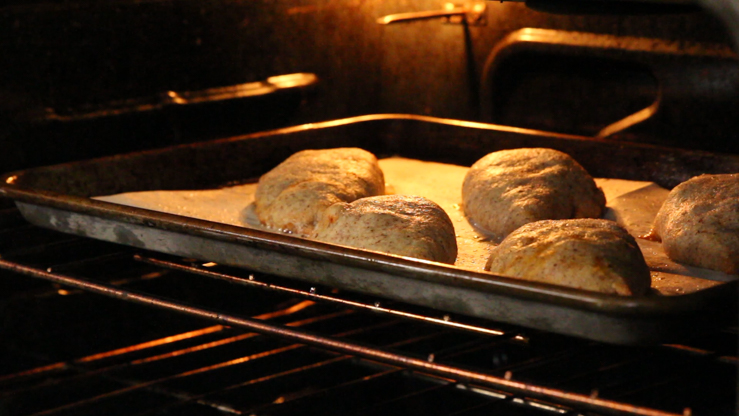 All done… gooey on the inside AND….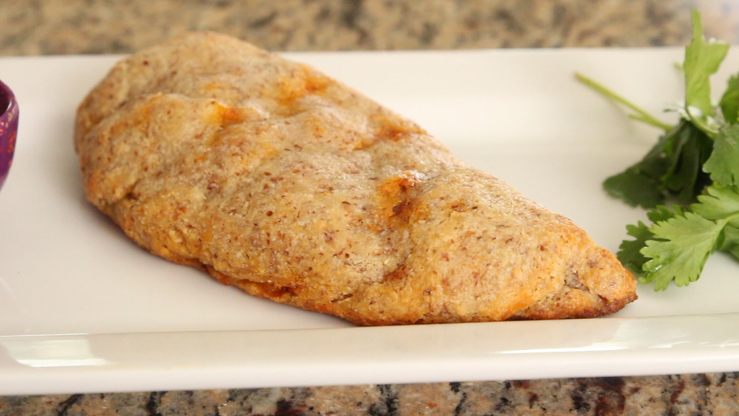 CRISPY on the outside!!!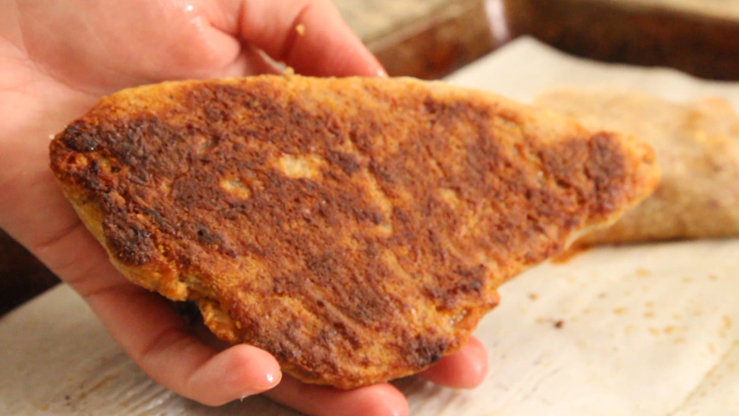 Here is the Keto Chicken Enchilada Hot Pockets!
If you make it, take a picture and TAG Urban Cowgirl! We'd love to see it!
Yield:

5
Keto Chicken Enchilada Hot Pockets
These keto chicken enchilada hot pockets are loaded with chicken and creamy cheese!
Ingredients
Dough:
3 T. butter
2 c. mozzarella cheese
1 egg
1 1/3 c almond flour (you can also make your own pecan flour and use that for almost ZERO CARBS.)
Filling:
2 T. avocado oil
¼ c. minced onion
1 t. salt
1 t. garlic powder
1 t. cumin
3 T. ancho chile powder (or any mild chile powder)
Pinch black pepper
6 oz. tomato sauce (try to get as low carb as possible, read the back!!)
1 1/2 c. shredded chicken
1 c. monterey jack (can substitute any Mexican cheeses!)
1 squeeze of lemon or lime juice
Thin with water if needed
Instructions
For the dough:
Microwave the butter and mozzarella cheese for about 1.5 minutes. Add the almond flour, 1 egg, and garlic powder. Form into a dough. Refrigerate until ready to make dough circle. Press out on a baking sheet lined with parchment AND sprayed with your favorite pan spray. Make about 4-5-inch circles. Fill with filling and close as seen in the video. Lay down flat and repeat with remaining dough. (We have a full video for this dough on Youtube and on the blog under "Keto Pizza".)
For the filling:
In a sauté pan add the avocado oil. Add the onions and cook 3 minutes. Salt well. Add all the spices and turn the heat down to toast the spices a bit. Add the tomato sauce and stir well. Cook 1 min. Add the cheese and chicken and toss to coat. Season with the lemon or lime juice. Taste for seasoning and adjust if needed. Set aside to cool and allow the flavors to enhance.
Preheat oven to 375 degrees. Bake the hot pockets for 12-15 minutes. Remove and serve with sour cream, cilantro, or your favorite fixins.
Nutrition Information:
Yield:
5
Serving Size:
1
Amount Per Serving:
Calories:

618
Total Fat:

49g
Saturated Fat:

18g
Trans Fat:

0g
Unsaturated Fat:

28g
Cholesterol:

143mg
Sodium:

1171mg
Carbohydrates:

14g
Fiber:

5g
Sugar:

5g
Protein:

35g
This nutritional information is provided as a courtesy as an estimate only. Consult with a dietician for precise estimates.