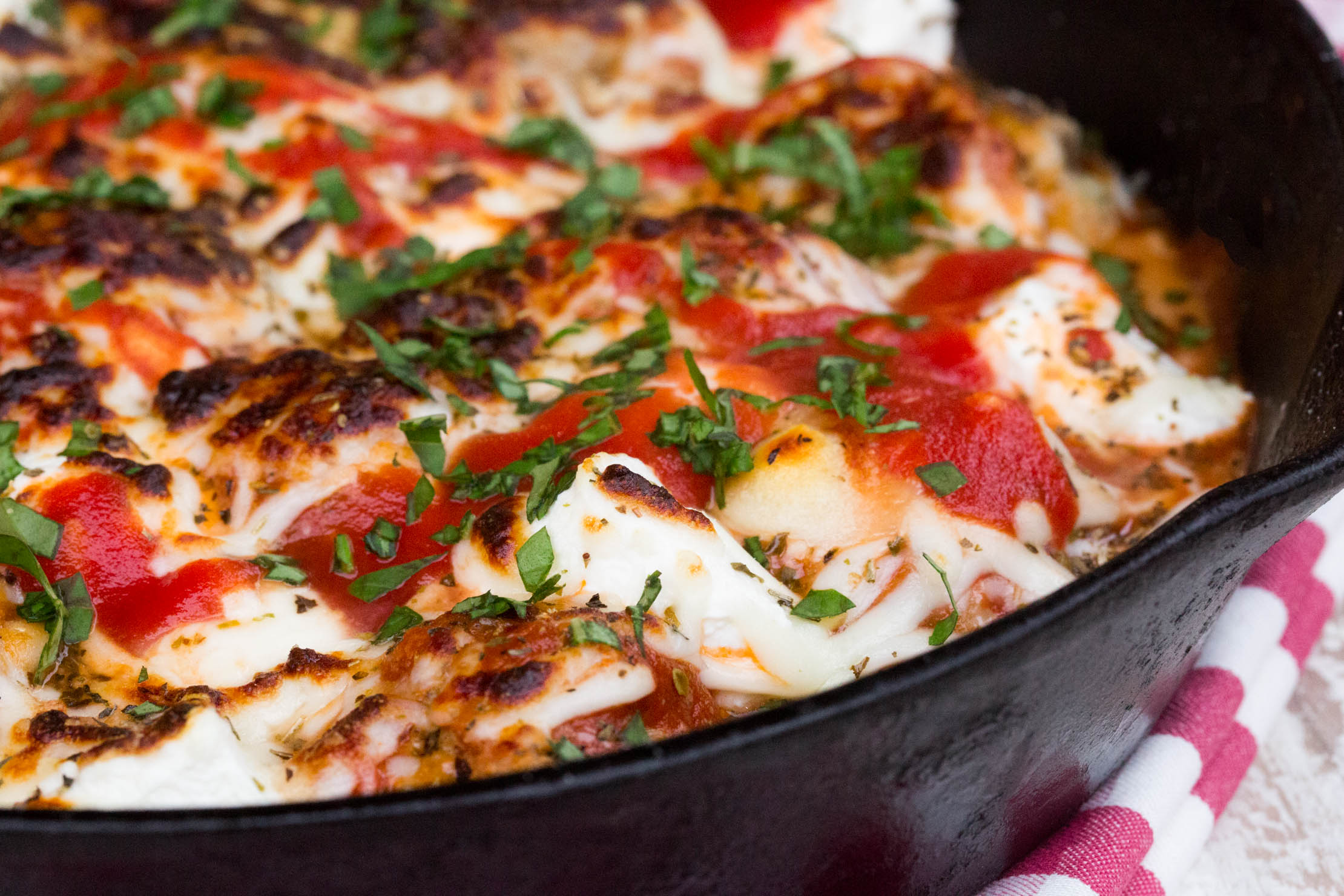 Keto Meatballs are the workhorse of your Keto kitchen. They can be prepped in big batches and frozen, then cooked off when you're ready— with no one the wiser. They can be roasted in a bath of rich marinara sauce, sugar free teriyaki, or rich creamy gravies, giving you a go-to meal idea for specific, international cravings.
They're also crowd friendly. Have you ever meat anyone who doesn't like a meatball? I didn't think so…
A couple Fridays back, we were SUPER EXCITED to see that Marco's Pizza has started selling meatball bakes, making it all that easier to order in on Friday nights! Pizza for the kids, meatball bake and a Greek salad for us. It seemed like a match made in heaven, until we continued craving it all weekend long.
I decided we needed to create a breadcrumb- free, meatball recipe that still had the moisture and interest of traditional meatballs.
High Ho Silver! To the kitchen we go…..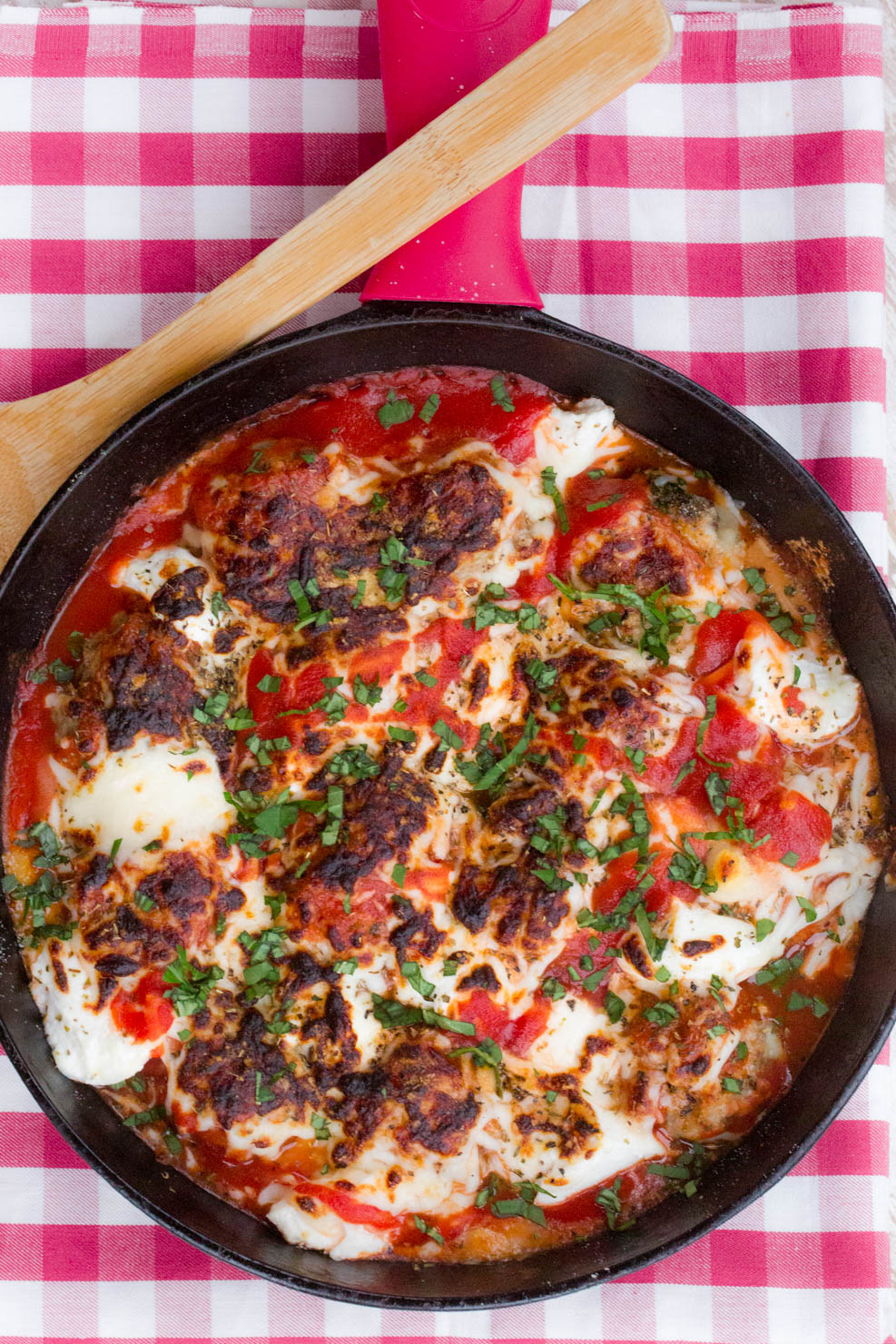 These Keto Meatballs only take 10-15 minutes to go from ingredients to baking sheets AND they can be prepped ahead of time and even frozen.
For busy families I recommend making a full batch and then splitting the 24 meatballs half and half into little baking dishes. Make one for tonight, and save one for later in the week or even freeze it!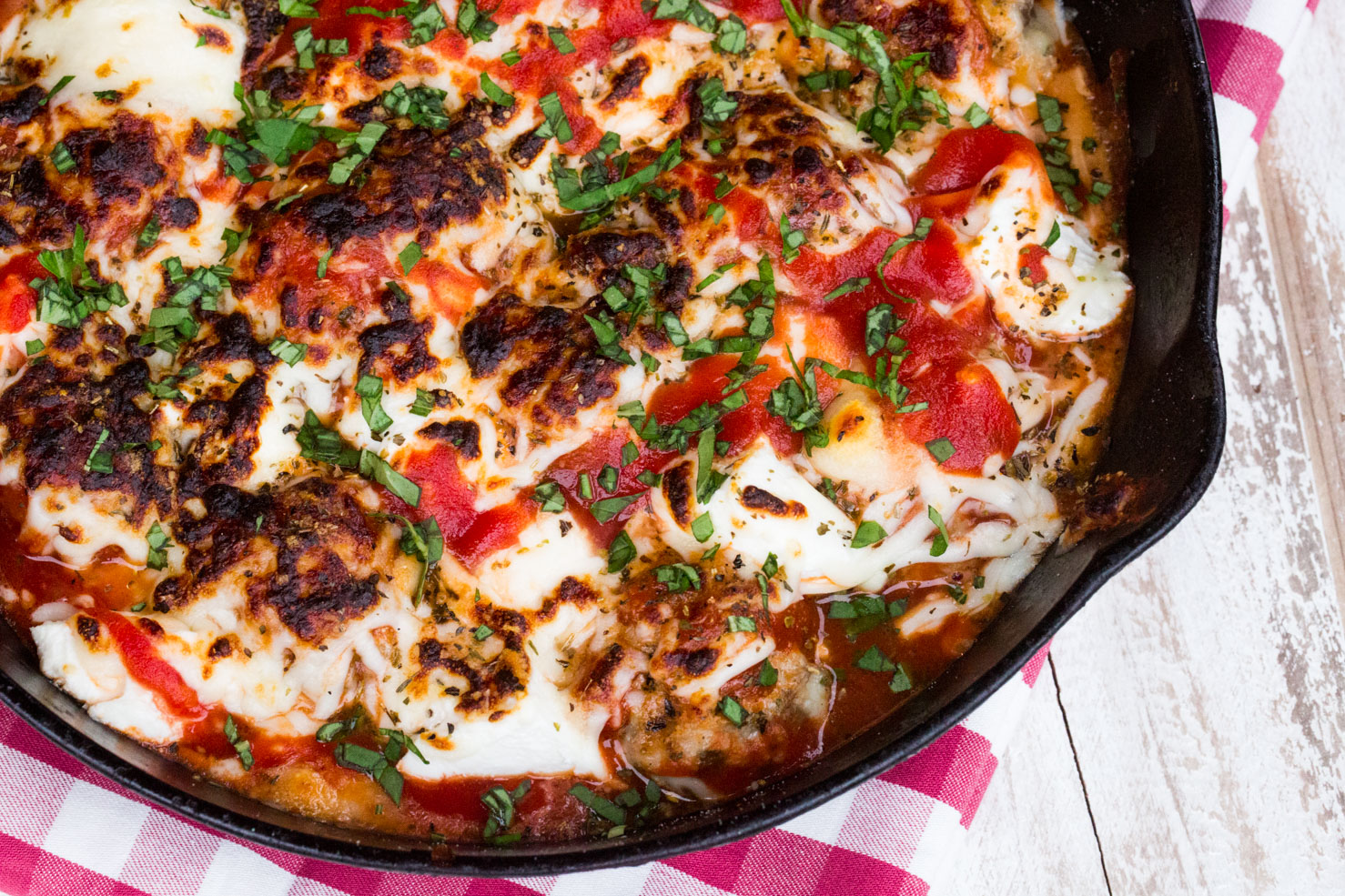 Also, this meatball recipe is a fine base for any other Keto Meatball recipes… Swedish meatballs, sweet and sour meatballs, party cocktail meatballs—all can be made with the meatball mix. They are tender, juicy, and the best part… Low Carb! 🙂
If you're looking for more Keto and Low Carb Recipes, try out our most popular Keto Recipes…
Keto Simple Syrup (Erythritol Simple Syrup)
Easy Keto Pizza (No Cauliflower Crust)
The Most Famous Low Carb Bread Recipe On The Planet
Have questions? Need help? Have an addition or a suggestion to a recipe? Drop me a comment below!
If you make this recipe, I would LOVE to see it!
Tag me on Instagram @UrbanCowgirl and use #UrbanCowgirl to be featured. 🙂
Follow us on Social Media using the links below!!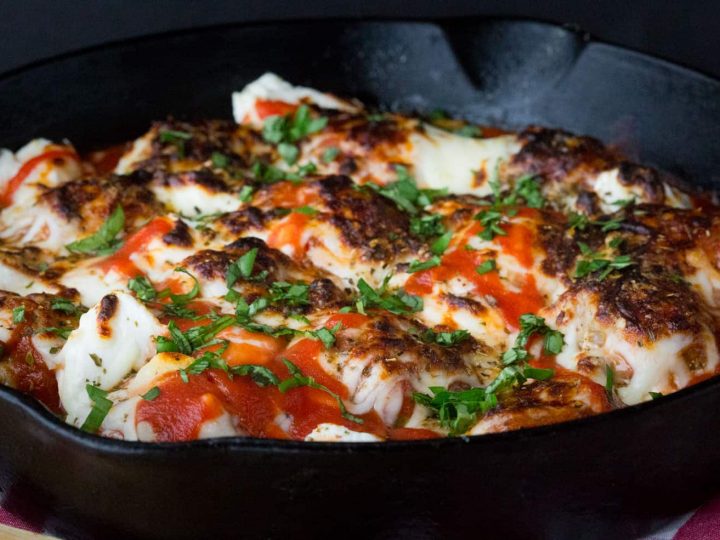 Yield:

24 meatballs (8 servings)
Keto Meatballs with Ricotta and Marinara
These tasty low carb meatballs are covered with ricotta cheese and baked in low sugar marinara sauce until hot and bubbly! They qualify as a low carb or keto meal, but they're so delicious that the whole family won't even notice!
Carbs- 4g Fats- 33g Protein- 27g (Without using the Rao's brand of pizza sauce this is 7g of carbs per serving. )
Ingredients
Meatball Ingredients:
1 pound 80/20 ground beef
1 pound ground pork
1/2 c. parmesan cheese
1/2 c. mozzarella
1/2 c. cream
1 egg
1/2 c. grated white onion
3 garlic cloves, pressed through a garlic press
Season with a few dashes of salt, pepper, parsley, onion powder.
Additional Ingredients:
1 jar Rao's brand low carb pizza sauce
3/4 c. whole milk ricotta cheese
Instructions
Preheat the oven to 400 degrees.
For the meatballs:
In a bowl combine all of the meatball ingredients. Mix gently with your hands. Using a 2-3 oz. scoop, scoop out meatballs, roll in your hands, and place on a foil-lined and greased baking sheet. There should be about 24 meatballs. Sprinkle the meatballs with salt, pepper, and onion powder.
Bake at 400 for 20-25 minutes. You want some browning on the outside, but the meatballs will be cooked again momentarily.
Transfer the meatballs to a glass casserole dish or a large cast-iron skillet. Pour the entire jar of pizza sauce on the meatballs and spoon ricotta all over it. Sprinkle with extra parmesan if desired.
Bake at 400 for 15 minutes and then broil for 1-2 minutes to create the browned top.
Nutrition Information:
Yield:
8
Serving Size:
3 meatballs with sauce
Amount Per Serving:
Calories:

407
Total Fat:

30g
Saturated Fat:

14g
Trans Fat:

0g
Unsaturated Fat:

13g
Cholesterol:

138mg
Sodium:

374mg
Carbohydrates:

6g
Fiber:

1g
Sugar:

2g
Protein:

28g
This nutritional information is provided as a courtesy as an estimate only. Consult with a dietician for precise estimates.