There are few ingredients in Texas cooking as iconic as Gebhardt's chili powder, so when our Brisket Chili Recipe went viral on YouTube last month, we were shocked to hear numerous claims that the beloved Gebhardt's chili powder brand had gone out of business.
The conversation got increasingly hysterical as people poured into the comments reporting that Mexene, another authentic Texas chili powder, had also closed operations, suggesting the 2020 pandemic as a possible culprit.
Excuse me, what? I had a new bottle in my hand, purchased a week earlier.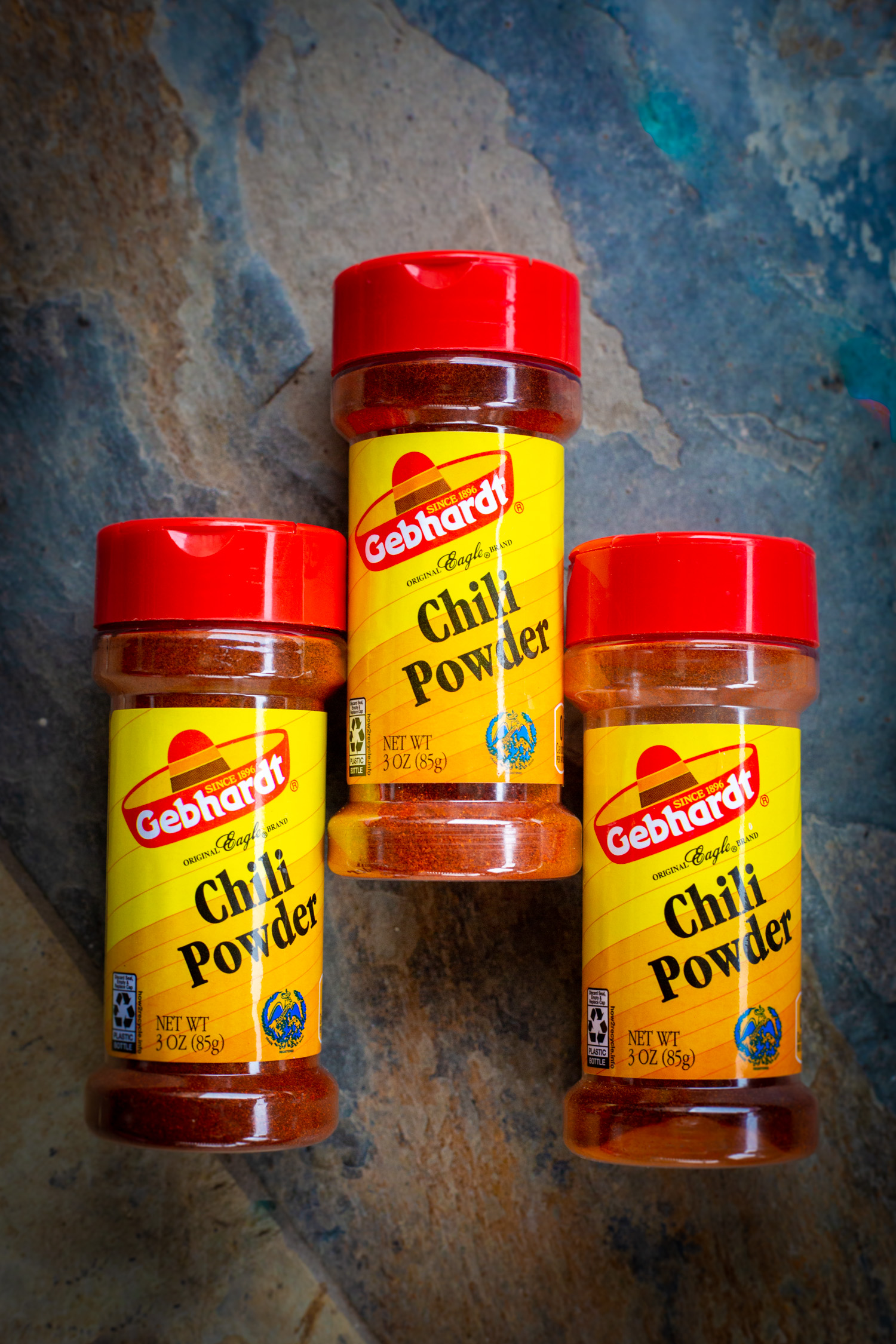 Bearing in mind that both of these brands survived the actual Great Depression, I was skeptical and got to work untangling a mess of internet rumors by tracing this story back to the original dark root.
And oh did it get juicy…
Is Gebhardt's Chili Powder Discontinued? We Speak Directly to the Source.
No, Gebhardt's Chili Powder IS NOT discontinued.
On November 30th, 2022, we spoke directly with Conagra, the owner of the Gebhardt Brand, and they set the record straight.
Gebhardt's is not discontinued, nor has it ever been discontinued–nor do they have plans to discontinue the product.
Gebhardt's is physically sold in Texas, Mexico, and a few locations throughout the southwestern United States.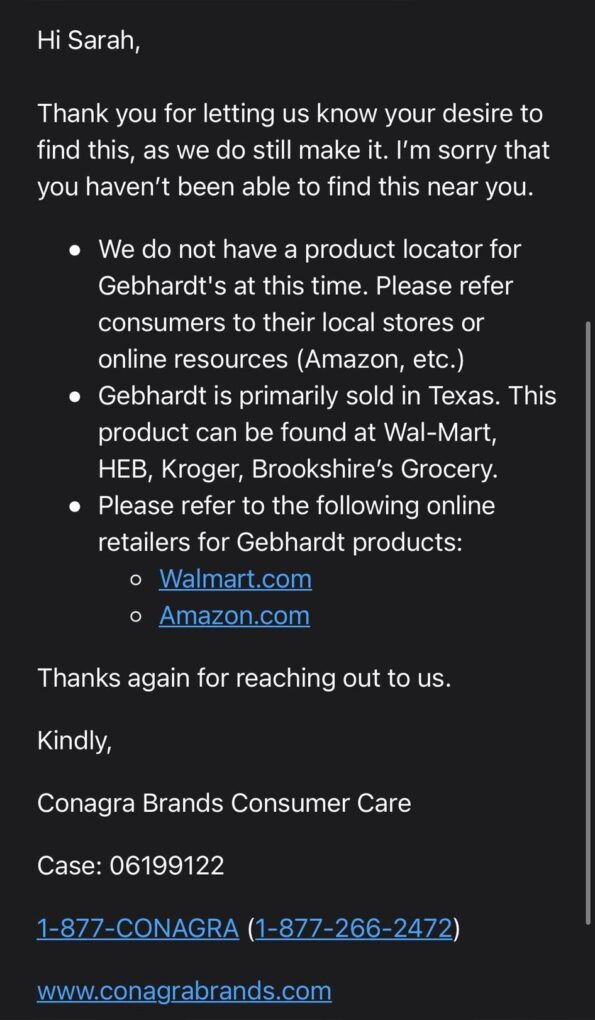 (Links are affiliate links to products we think are helpful and we may receive a small commission, at no cost to you, if purchased.)
Online, it's available globally.
Reliable online retailers include Walmart.com and Amazon.com, both of which will ship this beloved chili powder to foodies worldwide.
Stores throughout Texas that carry Gebhardt's include Wal-mart, HEB, Kroger, and Brookshire's.
While resellers attempt to offer a 3oz. bottle for $11, the actual retail price is $2.98. So super affordable.
How Did We Get Confused? The Chili Powder Drama Unfolds…
In late 2011, the bulk 5-pound bags (4 to a case) were discontinued by Conagra, followed by a mob of food bloggers who did zero research and repackaged an inaccurate message that all Gebhardt's Chili Powder was discontinued.
It didn't help that in 2012, some grocery stores in northern cities like Chicago began removing it from store shelves where it presumably underperformed.
(Gebhardt's has always been available online in consumer-friendly 3 oz. bottles.)
As the rumor spread, small chili powder manufacturers offered alternative products on their websites marketed as "just like Gebhardt's…since it's been discontinued", alluding to the misconception that Gebhardt's wasn't available at all anymore.
All of this panic and misinformation flowed into search engines from blogs, forums, and websites, eventually dominating the first page of Google.
(At the time of writing this post Google still actually answers this query wrong, so I am writing this post in hopes to eliminate any confusion. Your backlinks are appreciated.)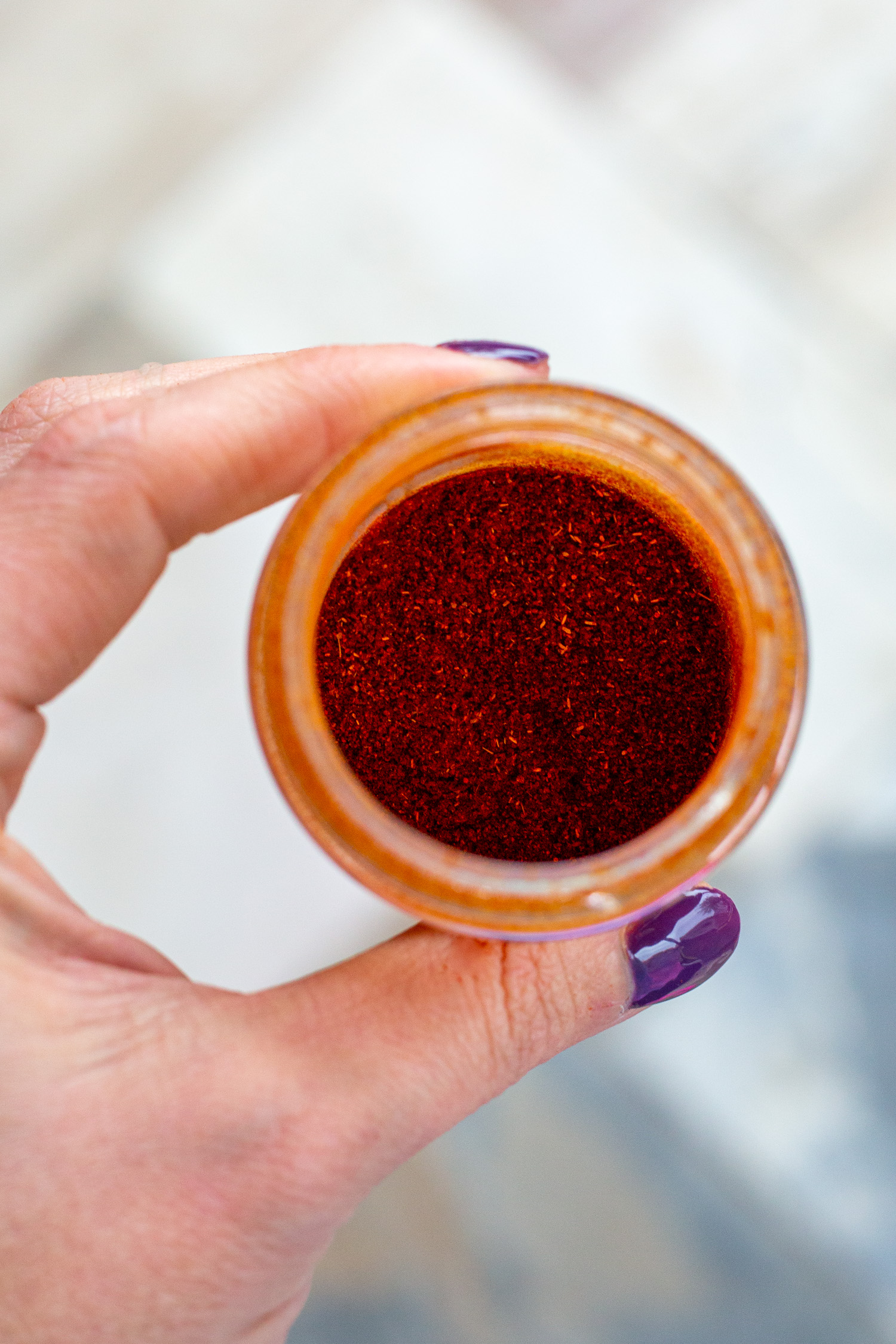 THEN THE CHILI POWDER HITS THE FAN…
Buckle up cause here is where it gets juicy!
An internet chili powder supplier, (who we will not name due to claims that will soon become evident), allegedly claimed that they could still buy Gebhardt's from Conagra and sold this potentially counterfeit chili powder in bulk on their website to competition chili teams, restauranteurs, and tex mex food companies.
Their explanation to internet customers was that due to the hefty amounts they buy in, they were able to continue purchasing Gebhardt's chili powder from Conagra and distributing it in their own packaging.
A rival supplier absolutely threw down the gauntlet with a $5,000 reward for anyone who could produce the UPC of a Conagra 25 lb. pail or a 50-pound case of Gebhardt's, which they claim has never existed, thus claiming the first supplier was defrauding customers by labeling a dupe as the real thing.
The reward is currently still being offered, so I guess if you can track down the UPC of this fabled 50 pound case of Gebhardt's you could be $5,000 richer.
Was it an Imitation Product or Not?
Lawyers got involved. Threats were made.
You can read ALL the tea here on the texmex.net site where they certainly put up a good argument that the very last case of bulk-sized Gebhardt's Eagle Brand Chili Powder was manufactured in late 2011 and likely purchased by Sysco Foods, the largest buyer of Gebhardt's Chili Powder in the country at the time.
It is a JUICY story, friends.
(And yes dear reader, I really did sit up with a Dr Pepper at 2 am, devouring this entire web page dedicated to spilling ALL THE TEA on this delicious chili powder drama.)
If you are a Texan or a foodie I highly recommend giving it a scroll.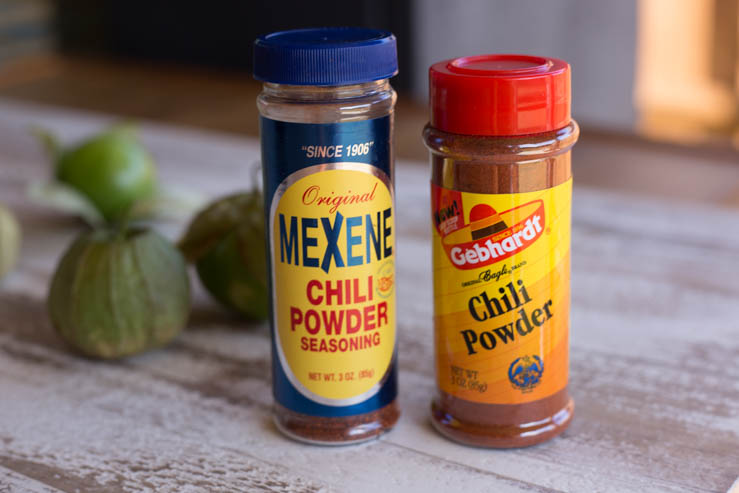 What About the Rumor that Mexene Chili Powder has been Discontinued?
Mexene Chili Powder is now and has always been available online and throughout the southwest. Here is their website still promoting their beloved Texas chili powder.
This was a weird rumor…I searched for hours and can find no evidence that Mexene was ever rumored to be gone from shelves.
Leave it to YouTube to get people all riled up. Come get riled up with us on my YouTube channel where we cook things and discuss hot food gossip at 2 am over Dr Pepper.
Where Can I Purchase Gebhardt's Chili Powder Right This Second?