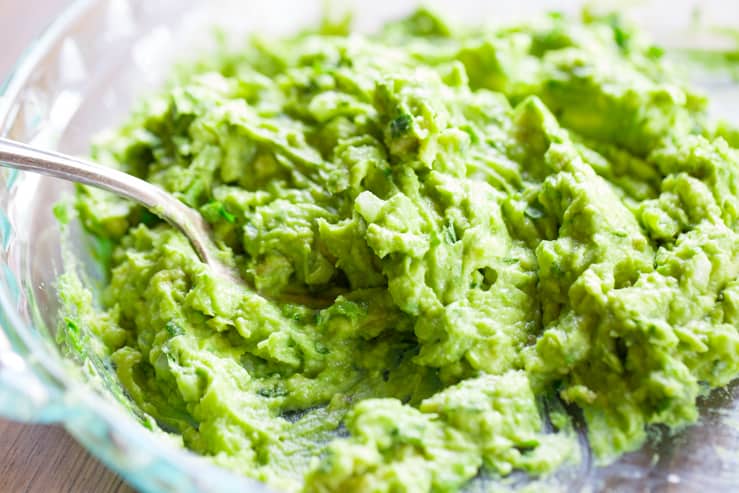 This Torchy's Guacamole Recipe is heavenly. It's also SPOT ON compared to the original.
Buttery from choice HAAS avocados, rich in flavor from simple and classic ingredients like white onion and fresh cilantro. This copycat of Torchy's Guacamole will have you ready for fiesta!
We created it to go with our Torchy's Queso Recipe, but once you make it you'll be stuffing it into burritos, shoveling it on chips, and spooning it on top of warm tortilla soup.
It all starts with fresh HAAS avocados… that's the big ones. Haas avocados can be a little more expensive but the flavor is noticeably richer and more flavorful than small avocados. You'll be able to identify the HAAS avocado because it's larger than standard avocados, and it has a smooth skin as opposed to the bumpy skin of plain avocados.
Torchy's uses cilantro sparingly and with finesse. Chop it up razor fine for their guacamole….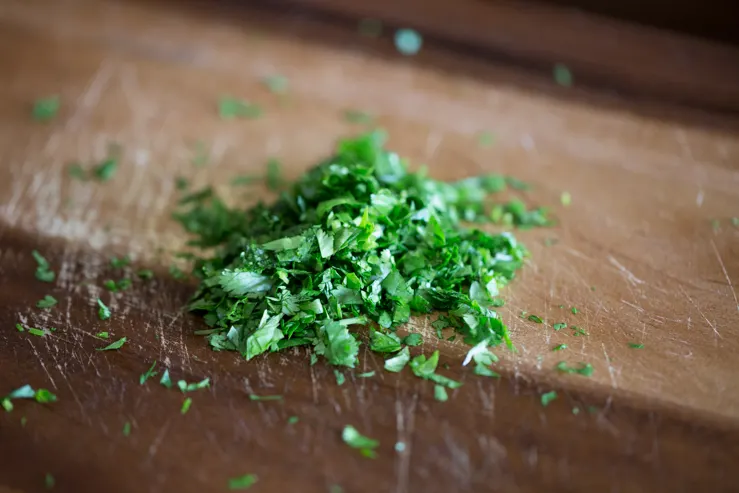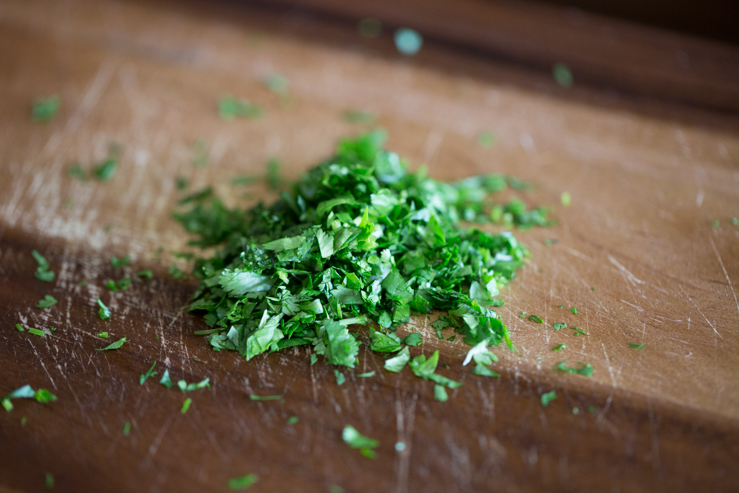 Only use white onion for this guacamole! Tex Mex cuisine traditionally uses white onion because it's flavor stands up to the abundantly bright and exciting flavors of Texas-Mexican fusion. Red onion or sweet onion are best used for pickling into Texas escabeche and making into garnishes.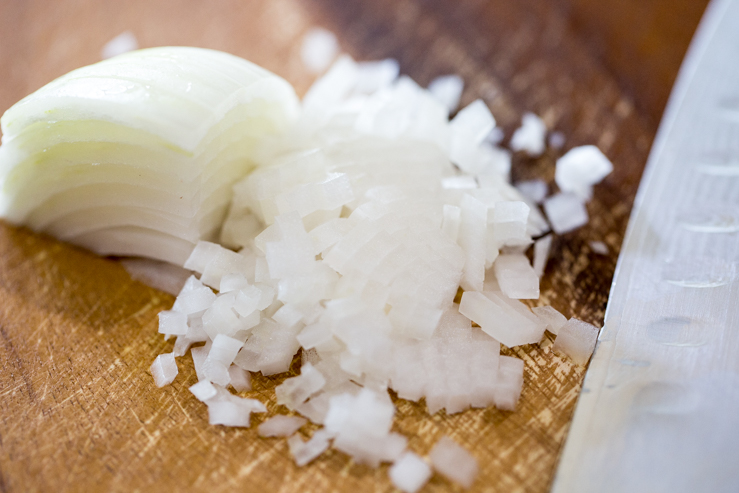 We use a glass pie plate to mash our guacamole because it gives a large surface to maneuver ingredients on, with a small edge to hold in the guac!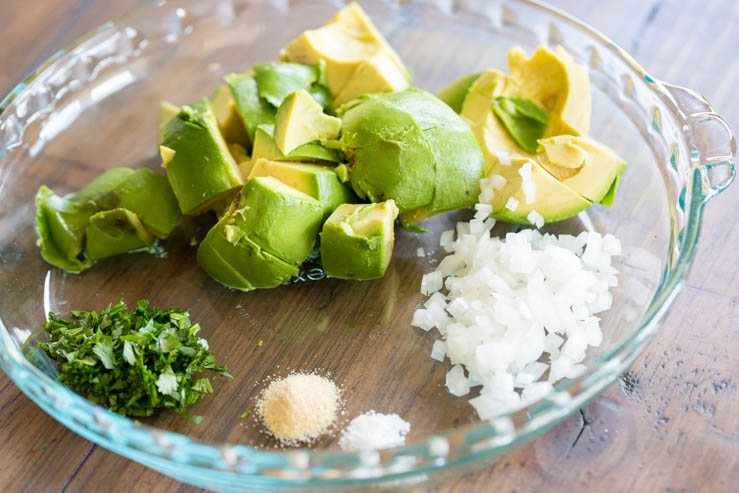 Here is the Torchy's Guacamole Recipe
If you make the recipe and post it to social media, tag Urban Cowgirl! I'd love to see how it turns out!
Yield:

Serves 4
Torchy's Guacamole Recipe Copykat
This guacamole is a thick, neutrally flavored guacamole recipe, made with HASS avocados. Try it with our Torchy's Queso Recipe Copykat!
Ingredients
1 ripe HAAS avocado
3 T. white onion, finely minced
¼ t. granulated garlic
½ t. kosher salt
½ t. fresh lemon juice or lime juice
Cilantro, freshly minced and stirred in to taste (about 3 T.)
Instructions
Using a sharp knife open the avocado and discard the large seed. Cube the avocado and spoon it out onto a plate. Discard the peels.
Add the remaining ingredients to the plate. Using a fork mash the avocado while mixing in the other ingredients. Drizzle with lemon or lime juice and serve immediately, or refrigerate until ready to eat.
Notes
This recipe may be doubled or tripled to suit a crowd.
Nutrition Information:
Yield:
4
Serving Size:
1
Amount Per Serving:
Calories:

89
Total Fat:

7g
Saturated Fat:

1g
Trans Fat:

0g
Unsaturated Fat:

6g
Cholesterol:

0mg
Sodium:

295mg
Carbohydrates:

7g
Fiber:

4g
Sugar:

1g
Protein:

1g
These nutritional values are an estimate only and provided as a courtesy. Different brands of ingredients may result in different calorie counts, and the software does not account for these differences. Consult with your dietician or doctor for precise nutritional values.