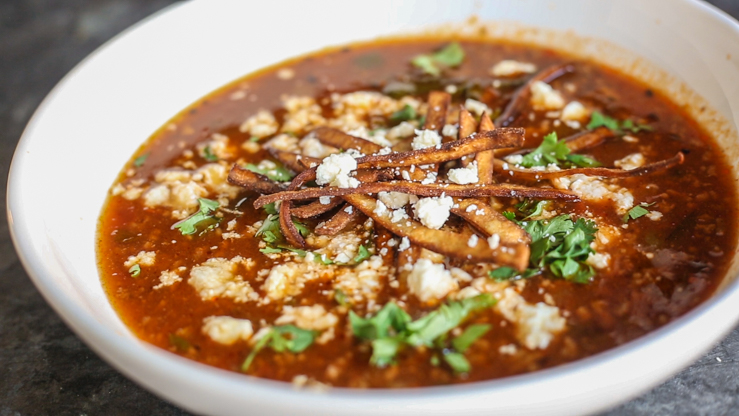 For the Texas Librarian's Association Conference, I was clever enough to book myself a weekend at the historic, haunted Menger Hotel in San Antonio…
Because as I always say, the BEST THING to do before a 6am national radio interview is to stay up all night, petrified that the ghost of Santa Anna is peering in at you from the closet.
Don't deny it. Santa Anna still gives you nightmares. 😀 😉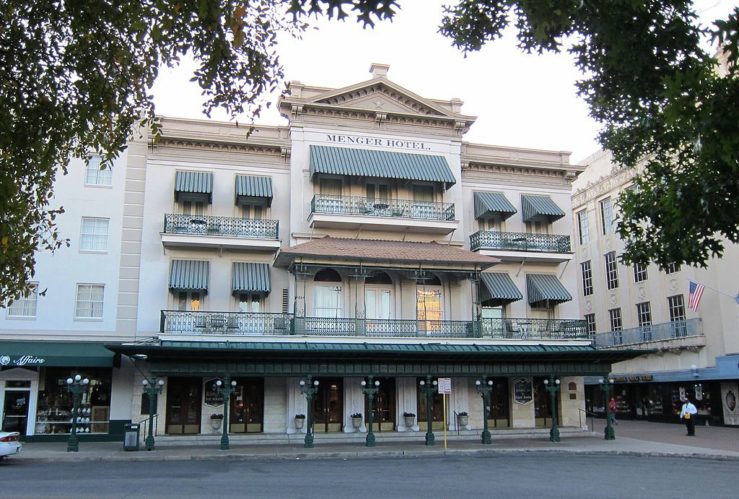 From sipping bourbon in the bar where the original Rough Riders mustered, to sleeping just steps away from the Alamo, it was a weekend I will never forget— mostly because of their signature beef tortilla soup.
At the hotel's exquisite lunch buffet, tucked into a daily smorgasbord of herbed roast beef with horseradish and rosemary aus jus, poached brown shrimp with jalapeno tartar sauce, and Tex Mex enchiladas, I found the tastiest tortilla soup I've ever had in my life.
Instead of the classic chicken tortilla soup, the Menger Hotel brings us this beef tortilla soup with traditional accompaniments.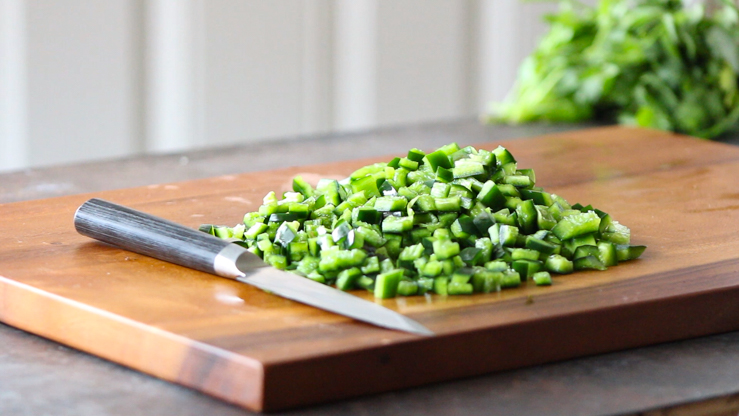 Warning: You will not be able to stop eating it.
I rushed home to create the recipe, and here it is, just in time for Halloween!
After you cook it, it sits patiently on the stove, getting better by the minute until you're ready to chow down… which makes it a perfect choice for dinner after trick or treating, or any time you need a delicious and impressive meal, prepared ahead of time.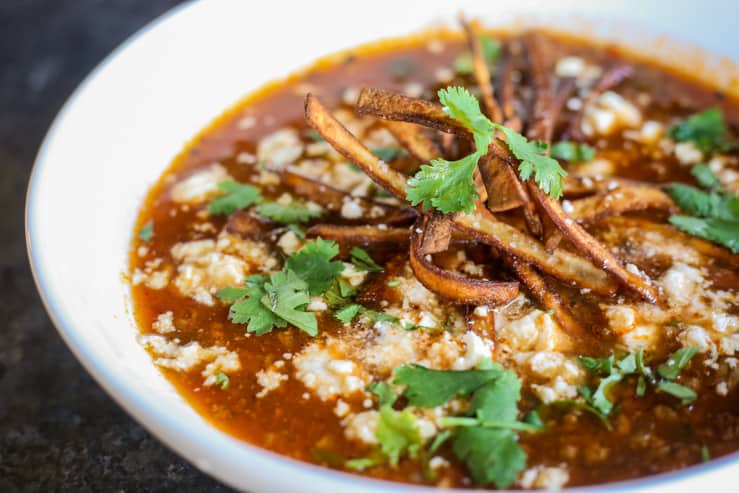 Enjoy! And keep an eye out for the ghost of Santa Anna— because this is one soup you'll want to return from the afterlife for!
Yield:

4 entree portions
Beef Tortilla Soup From The Menger Hotel
Beef tortilla soup is the incredible specialty of the historic (and haunted!) Menger Hotel in San Antonio, Texas. This tex mex recipe is beefy and delicate, and is enhanced by garnishing with queso fresco, fresh cilantro, and fried tortilla strips.
Ingredients
1 lb. ground beef (90/10 or leaner preferred because you do not drain the grease.)
1 t. kosher salt
1 white onion, small dice
2 poblano peppers, seeds and white membranes removed, small diced
4 large garlic cloves, pressed
6 oz. can organic tomato paste
2 hot house tomatoes, small dice
½ T. Mexican oregano (regular oregano is not a substitute!)
½ t. cumin
1 t. Gebhardt's or Mexene chili powder
2 quarts beef stock (kitchen basics brand or bone stock preferred)
2 T. fresh cilantro, chopped
½ T. kosher salt
½ t. pepper
1 lime, juiced
2 t. cornstarch mixed into equal parts water as a slurry
10 corn tortillas
A small skillet or sauce pan, filled half way with oil for frying the tortillas into tortilla strips.
Garnishments: Corn tortillas fried into tortilla strips, crumbled queso fresco, additional cilantro and limes, some people enjoy avocado cubes or fresh guacamole and sour cream.
Instructions
In a heavy-bottomed large stockpot or dutch oven, brown the beef over medium-high heat, breaking it up with a wooden spatula. Sprinkle with salt.
When the meat is browned, add the diced onions and poblanos, stirring them in well. Cook 4-5 minutes, reducing the heat if necessary to soften the vegetables.
Add the garlic and tomatoes, stir well and continue to cook down for 4-5 minutes. Add the cumin, chili powder, Mexican oregano, and additional salt and pepper.
Add in the tomato paste and stir well to incorporate. Cook 1 min. Add in the beef stock. Stir well, add cilantro and place the lid on the stockpot. Heat to medium and cook 12-20 minutes, stirring twice during cooking.
Prepare the garnishes now.
For the tortilla strips: Cut the corn tortillas into thin ribbons. Heat the oil over medium-high heat. Fry one handful at a time in the oil until the strips are crispy and golden brown. Remove to a plate lined with paper towels to drain and salt well. Repeat with the remaining tortilla strips.
Remove the lid and stir well. Stir in the cornstarch slurry, whisking well. If the mixture is not boiling let the soup return to a boil, so that it may thicken with the slurry.
Finish with the juice of a lime and season to taste.
Serve in individual bowls topped with the fried tortilla strips, and any additional garnishes of your choosing.
Notes
Mexican oregano is a citrusy herb made popular in Southwestern cooking. Do not substitute with regular oregano as they are very different! If you can't find mexican oregano, purchase on amazon or leave it out.
Mexene and Gebhardt's are classic Texas chili powders founded in over 100 years of Texas history. I only use these distinct chili powders and you should look for them next time you purchase chili powder! They are fantastic!
Nutrition Information:
Yield:
4
Serving Size:
1
Amount Per Serving:
Calories:

2957
Total Fat:

173g
Saturated Fat:

53g
Cholesterol:

345mg
Sodium:

10135mg
Carbohydrates:

225g
Sugar:

46g
Protein:

137g