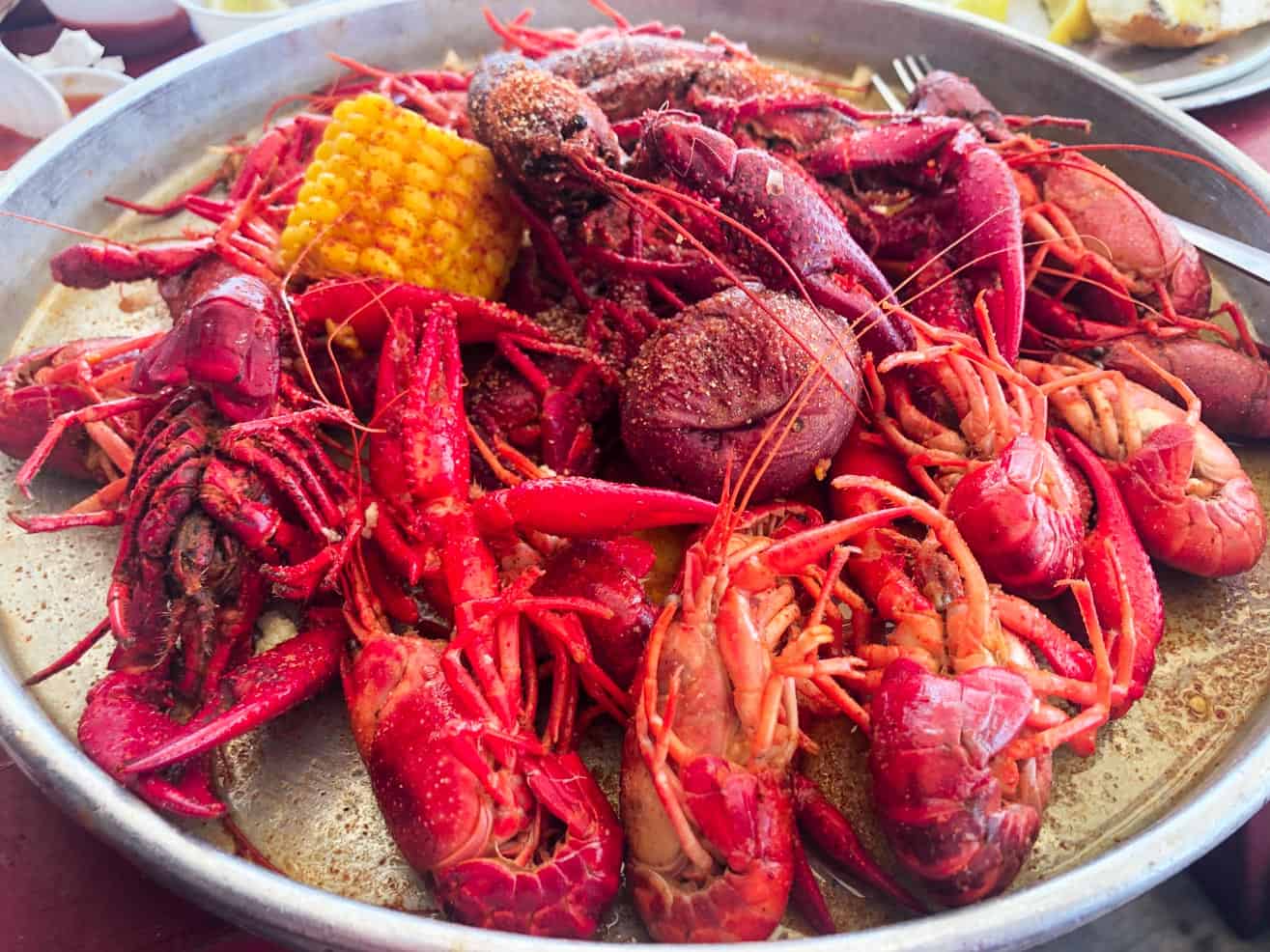 You might have noticed that crawfish are back in season! It's hard not to notice with every bar and shrimp shack in town throwing their own crawfish boils. Today we're going to learn how to throw a 60 lb. crawfish boil right in our own backyard with the help of my Cajun neighbors, Sequoia and Clayton!
60 lbs. is a party for 15-25 adults, so it's the perfect size backyard party.
Watch the "how to" video of our crawfish boil using Sequoia's famous, Spicy Louisiana Crawfish Boil Recipe, which can boil up to 60lbs. of crawfish.
Then, I'll take you through the steps below—
First off we're going to need some hardware. We'll be using a 15 gallon pot which can hold our recipe for the boiling brew, plus 20 lbs. of crawfish. These big ole' pots have a steamer pan that looks like this (below), which you'll need for draining out the crawfish in batches while keeping your crawfish and shrimp boil liquid in the pot.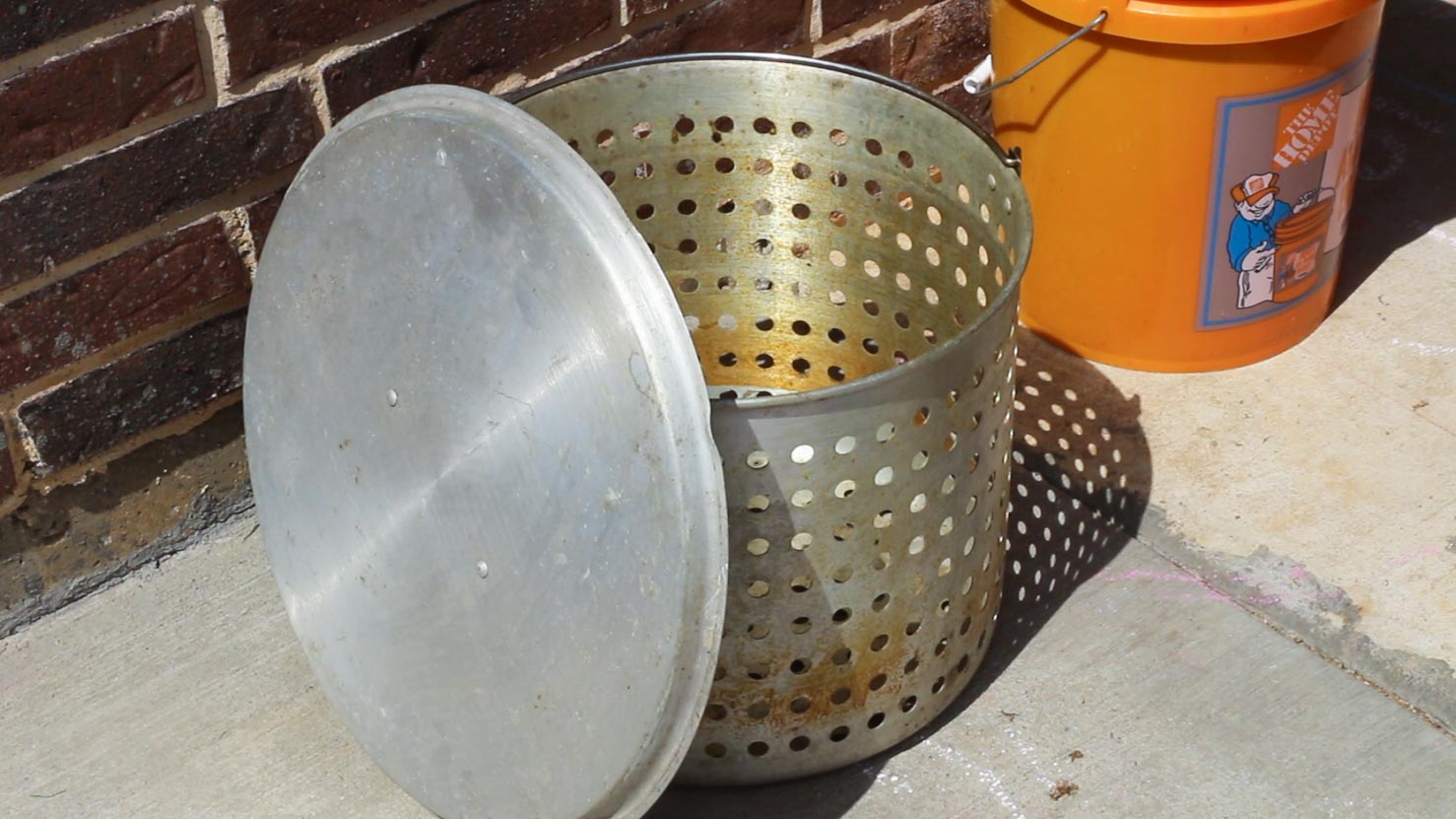 Here is some links to the gear we used—
Our big black tub is a 75 gallon water trough from tractor supply.
GET THE POT HERE —- https://amzn.to/2PIVgyb
GET THE BUTANE COOKER HERE – https://amzn.to/2GVOnXt
GET THE LARGE PADDLE TO STIR – https://amzn.to/2V8b3fT
We ordered our crawfish online by googling crawfish sales in our area. We are in North Texas so we used Bayou Boils which you can find HERE.
The Night Before the Crawfish and Shrimp Boil Party
We purchased 2 30lb. bags which were picked up the night before and the crawfish were kept in multiple igloo coolers on ice. This makes the crawfish go dormant and keeps them fresh.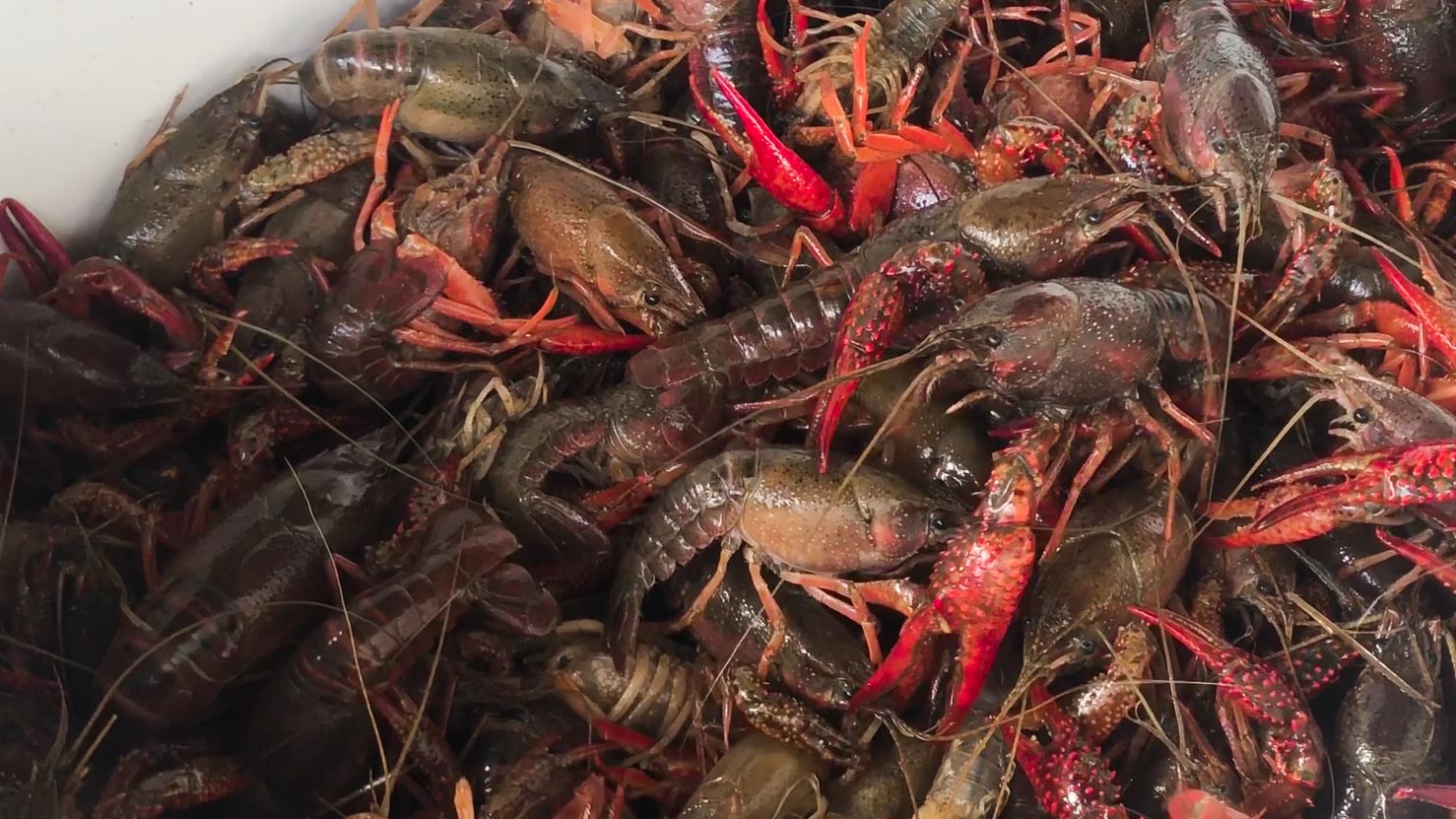 Cleaning the Crawfish:
I arrived early and the guys were just getting started washing the crawfish. About 20 lbs at a time are transferred to a large bin and washed with the water hose on spray mode. You cannot submerge the crawfish or they will drown. Just wash and drain as shown in the video. Keep repeating this until the crawfish water runs clear. They are covered in mud so do not skip this step.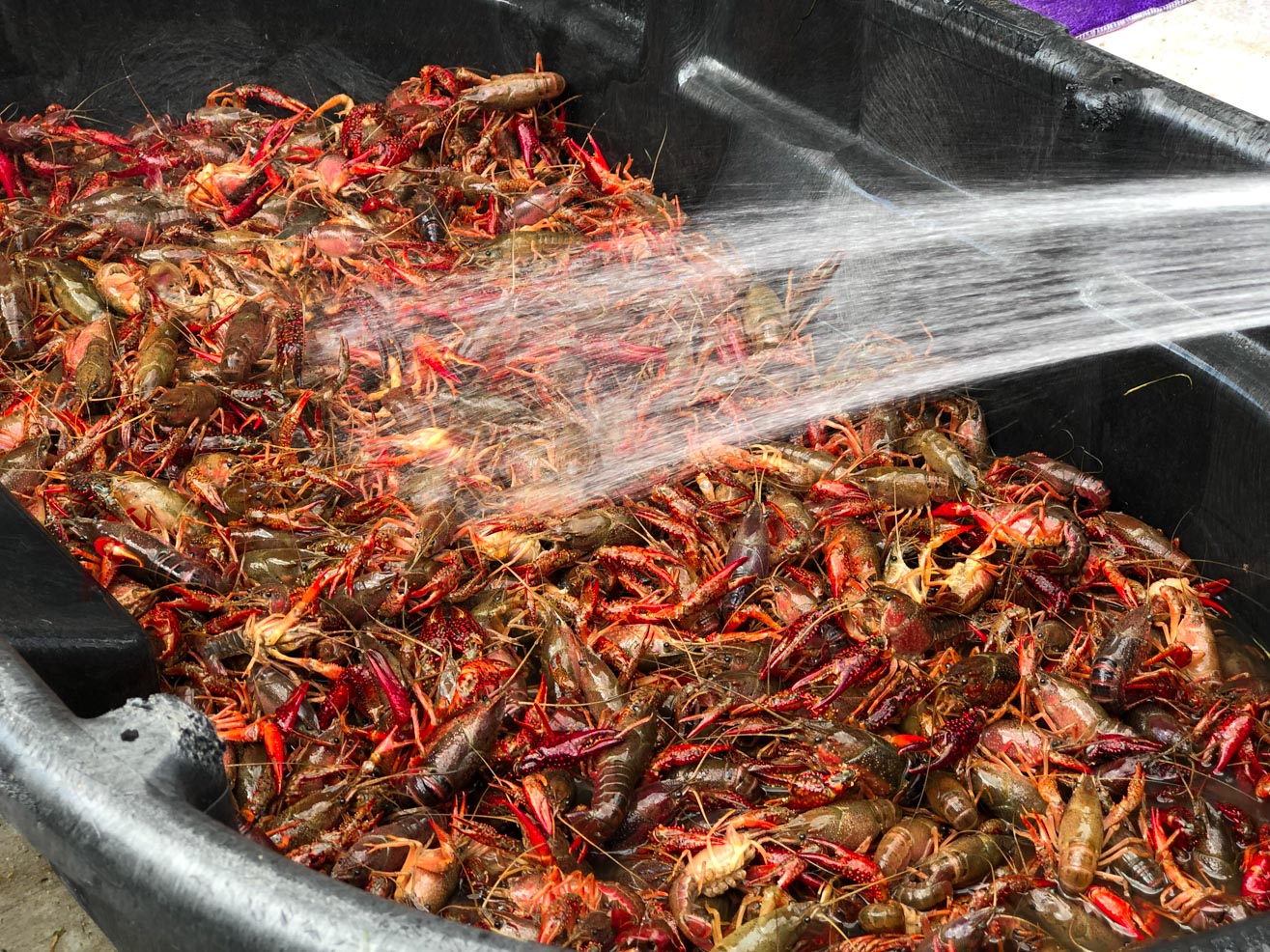 And drain…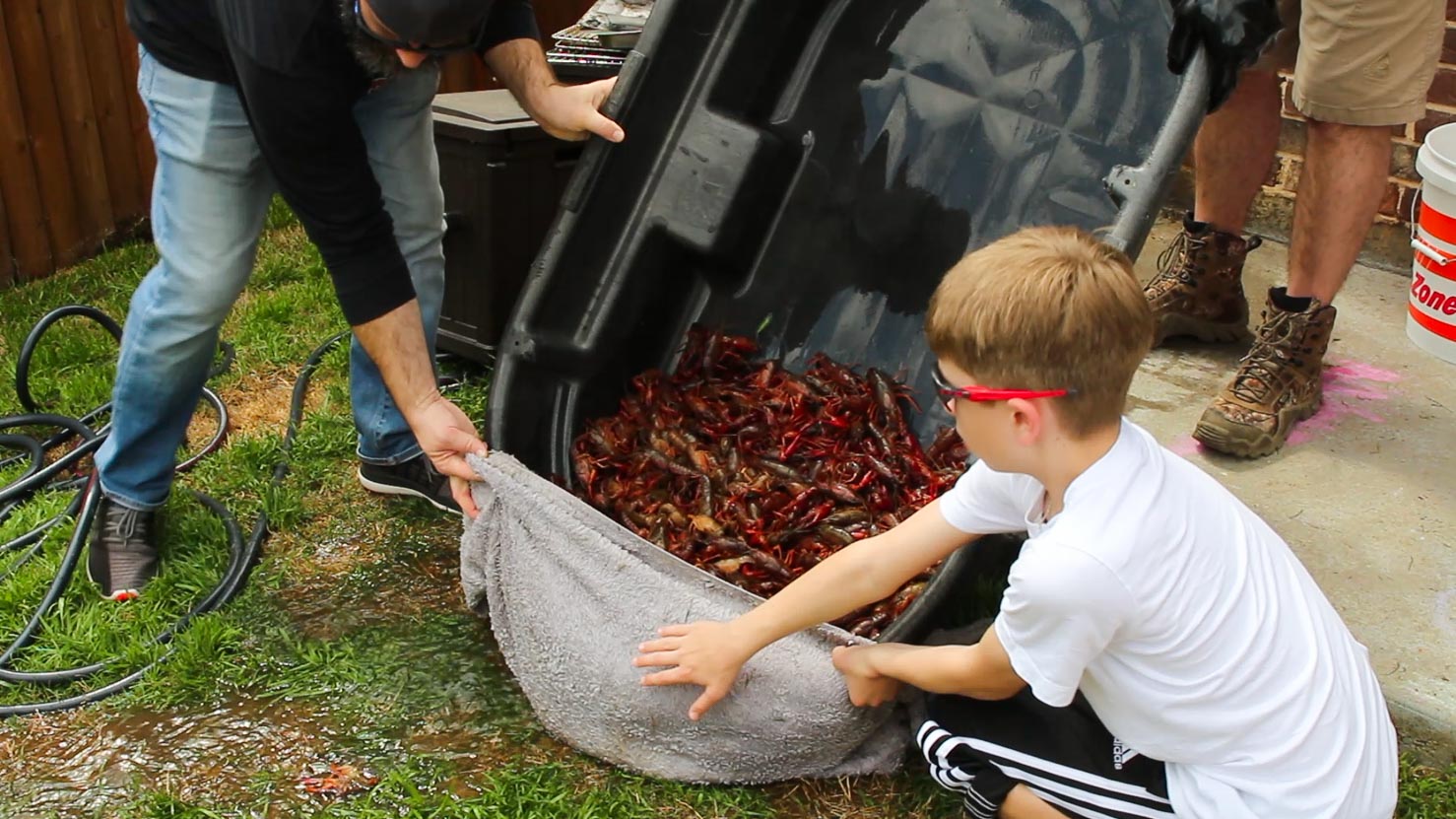 Spicy Louisiana Crawfish Boil Recipe:
For the brew, we're using all Zatarain's spice blends, which make THE BEST crawfish boil seasoning brew!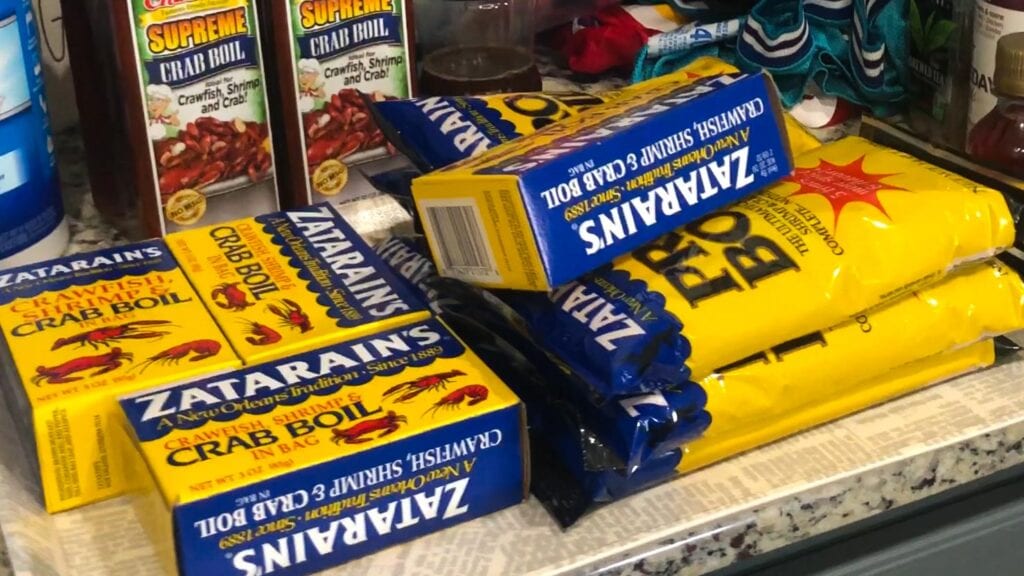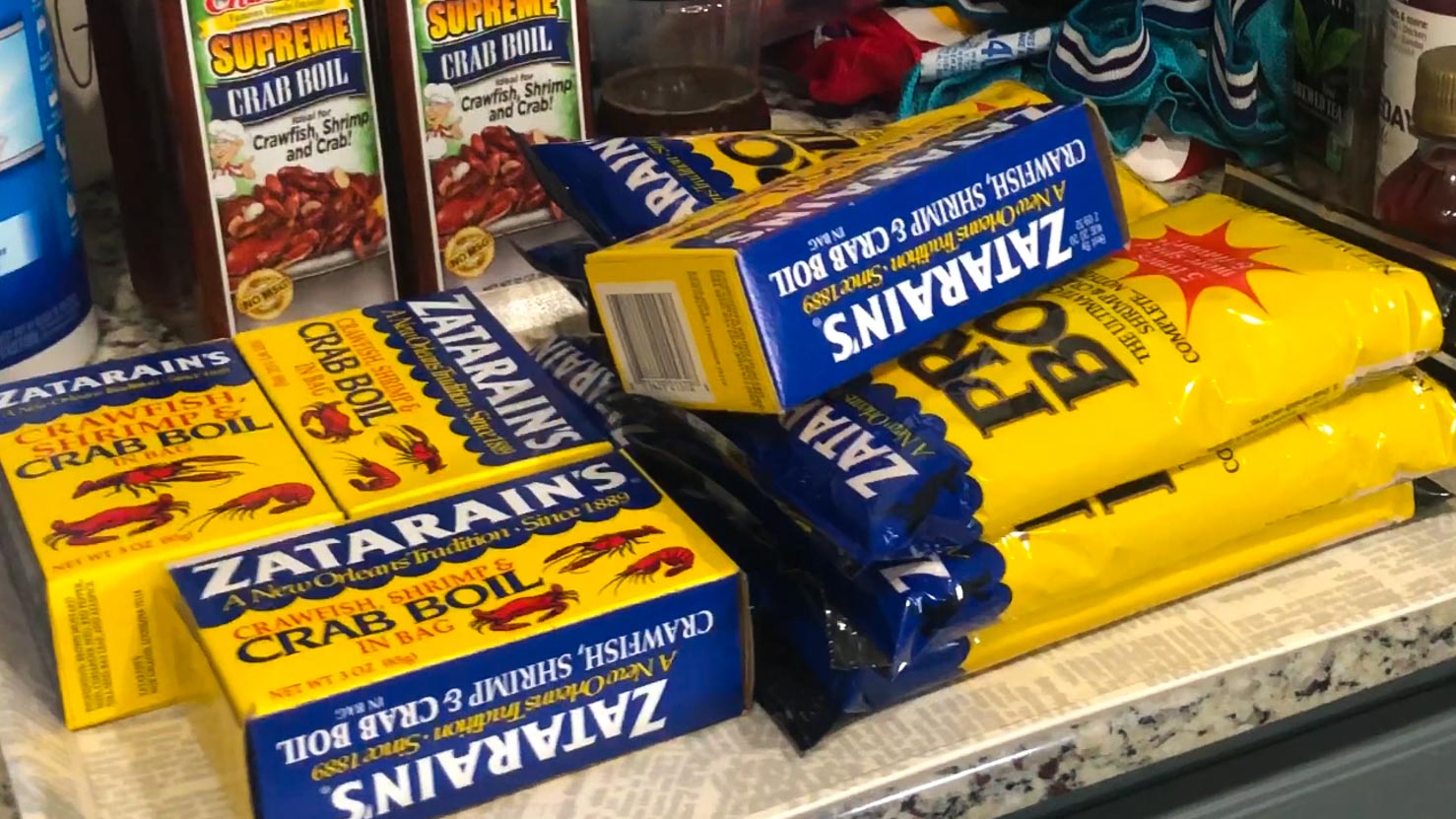 We started with 8 gallons of water and started adding everything into the pot and letting it start to simmer.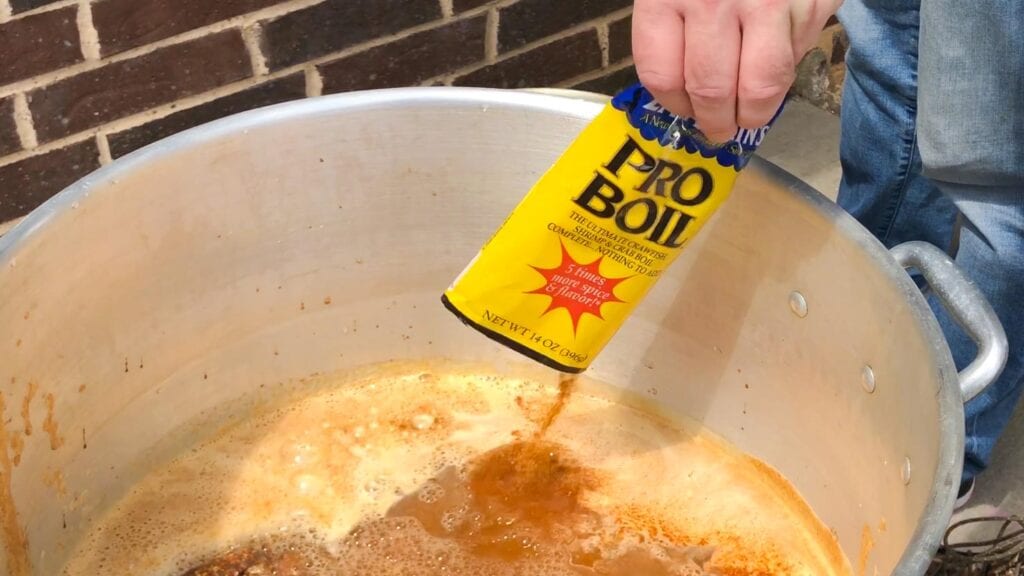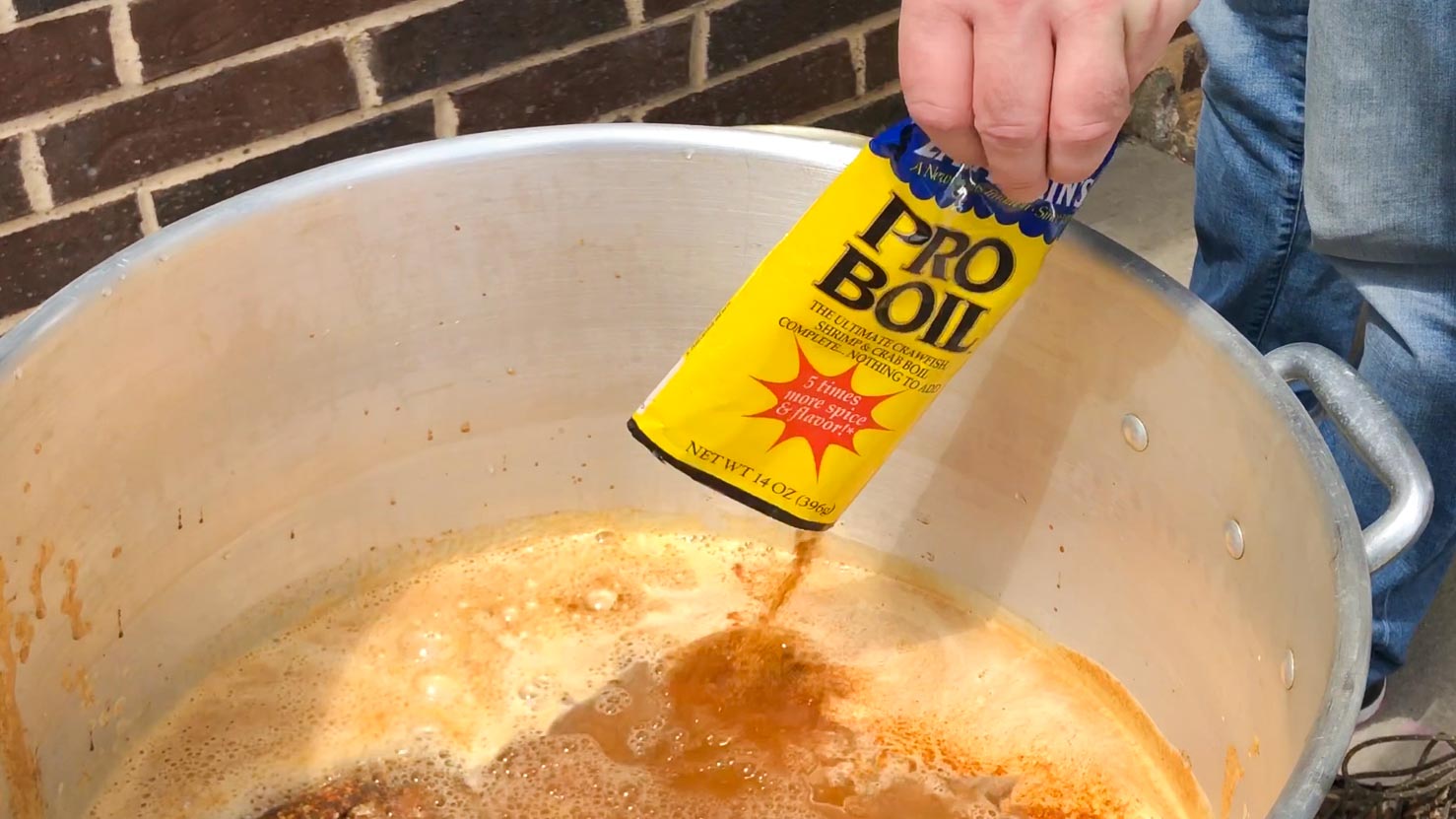 Mo Spices….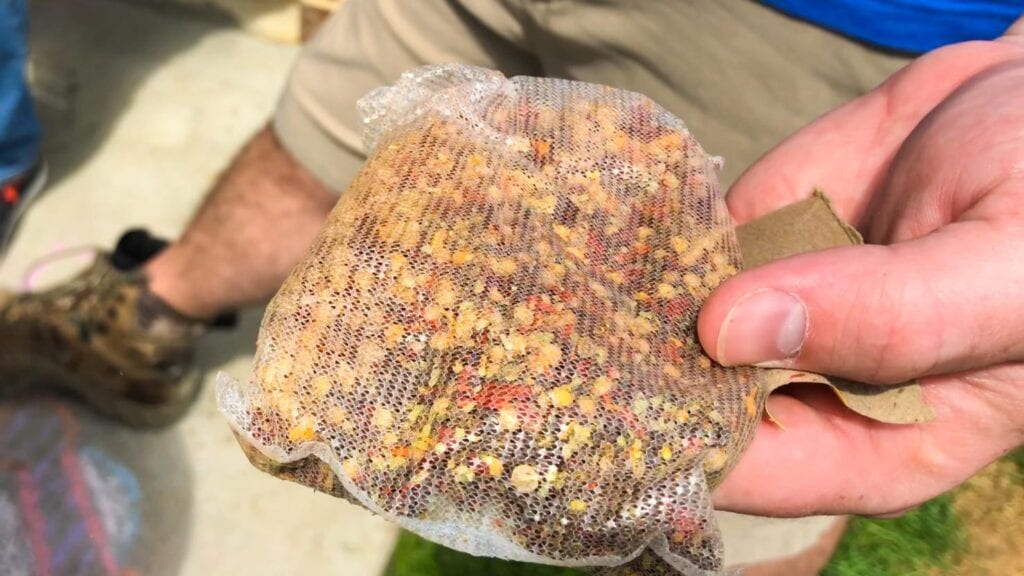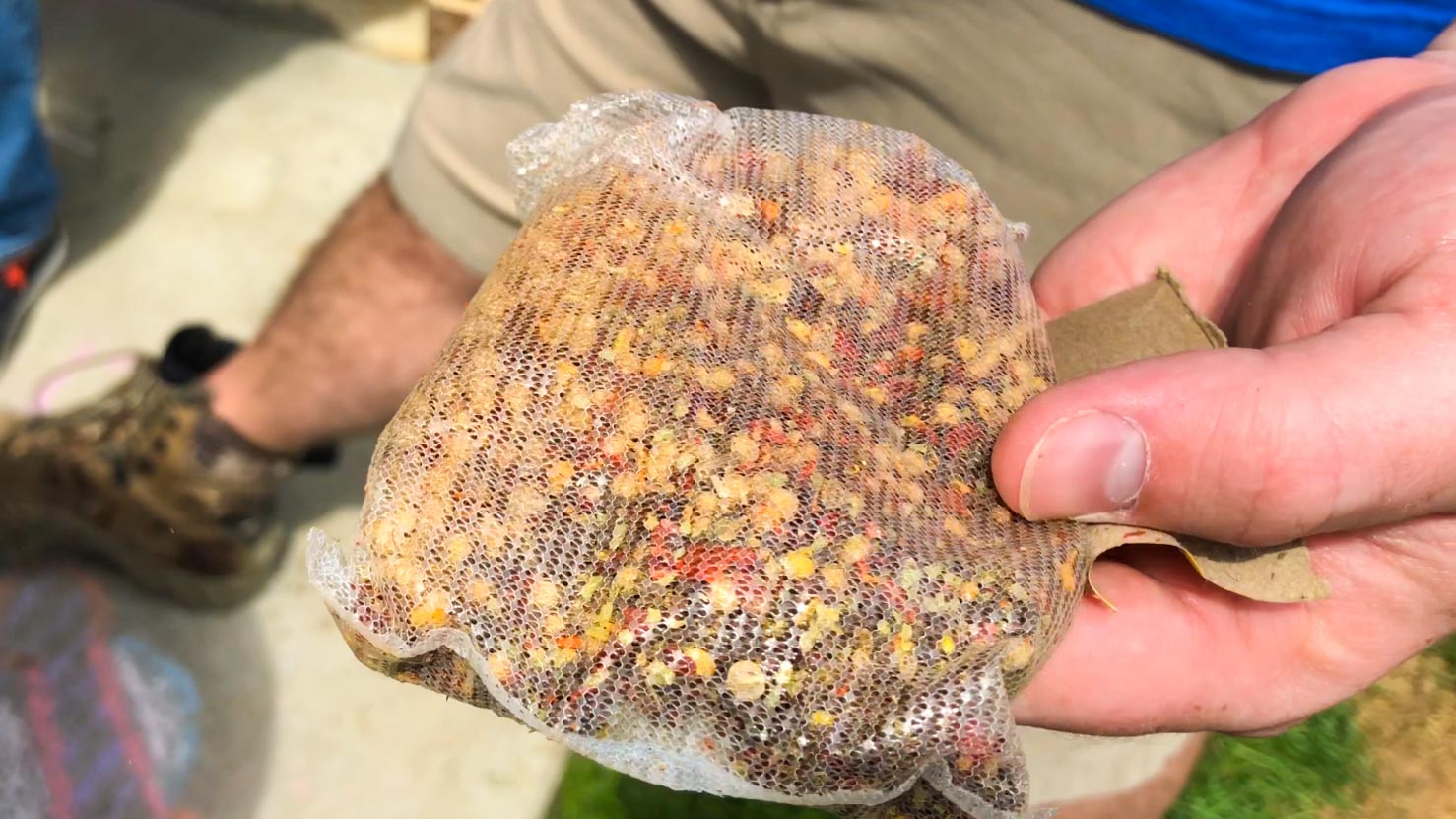 And last we added all of the squeezed citrus…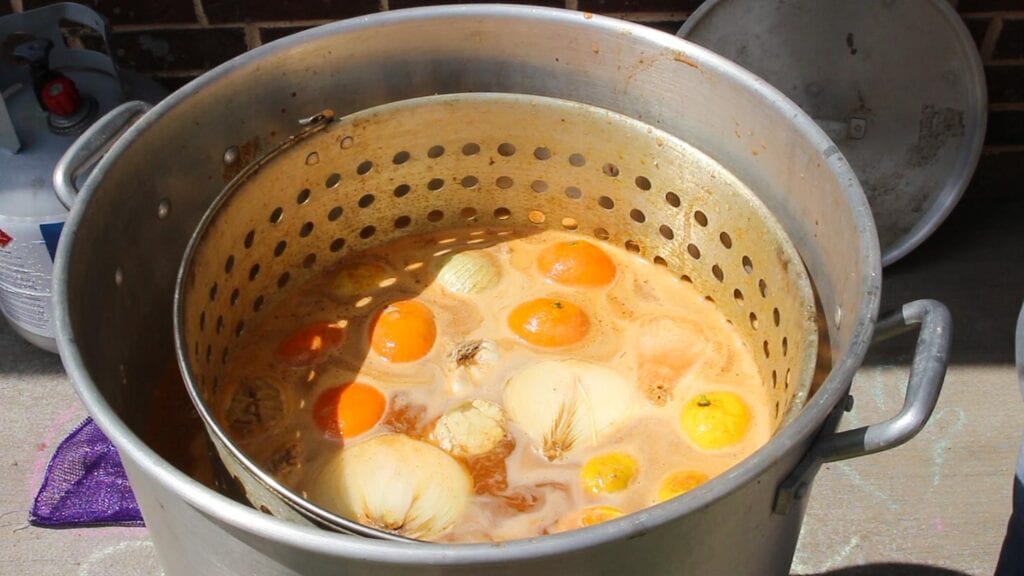 Turn on the cooker and heat until a rolling boil.
Add the crawfish in at about 20 lbs. at a time, along with the veggies that go in each batch. (See the recipe below)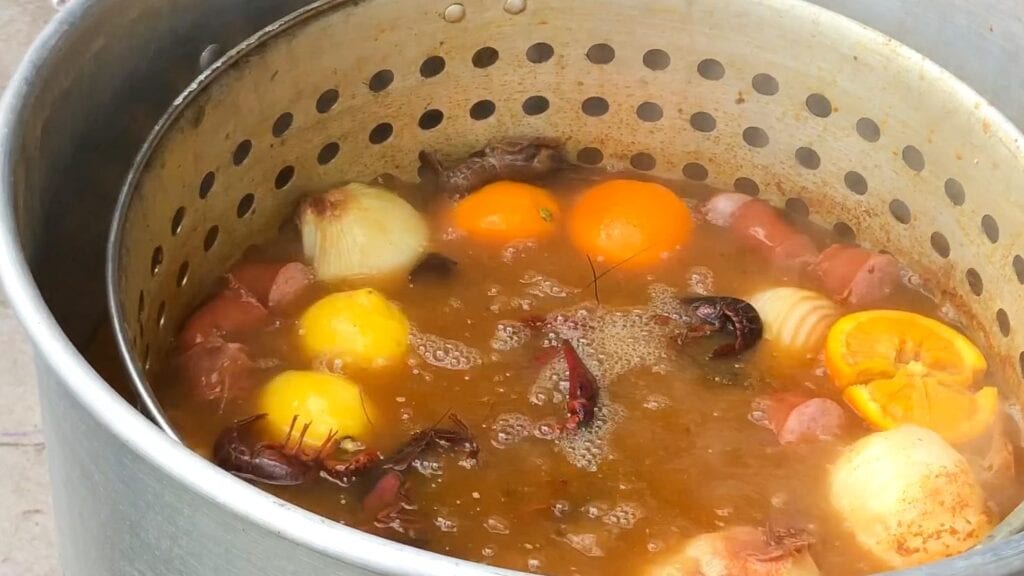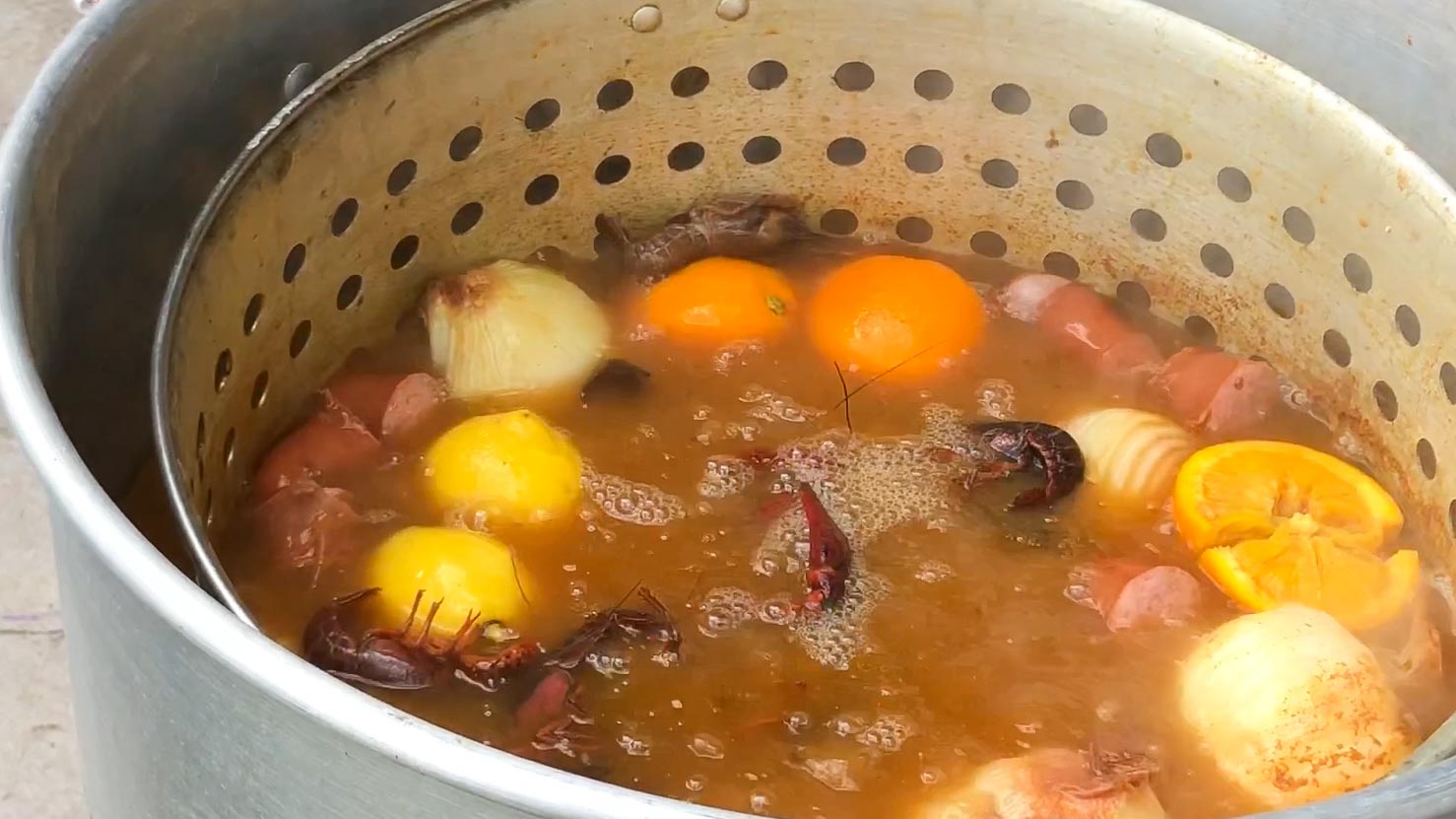 Boil 5 min, then place on the lid and simmer 20 min. Strain the boiled crawfish by lifting up on the simmer basket and pulling them up gently. It's easiest to serve directly on plastic tablecloths without plates!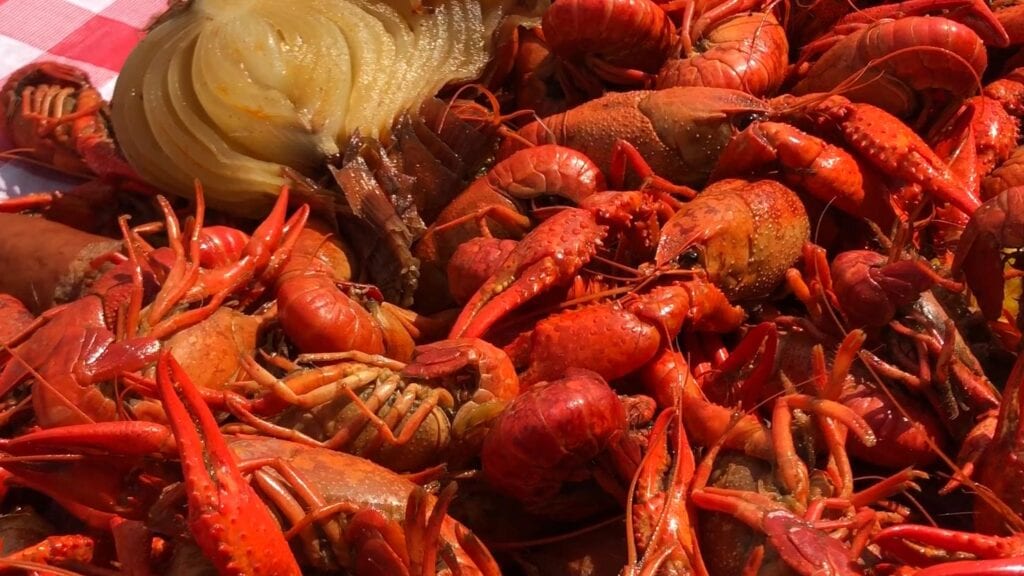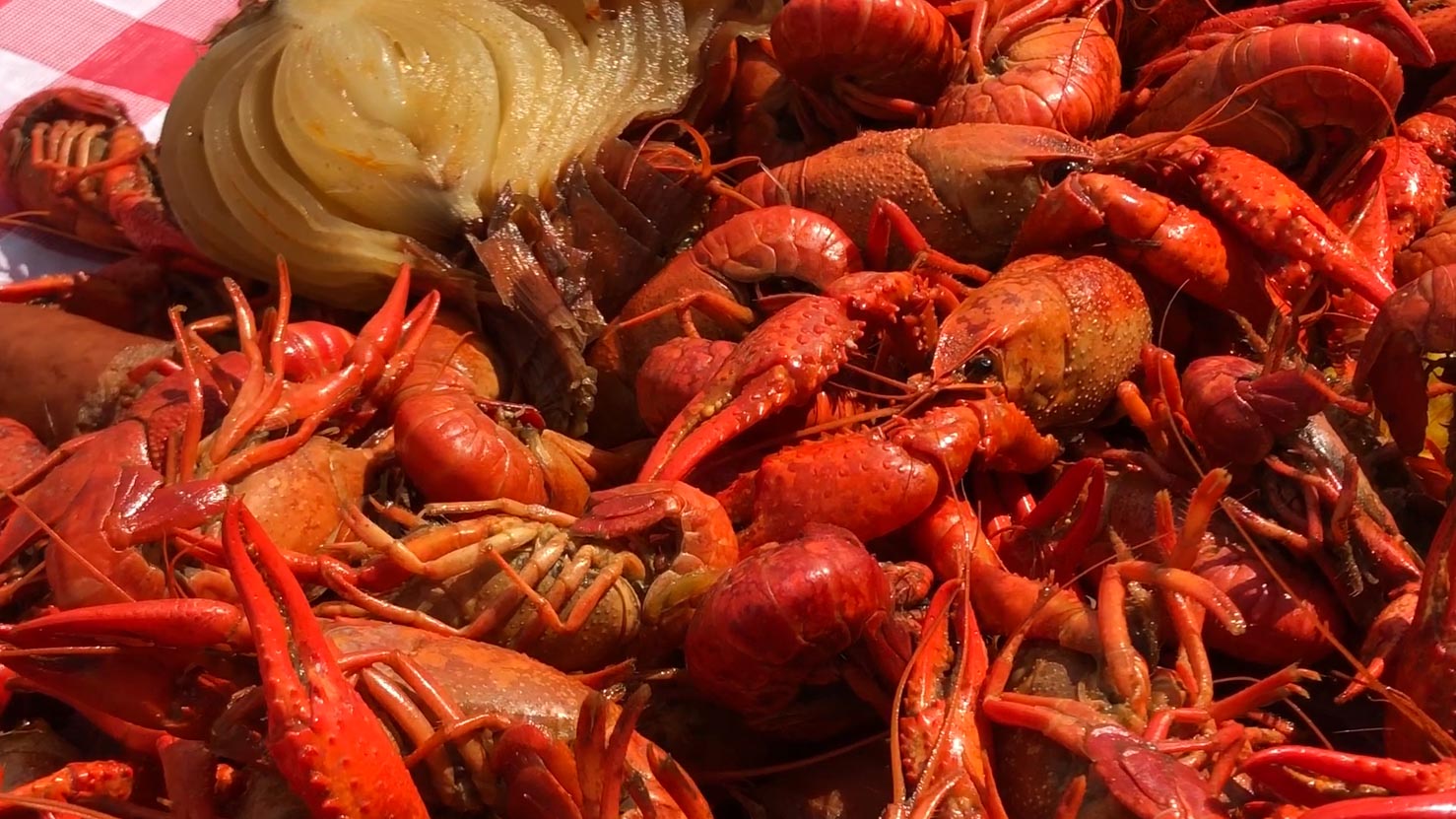 But if you like to serve guests on individual trays that would be cool too!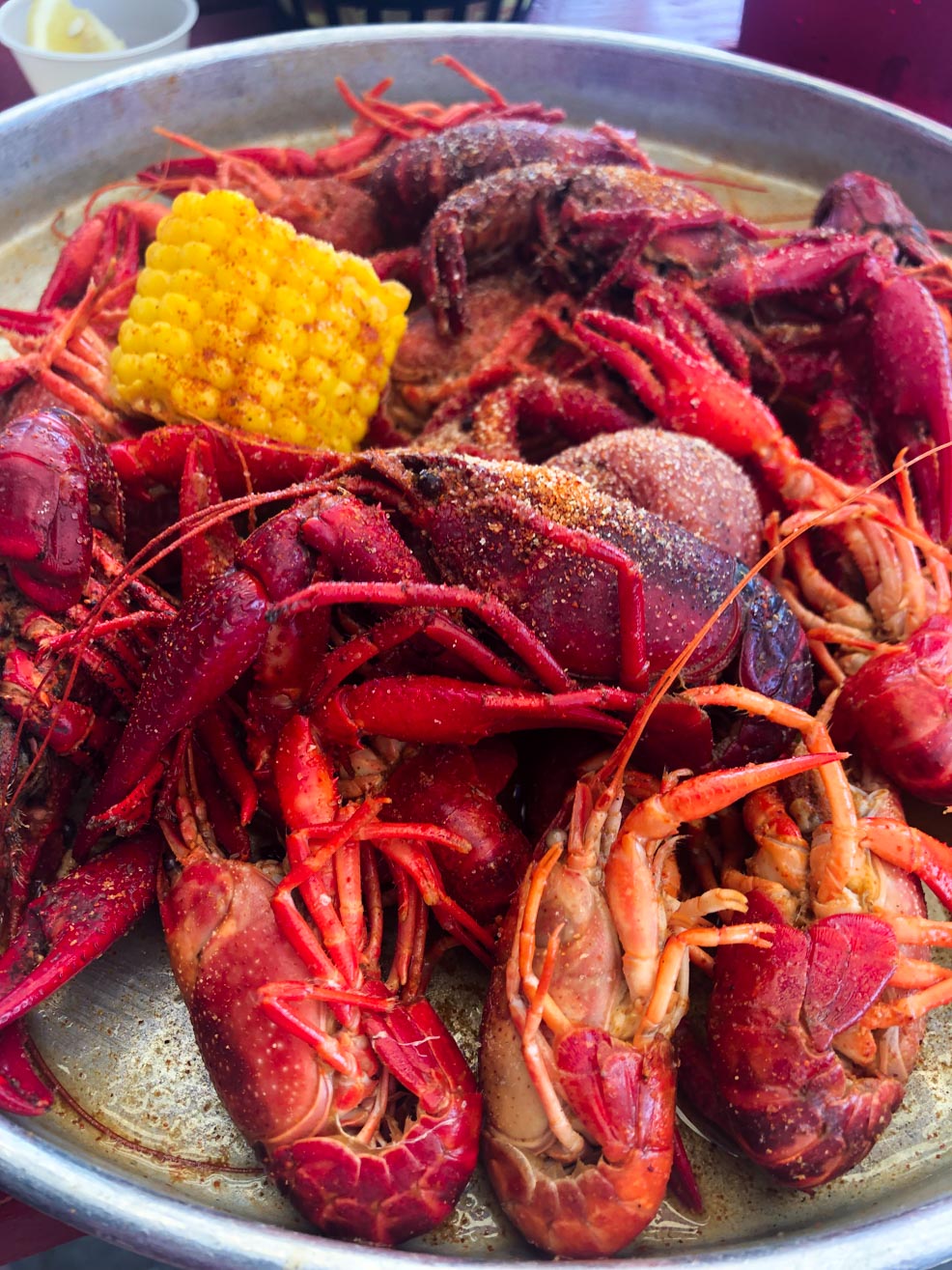 And That Is How To Throw A Crawfish Boil – Complete Party Plans & Recipes for a 60lb. Crawfish Boil
If you really have your own backyard crawfish boil we would love to see your pics!
Post a photo and tag us on Instagram @UrbanCowgirl! 🙂
Yield:

Serves a large crowd
Spicy Crawfish Boil Recipe - 60lb. crawfish boil
Total Time:
1 hour
40 minutes
Here is a huge batch authentic crawfish boil that will serve the whole neighborhood! 3 20 pound bags serve 30 adults easily, and this crawfish boil can last for 3 rounds taking 3-5 hours, or as long as you wish.
Ingredients
60lb. crawfish (2 30 lb. bags)
15-gallon outdoor cooker kit - butane powered outdoor stove, and 15 lb pot. (Also sold as a turkey fryer)
6 oranges
6 lemons
6 heads garlic
6 white onions
6 small bags of red potatoes
3 large containers of whole mushrooms
24 half ears of corn
4-6 lbs. assorted sausage, see note below
For the boiling brew:
8 gallons of water
3 16 oz. bags of powdered crawfish boil (Zatarain's or Louisiana Brand preferred)
3 4 oz. bottles of crab boil concentrate (Zatarain's or Louisiana Brand preferred)
1 large bottle Louisiana Hot Sauce
1/4 c. cayenne
Instructions
This boil is made first and reused for every 20 lbs of crawfish boiled...
Part 1 - 20 lbs crawfish, strain from the simmering pot and serve
Part 2 - 20 lbs. crawfish, strain from the simmering pot and serve
Part 3 - 20 lbs. crawfish, strain from the simmering pot and serve
For the Boil:
Fill pot with water. Add 3 bags of powdered crawfish boil and 3 bottles of crab boil concentrate, 1 large bottle Lousianna Hot Sauce, add 1/4 c. cayenne. Add fresh citrus juices.*** Every batch will get a little bit spicier, so let guests know.
For every 20 lb. round of crawfish- Add 2 bags of red potatoes to the pot because they need the longest cooking time. Add 2 garlic heads whole, and 2 onions. Next, add the crawfish. Stir, and bring to a boil.
Let boil 5 minutes. Turn off the heat. Add 1 package of mushrooms and 1/3 of the corn. Simmer for 20 minutes. Drain, Dump on table. Repeat with each batch, totaling 3 batches.
NOTE: Assorted sausage can be used as well and added in with the veggies, or grilled on the grill if you have that going as well. We used andouille, hatch chile pepper sausage, and mild sausage for the kids. Cut into 3-inch chunks and boil along with the crawfish if desired.
Nutrition Information:
Yield:
120
Serving Size:
1
Amount Per Serving:
Calories:

497
Total Fat:

28g
Saturated Fat:

9g
Trans Fat:

0g
Unsaturated Fat:

15g
Cholesterol:

330mg
Sodium:

912mg
Carbohydrates:

8g
Fiber:

1g
Sugar:

3g
Protein:

50g
These nutritional values are an estimate only and provided as a courtesy. Different brands of ingredients may result in different calorie counts, and the software does not account for these differences. Consult with your dietician or doctor for precise nutritional values.