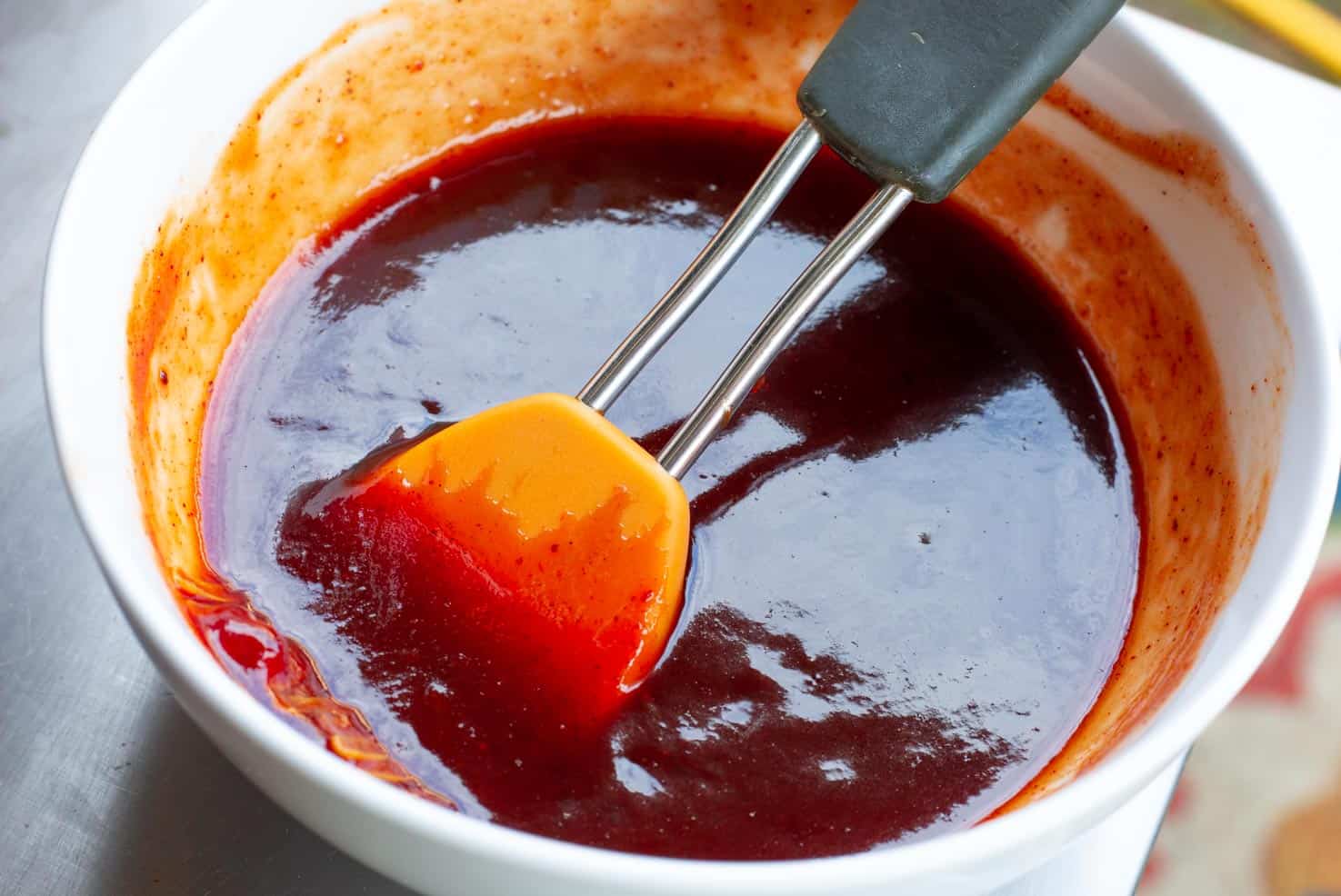 (Links are affiliate links to products we think are helpful and we may receive a small commission, at no cost to you, if purchased.)
This is THE EASIEST Strawberry Barbecue Sauce and it tastes amazing on smoked chicken, wings, and your favorite grilled recipes. The whole thing comes together in about 3 minutes and can add a delicious summer twist to prepared barbecue sauces.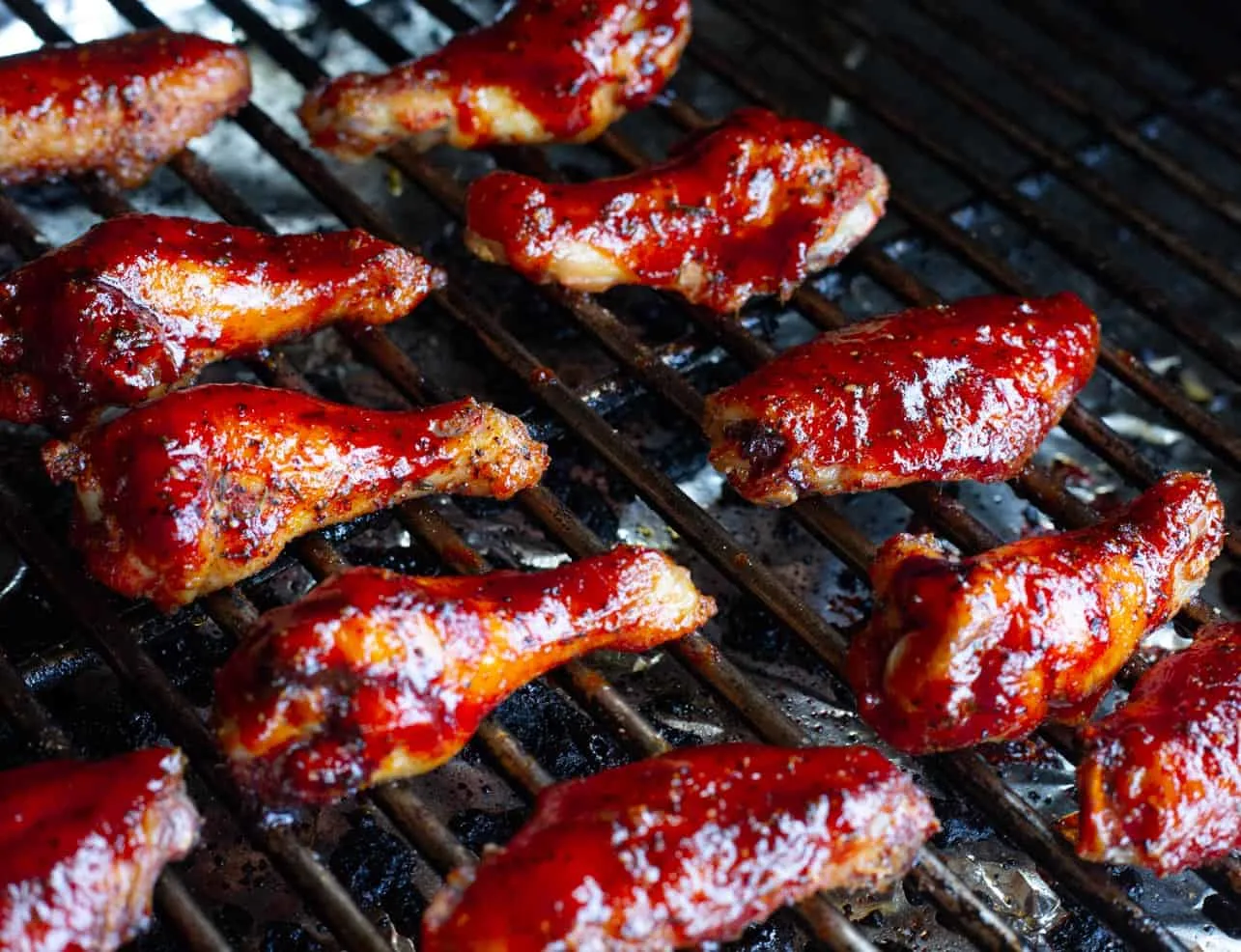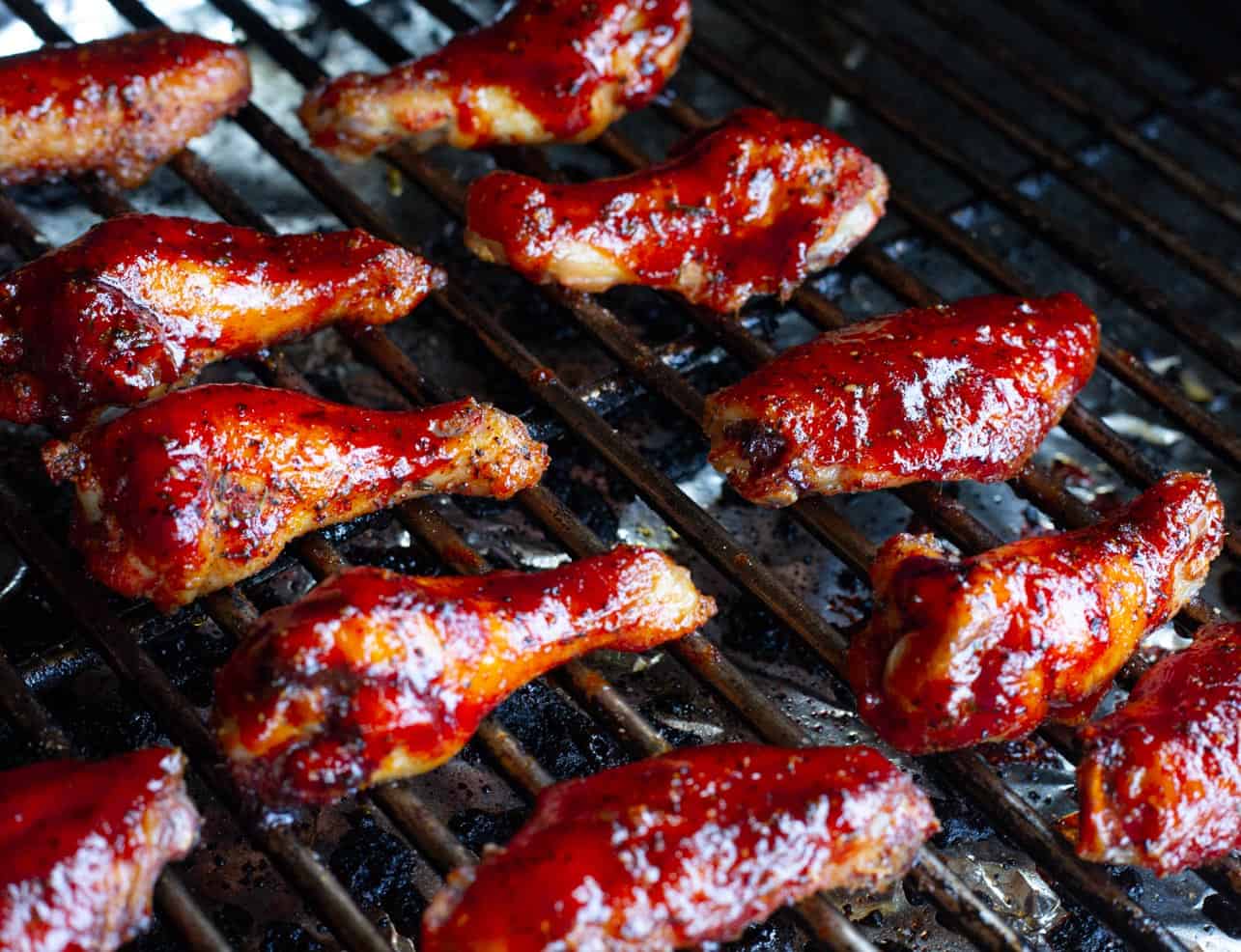 We make the sauce to coat our Smoked Strawberry Barbecue Wings, which you can find detailed instructions for here.
I enjoy making homemade barbecue sauce and we have several recipes on the blog, but sometimes it's just easier to buy a bottle.
Our favorite store-bought barbecue sauce is a local Texas favorite called Stubb's, made in Austin, Texas. This is available throughout the southwest or can be purchased on Amazon right here. They have many versions but I prefer "sweet heat' or "original" for this recipe.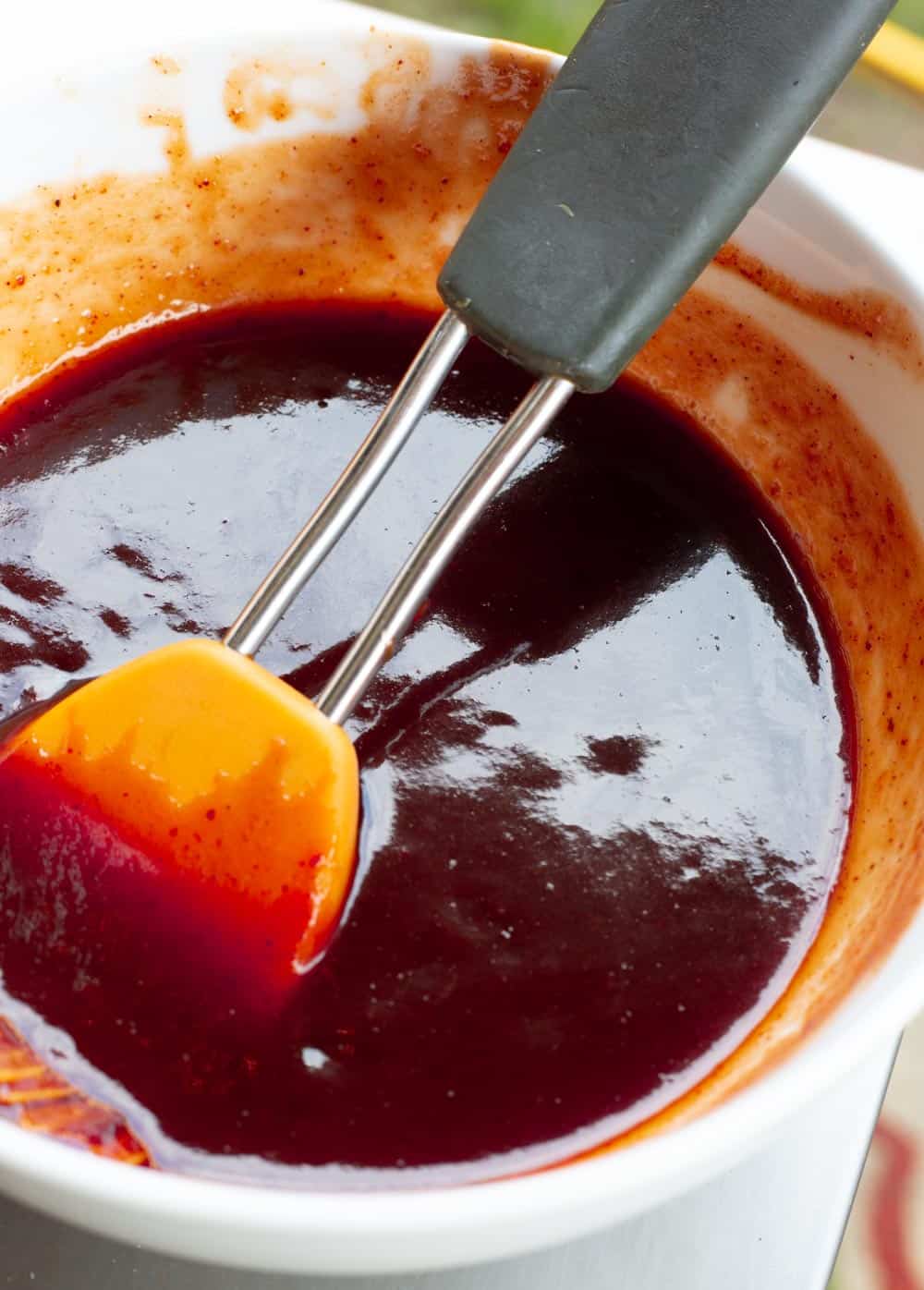 For the strawberry jam, any jar will work! I combine the jam and barbecue sauce in a bowl and whisk well. If the jam has been refrigerated it might require 30 sec in the microwave to smooth it out and melt it in the barbecue sauce.
Season to taste with a little garlic powder and salt and you are ready to go!
If you are interested in homemade barbecue sauces check out these popular recipes..
Dr. Pepper Barbecue Sauce Recipe
Cherry Vanilla Bourbon Barbecue Ribs (sauce recipe included)
Yield:

3/4 c.
Easy Strawberry Barbecue Sauce
This easy strawberry barbecue sauce comes together in under 3 minutes and tastes great on smoked meats like chicken wings and turkey legs.
Ingredients
¼ c. Strawberry Jam
1/3 c. Stubb's Barbecue Sauce
½ t. garlic powder
½ t. kosher salt
Instructions
In a bowl, combine all the ingredients with a small whisk.
If you need to gently microwave the sauce to get the jam to incorporate into
the sauce, microwave 30 seconds. Whisk well. Use on chicken breasts, chicken
wings, smoked chicken, etc.
Notes
This recipe can be doubled or tripled as needed.