If you've grown up with the typical southern tomato-based BBQ sauce recipe, you might be looking for a new kind of sauce experience. Our Carolina Gold Sauce combines simple ingredients to make a high quality dipping, or basting sauce, with a little bit of heat and a punch of flavor.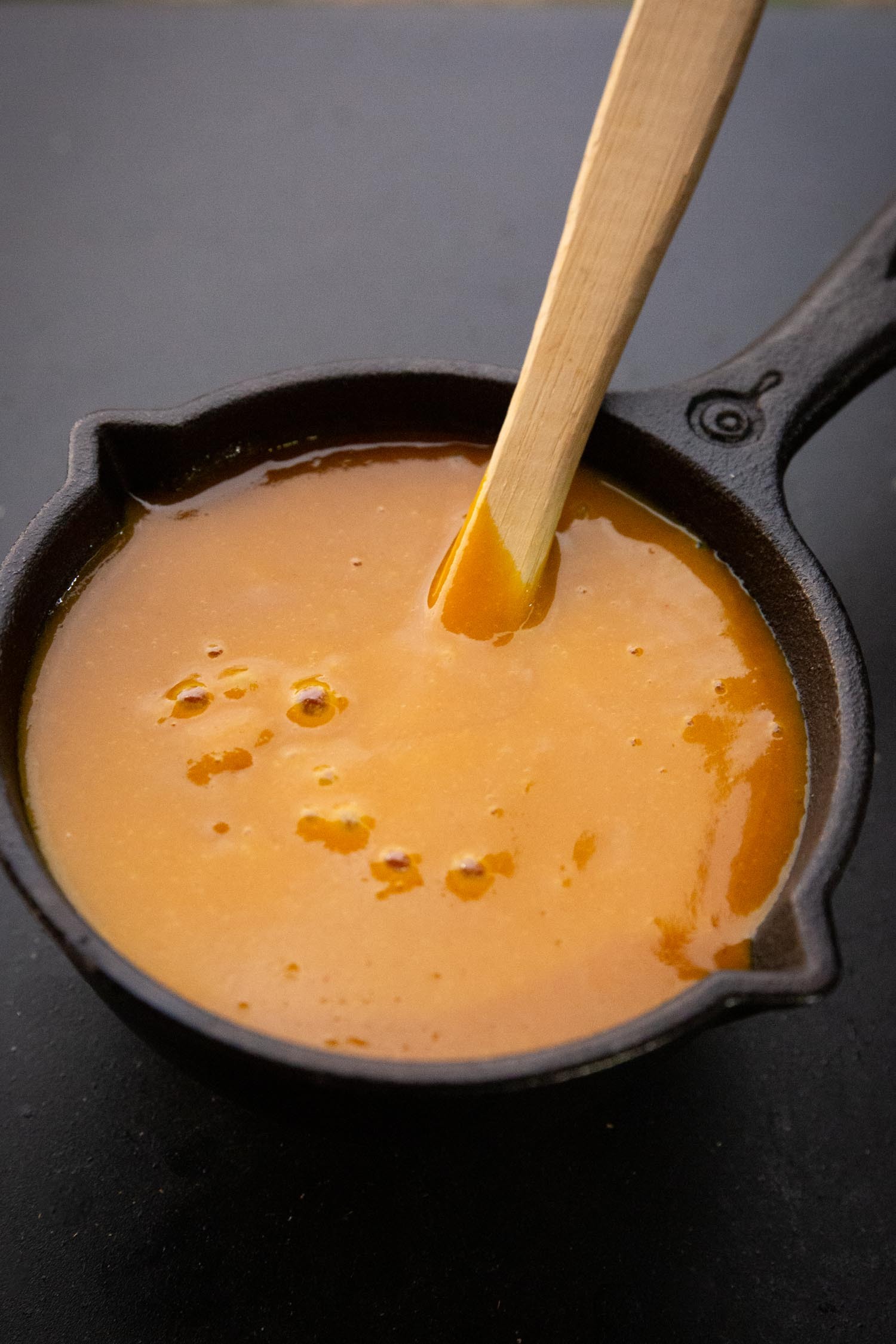 After your first taste of South Carolina Gold BBQ Sauce, it is sure to become your favorite primary ingredient for any of your barbecue recipes.
The Origins of the Best Carolina BBQ Sauce
Your soon-to-be-favorite Carolina gold barbecue sauce recipe was brought to South Carolina by German immigrants who settled in America.
This tasty sauce traded the traditional tomato paste or ketchup-based sauce for a mustard base, which is the primary condiment in German cuisine. As a result, this easy recipe quickly became a local-favorite way of making a unique sauce. Today, you can find Carolina Mustard Barbecue Sauce in many BBQ restaurants or BBQ joints that are in the know.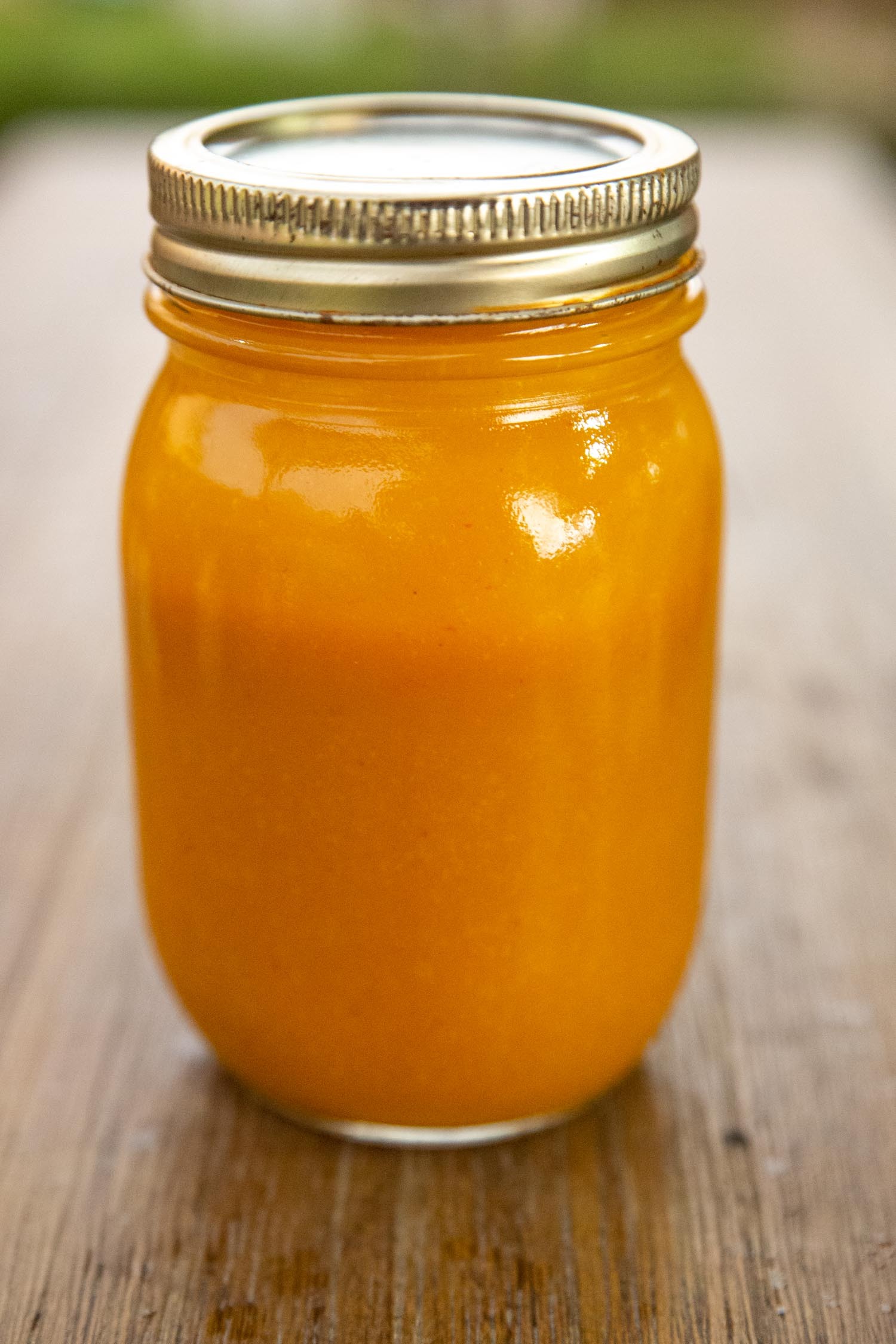 However, our goal is to get you making your own sauce that can rival any other Carolina Gold BBQ Sauce recipe. To tell the truth, this is going to quickly become one of your favorite things! Let's get started on this delicious sauce recipe.
How To Make Carolina Gold Barbecue Sauce
The method couldn't be easier and only takes a few minutes to come together. Gather all of the barbecue sauce ingredients.
Place everything into a medium saucepan and whisk all the ingredients together over medium heat. It comes together very quickly, 3-4 minutes max. Taste for seasoning. Enjoy!
What meat does Carolina Gold Sauce go on?
This sweet and tangy barbecue sauce is reminiscent of honey mustard, so it goes well with chicken and pork dishes, as well as turkey, smoked sausage, and barbecue sandwiches. While it wouldn't traditionally be paired with beef brisket, it certainly wouldn't clash in flavor.
Carolina Gold Sauce goes great with these recipes…
Have questions? Need help? Have an addition or a suggestion to a recipe? Drop me a comment below!
If you make this recipe, I would LOVE to see it!
Tag me on Instagram @UrbanCowgirl and use #UrbanCowgirl to be featured. 🙂
Follow us on Social Media using the links below!!
Yield:

2 cups
Best Carolina Gold Sauce Recipe
A welcome change from the traditional tomato-based BBQ sauce, our Carolina Gold Sauce is sure to become your new go-to BBQ sauce. This mustard-based delicious sauce recipe is perfect for adding a slight sweetness to your favorite pulled pork or pork chop recipes!
Ingredients
1 ½ c. classic yellow mustard sauce
¼ c. apple cider vinegar
1 T. tomato paste
½ c. cane sugar
¼ c. honey
1 t. Worcestershire sauce
½ t. Tabasco pepper sauce
½ t. dry mustard powder
1 t. onion powder
1 t. garlic powder
½ t. black pepper
¼ t. salt
Instructions
Place everything into a medium saucepan and whisk all the ingredients
together over medium heat. (It comes together very quickly, 3-4 minutes
max)
Taste for seasoning.
Notes
To kick this up a little bit, try adding in ½ container of Pharaoh's gold luster dust available on Amazon. If using, simply whisk in luster dust with other ingredients to prepare 14k sauce! Pour this sauce over chicken wings, and you've got yourself 14k gold chicken wings!
Nutrition Information:
Yield:
15
Serving Size:
1
Amount Per Serving:
Calories:

66
Total Fat:

1g
Saturated Fat:

0g
Trans Fat:

0g
Unsaturated Fat:

1g
Cholesterol:

0mg
Sodium:

365mg
Carbohydrates:

14g
Fiber:

1g
Sugar:

12g
Protein:

1g
This nutritional information is provided as a courtesy as an estimate only. Consult with a dietician for precise estimates. This website makes no claims that the nutritional values listed are accurate.