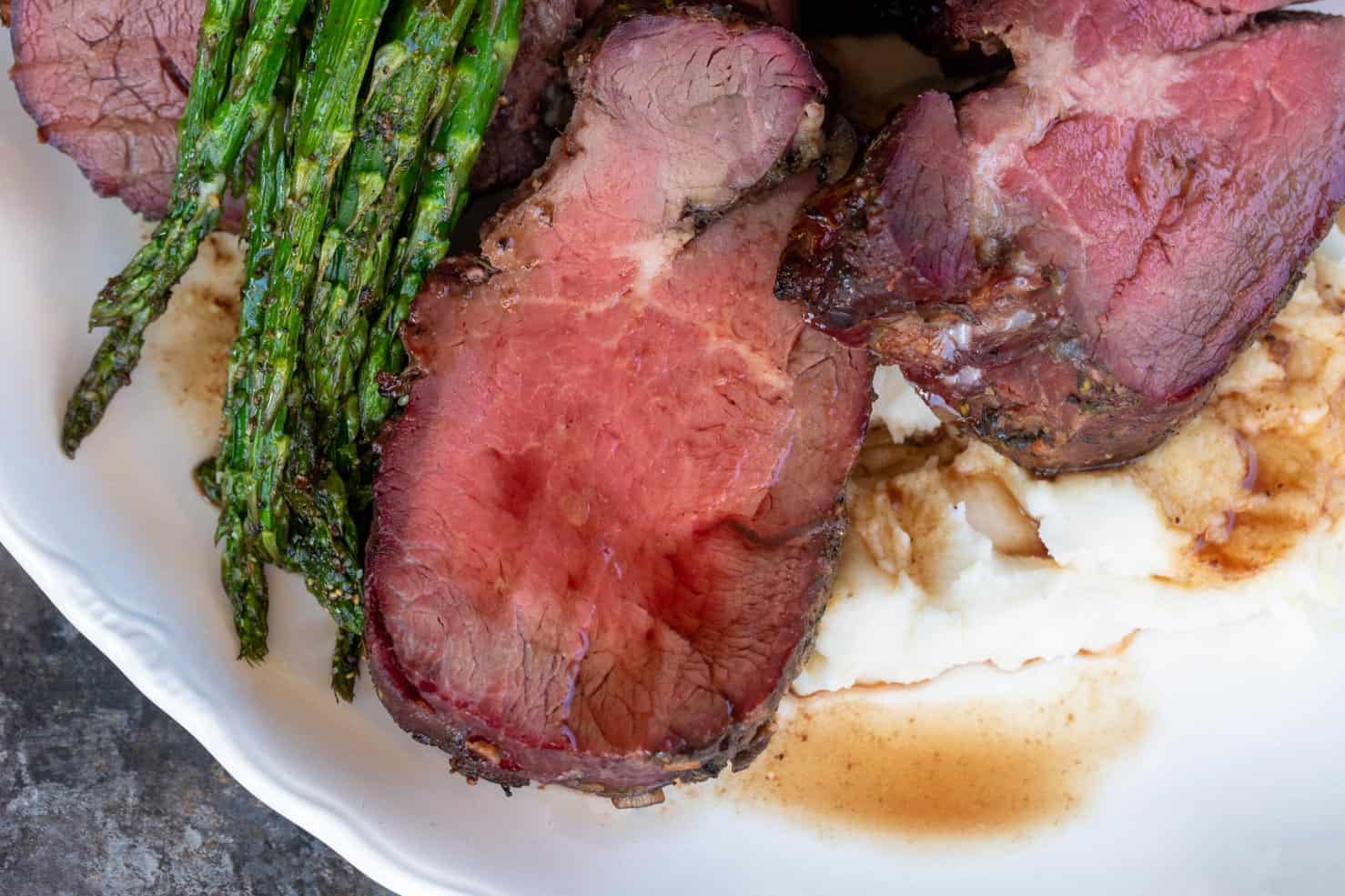 The holidays are right around the corner and I'm delighted to finally be sharing my recipe for Smoked Beef Tenderloin in Maple Shallot Marinade, which I created for Horseshoe Bay Food & Wine Festival!!
I gave up on making the same boring holiday recipes every year when it was my turn to start hosting the family for Thanksgiving and Christmas. Rejoice!!
This was one of the first holiday-inspired creations we made on our RecTeq Smoker, (which you can see more about here on our Youtube channel).
***If you don't have a smoker, don't worry, I'll give you some tips on how you can still pull off this recipe with a charcoal grill below.
(I'm obsessed with my smoker but you can use ANY barbecue smoker or even a charcoal grill for this recipe.)
At the Texas Food & Wine Festival VIP dinner, this recipe was paired with a coconut milk and cinnamon sweet potato puree, which I shared on my Urban Cowgirl Instagram. You guys destroyed my inbox asking for the recipe–so here it is!
(As an Amazon Affiliate, I earn from qualifying purchases)
Walla! And just in time for Thanksgiving and Christmas menu ideas.
I'm going to make this so easy, so let's get started by determining how much beef you need to feed your guests…
How Many People Will A Whole Beef Tenderloin Roast Feed?
When I cater, I purchase the whole beef tenderloin, with no pre-trimming, and consistently serve 9-10 huge 2.5-inch steaks from each tenderloin. This does not include the tips and tails you'll trim off from the edges of the beef tenderloin. (Keep those for tasting as you go, or for the kiddos.)
Serving smaller steaks will get you a few more servings, or some helpings for children. (The picture above is just a sample for guests of the festival and not my standard steak size.)
Where Can I Buy a Whole Beef Tenderloin?
Sam's and Costco usually have whole beef tenderloin year-round and I purchase it sealed. Because the seal is airtight, the tenderloin has a longer shelf life in your refrigerator than butcher paper wrapped steaks and hamburger meat.
I buy my beef tenderloin roast a week before my holiday cooking prep begins and leave it in a spare refrigerator. This prevents me from having to run out last minute to purchase fresh meat for my party which always gives me a panic attack. 🙂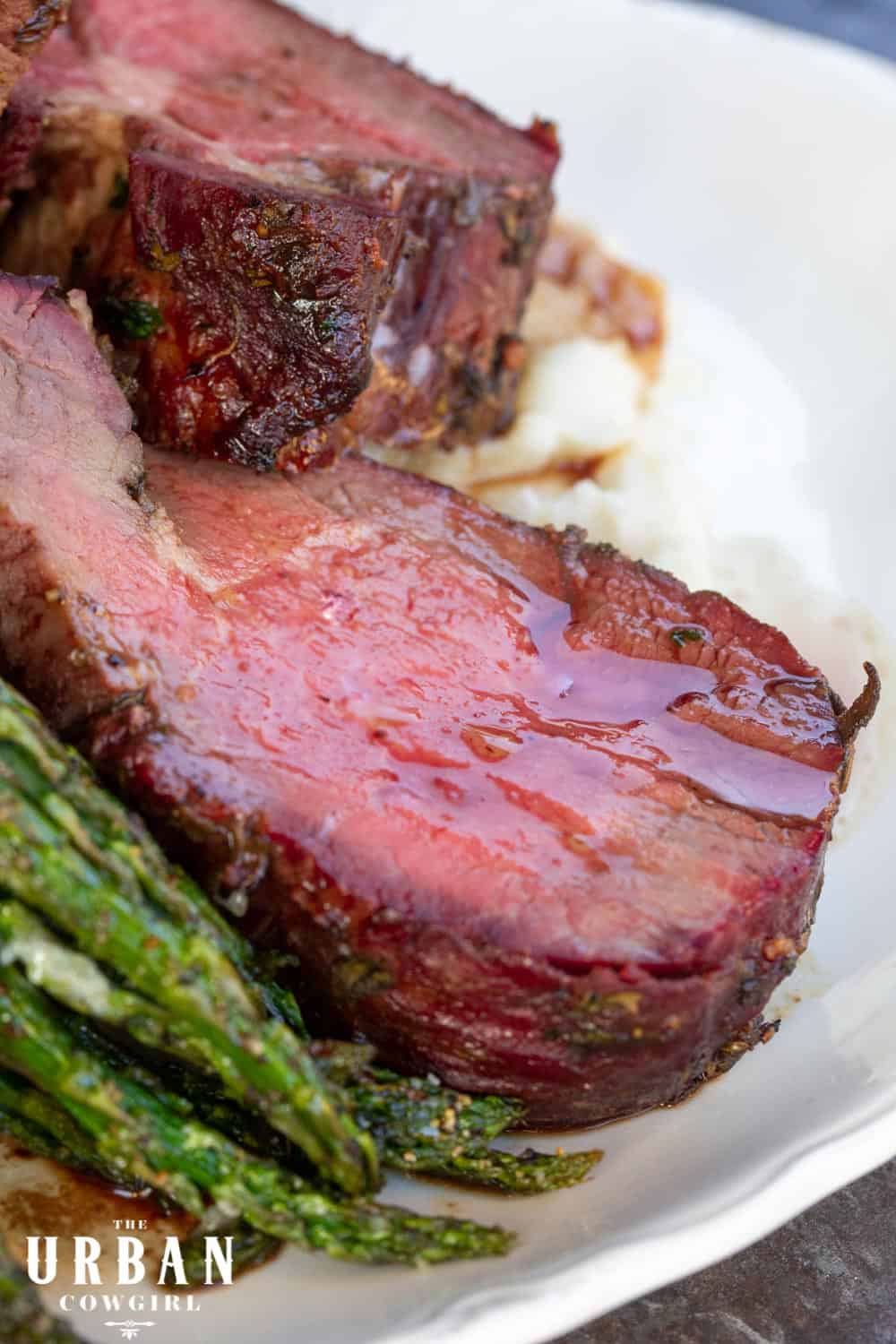 Leave it sealed and it will stay bright and rosy red until you open the package and begin the marinade.
You can also purchase from your favorite butcher shop, (which we don't have a lot of here in North Texas). I would make sure to tell them how many people you want to feed in case they trim the beef tenderloin there while you wait.
Preparing the Maple Shallot Marinade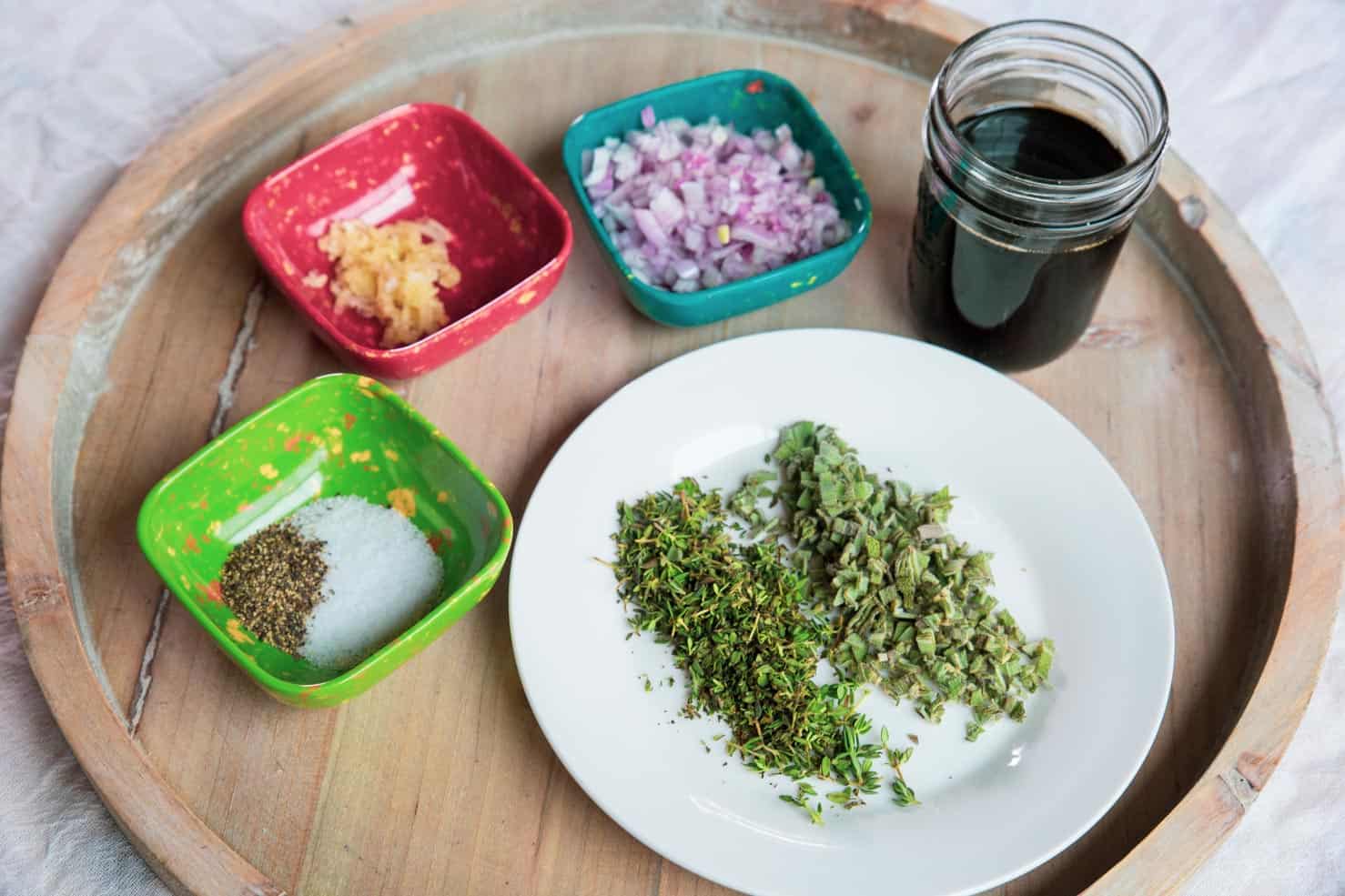 The festive Fall flavor in this dish comes from this sweet maple based marinade which needs to be prepared and left for the meat to soak in for 24-48 hours.
I have even prepared it after 3 days in the marinade, but the maple flavor is powerful so make sure your guests enjoy a sweet maple flavor if you go that long!)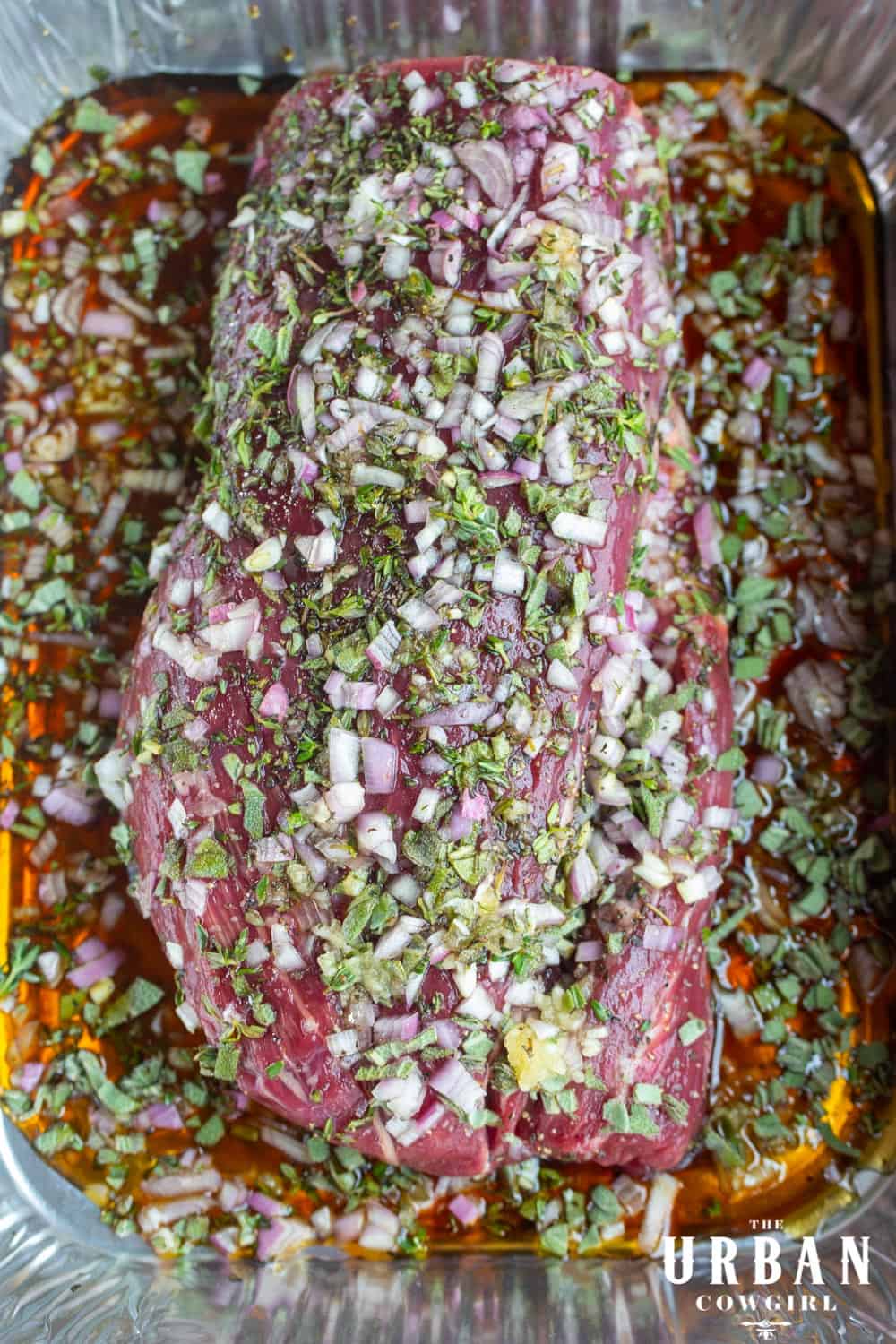 I cut my tenderloin in half for maximum surface ratio to marinade, and also because it is easier to smoke or grill when the time comes.
Leave the meat in the marinade and turn every 12 hours. You'll find the beef changes from rosy red to a richer brown, and that's perfectly normal.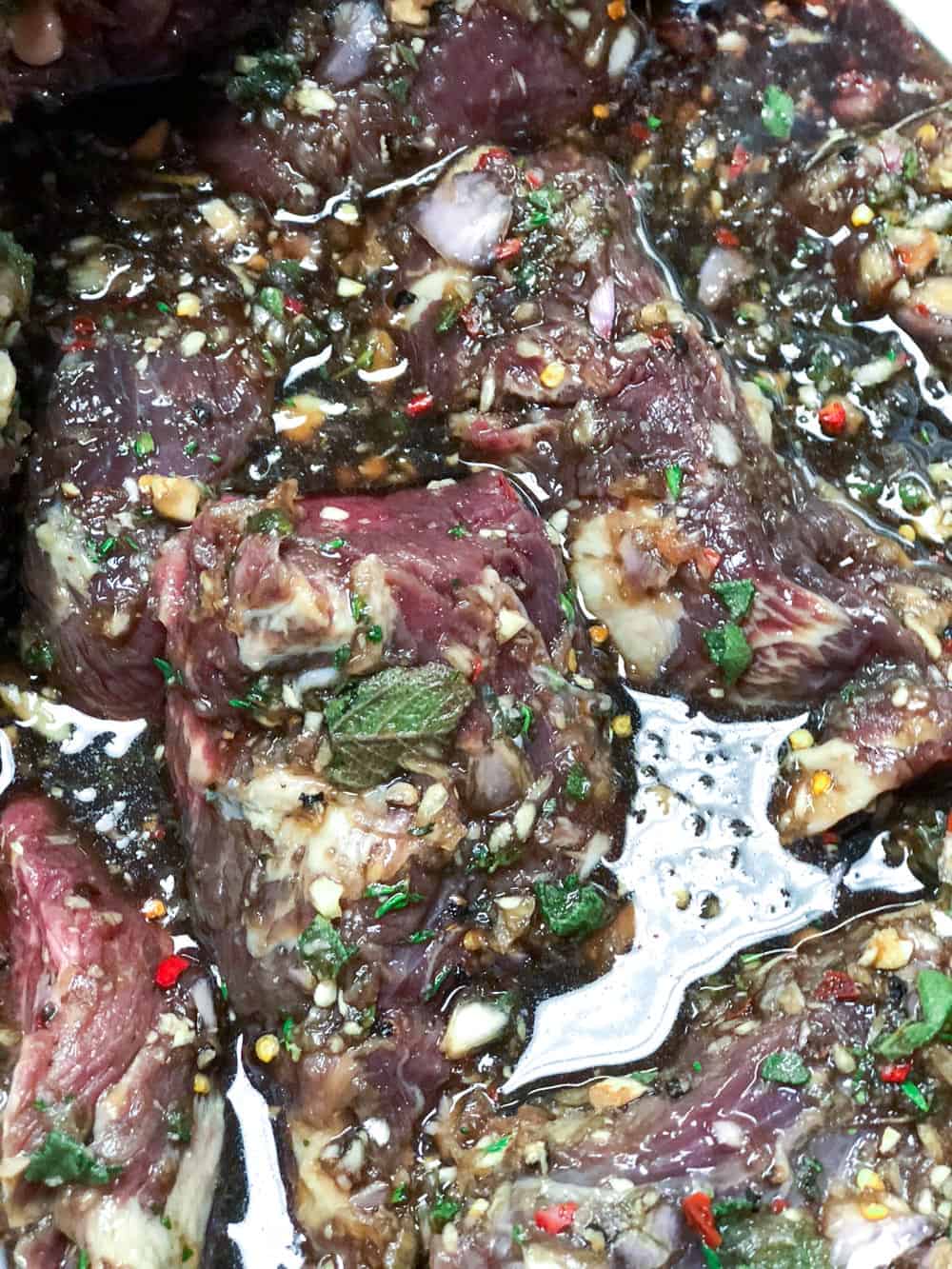 How to Smoke Beef Tenderloin
Beef tenderloin is a luxurious, tender piece of meat that doesn't require hours to break down– but it's also lovely smoked, so for this recipe, I suggest a higher temperature than we traditionally smoke. 300 and up is perfect for this beef tenderloin recipe.
We'll use a probe thermometer to cook just until it hits your exact desired degree of doneness.
Here is the Thermo Pro probe thermometer that I use
And Here is a wireless version that connects to your phone via Bluetooth (love it)
This can be done on any smoker and even a charcoal grill…
FOR THE RECTEQ: This can be achieved by using your Rec Teq pellet smoker at 350 degrees with a high feed rate on the pellets to achieve more smoke.
ON A STICK SMOKER: Smoke the tenderloin right next to the fire box where the temperature creeps higher than the rest of the smoker. Bring the smoker to at least 300 degrees, remove when the beef tenderloin roast hits your desired temperature.
ON A CHARCOAL GRILL: Build the charcoal fire on the far side of the grill and smoke the beef tenderloin on the other side. Soaked wood chips can be added to your charcoal to infuse the beef with a robust woodsy flavor.
Remove the beef tenderloin from the marinade and place onto a cookie sheet. Select one side to insert a probe meat thermometer into the thickest part of the roast. Smoke as per the directions for your smoker shown above.
What Internal Temperature Should I Smoke Beef Tenderloin to?
Using this hot smoke method, the tenderloins will be done in about 30-40 minutes depending on how well done you prefer the inside of the roast.
I always encourage going by the internal temperature displayed on your probe thermometer and understanding the very center of the tenderloin will be the temperature shown on the probe, with meat further out from the center progressively more well done.
120-125 Rare, 130-135 Medium Rare, Medium 138-140, Medium Well 140-145, Well done – Over 145
Let the meat rest 10 minutes covered in foil before slicing into medallions.
Looking for Ideas to Serve With Your Beef Tenderloin? Check out these recipes…
Smoked Eye of Round with Beef Au Jus (a less expensive alternative from our fellow bbq'ers)
Poblano Mac n Cheese with Truffle Oil Croutons
Rustic Potato Cake with Manchego and Chipotle Crema
Goat Cheese and Blackberry Salad with Blackberry Vinaigrette
Have questions? Need help? Have an addition or a suggestion to a recipe? Drop me a comment below!
If you make this recipe, I would LOVE to see it!
Tag me on Instagram @UrbanCowgirl and use #UrbanCowgirl to be featured. 🙂
Follow us on Social Media using the links below!!
Yield:

8-10
Smoked Beef Tenderloin with Maple Shallot Marinade
Total Time:
2 days
45 minutes
This smoked beef tenderloin is succulent and juicy with a flair of the holidays provided by the sweet maple and shallot marinade. Smoked on any pellet or traditional smoker, this recipe is a big win for making smoked meats perfect for a special occasion.
Ingredients
1 beef tenderloin, trimmed
1 c. maple syrup
2 garlic cloves, pressed through a garlic press
1 large shallot, diced as fine as possible
1 T. fresh thyme, chopped
1 T. fresh sage, chopped
1 t. salt
½ t. black pepper
Instructions
Add all of the marinade ingredients together. Add the trimmed beef tenderloin and marinate in the refrigerator for 24-48 hours, turning occasionally with tongs.
Prep your smoker or charcoal grill according to the manufacturer's instructions. (See this blog post for specific tips on charcoal grills.) Set the smoker to a hot smoke of 300-350 degrees. Smoke until the meat probe thermometer registers your target temperature.
120-125 Rare, 130-135 Medium Rare, Medium 138-140, Medium Well 140-145, Well done - Over 145
Remove the tenderloin from the smoker or grill and tent loosely with foil to rest for 10-20 minutes. Slice the tenderloin into medallions and serve with your favorite holiday sides.