Fizzy fish bowls take the tired concept of party punch and recreate it with modern tiki flare! Fresh and juicy fruit paired with lavish, Jamaican rum and dry curacao, will revive and invigorate you after a day on the water.
For an effervescent twist, these fizzy fishbowls are topped off with passionfruit sparkling water and served up community style, alla fishbowl!
Greetings and salutations pool people, lake friends, and ocean lovers. Our pool has officially opened and thus if you need me, you know where to find me. 😀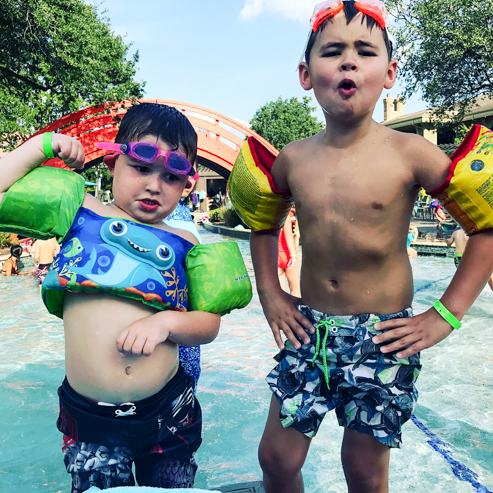 Our team has grown by two this week as we took on a new film intern and editor, who brought fresh perspective to the amount of content we'll be creating for you, and also requested (as many of you have) that we do more drink recipes and alcohol education.
Therefore, we've decided to begin adding mini episodes to YouTube! We'll be releasing Tutorial Tuesday videos consisting of tutorials relevant for the season, and Sippin' Saturdays where we'll share creative, and cool cocktail and mocktail recipes for the whole family.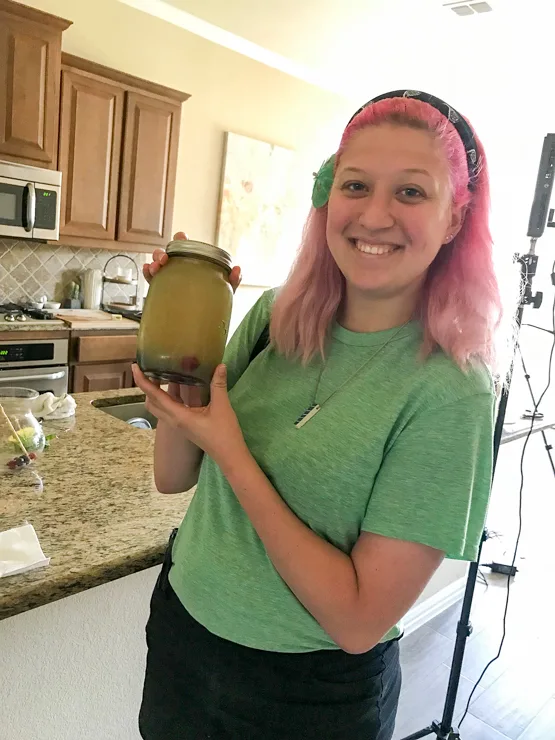 This week, inspired by our time on the water we bring to you Fizzy Fishbowls! A sparkling, tiki take on the idea of a big, strong, community cocktail.
This is best served around a table of friends or with that significant other, and take heed because they are deceptively delicious. Each fishbowl boasts over a cup of blended alcohol so remember to keep things fun by drinking responsibly. Let's get started!
First we're going to need some fruit.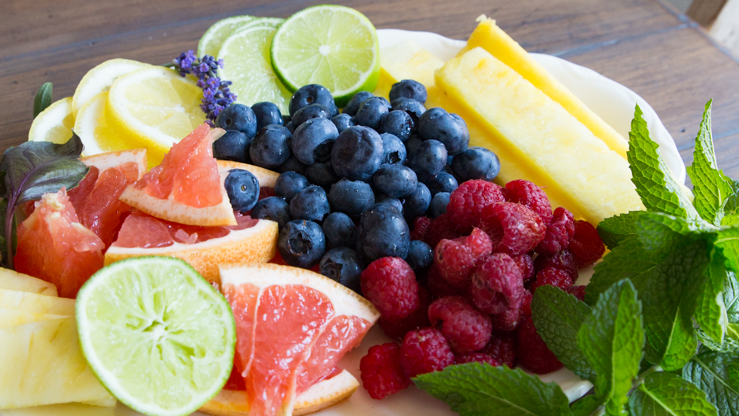 This is for placing into the fish bowl to soak up the rum and infuse the cocktail— but you'll find yourself nibbling on it, so pick things you like.
According to the recipe instructions below, you'll layer the fruit and ice in the fish bowl.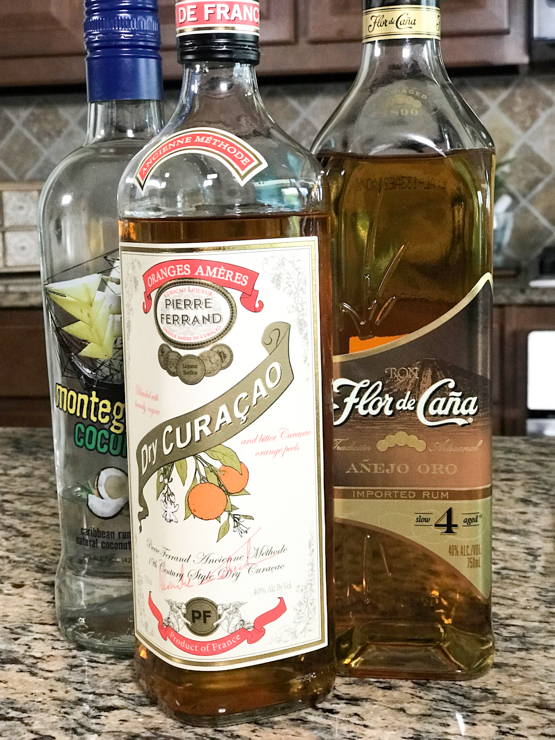 Then shake up the alcohol mix and pour it in…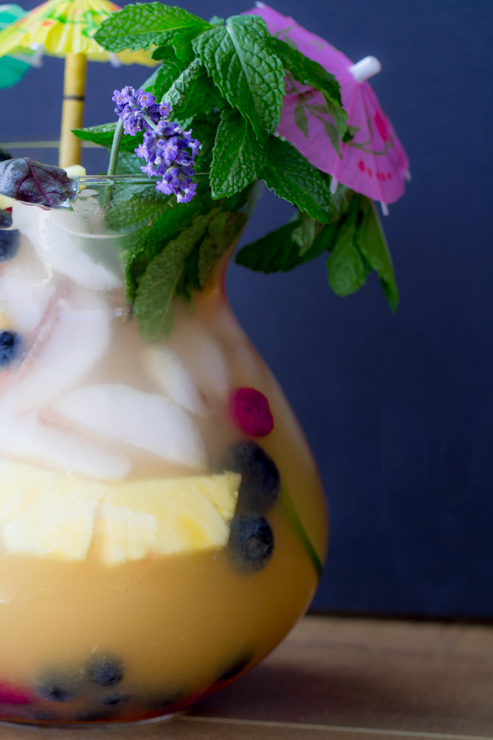 Finally top off the drink with fresh herbs like mint, thai basil, and lavender buds!
Finish with bamboo straws and tropical drink umbrellas. 😀
Want to make the Fizzy Fishbowls together? Click below for a quick video of how we made them!
Here is the recipe for the Fizzy Fishbowl Cocktails
Yield:

1 fishbowl serving 2-4 people
Fizzy Fishbowl Cocktails
These fizzy fishbowl cocktails are a blast! A drink recipe meant to be shared with the closest of friends, this drink is loaded with rum, your favorite fruits, and tropical flavors!
Ingredients
1 fishbowl type bowl or vase (available at craft stores)
Fruits:
Blueberries
Raspberries
Citrus Slices (lemon, lime, ruby red grapefruit)
Pineapple Spears
Shaken Alcohol Mix:
2 oz. freshly squeezed lemon or lime juice
1/4 c. orgeat syrup (almond)
3/4 c. aged blended rum
1/2 c. coconut rum
1/4 c. dry curacao (Not blue! This is a dry alcohol.)
To top it off:
1/3 c. Orange Juice
2/3 c. Pineapple Juice
1 entire can La Croix Sparkling Water (Passionfruit or Coconut preferred)
Garnish: Fun Straws, Drink Umbrellas, Fresh Edible Garden Herbs/Flowers (I used Thai Basil & Lavender Buds)
Instructions
In the fishbowl, add ice and fruit, alternating to embed the fruit in the bowl. I used 3-4 cups of ice.
In a cocktail shaker, add all of the ingredients for the shaken alcohol mix including a couple of ice cubes. Shake well to mix and pour into the bowl.
Add the topping off ingredients and stir well. Add additional fruits and garnishes. Share with friends!
Warning: This drink has a high amount of alcohol and is intended to be consumed by 3-5 adults. Please be aware that this is not a cocktail for one person. Always drink responsibly.
Notes
Warning: This drink has a high amount of alcohol and is intended to be consumed by 3-5 adults. Please be aware that this is not a cocktail for one person. Always drink responsibly.
Nutrition Information:
Yield:
4
Serving Size:
1
Amount Per Serving:
Calories:

254
Total Fat:

0g
Saturated Fat:

0g
Trans Fat:

0g
Unsaturated Fat:

0g
Cholesterol:

0mg
Sodium:

16mg
Carbohydrates:

32g
Fiber:

1g
Sugar:

22g
Protein:

1g
These nutritional values are an estimate only and provided as a courtesy. Different brands of ingredients may result in different calorie counts, and the software does not account for these differences. Consult with your dietician or doctor for precise nutritional values.