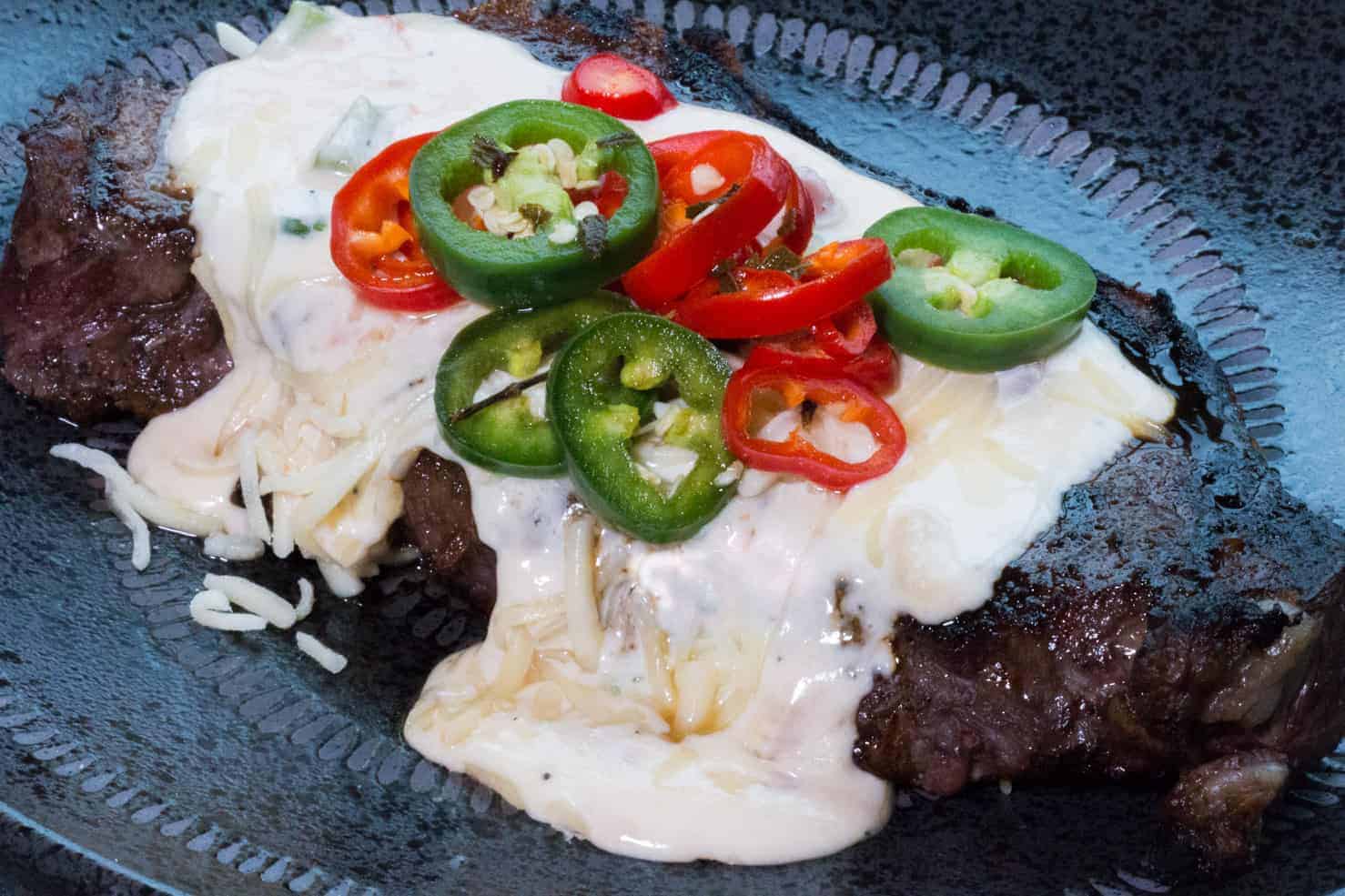 Welcome back yall! Since the weather has warmed up I've been on a grilling kick, and these Mexican Steaks with Queso Blanco and Quick Pickled Peppers are the total bomb for your backyard festivities!
Mexican Style Steak is a tasty alternative to the traditional way we grill steaks. All you need is your favorite cuts of steak, my tried and true queso blanco recipe, and some fresh jalapenos. You've probably got the rest of the ingredients in the pantry.
Let's get started…
Part 1: My Cowboy Steak Rub
First off, you'll need some great thick cut steaks. I am using NY Strip steaks because they called out to me today (steak talks to you too right?), but you can use sirloins, filet mignon, ribeyes—whatever you like, just try to get a nice thick cut so we can sear the cowboy rub in well and maintain a medium to medium rare in the center.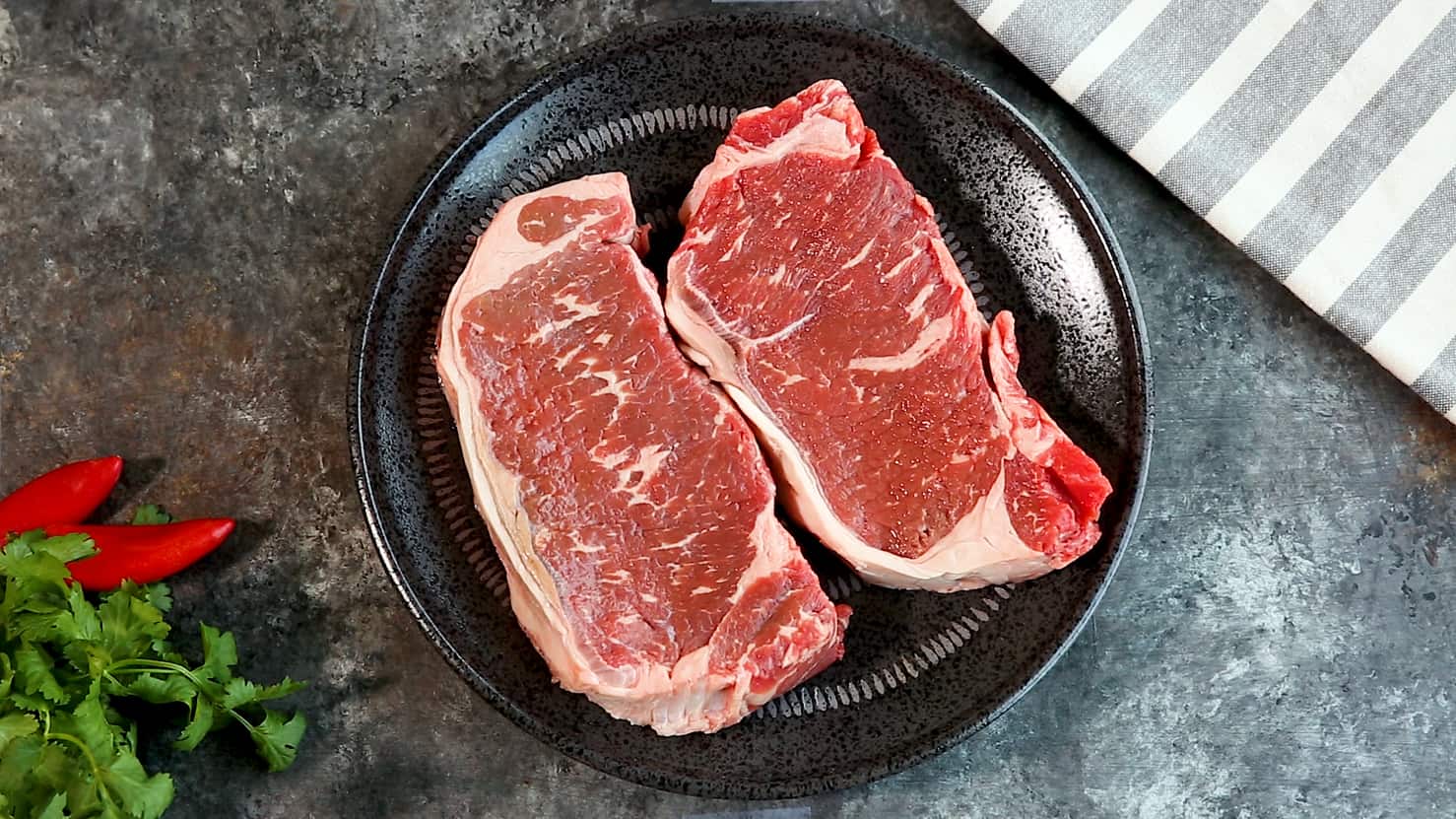 And here is the question I get the most from people… How do you sear a steak like a fancy steakhouse?
I've worked in so many great steakhouses over my 20 years as a chef and even won a steak battle in Las Vegas. Do you want to know what the most stolen item is in a steakhouse kitchen? It's the little metal shaker of secret seasoning! You don't have to steal it, I'll tell you what it is for free! Most steakhouse seasoning is made up of garlic powder or granulated garlic, onion powder, black pepper, and some form of salt. (I use kosher salt or the chef's favorite maldon sea salt). This is all I use every time I grill.
And if you want a little metal shaker like a steakhouse, you can get one right here!
The truth is the delicious taste of a steakhouse steak comes from getting an excellent sear on the beef. The quality of a sear comes from high heat and nothing really beats charcoal in that arena, so I'm firing up this Weber Charcoal Grill with plenty of charcoal and I will season the steaks liberally while I'm waiting for the coals to ash over. If you have a good pan spray I often spray the meat first to get the seasoning to stick. Repeat on both sides. Reserve the steaks for grilling.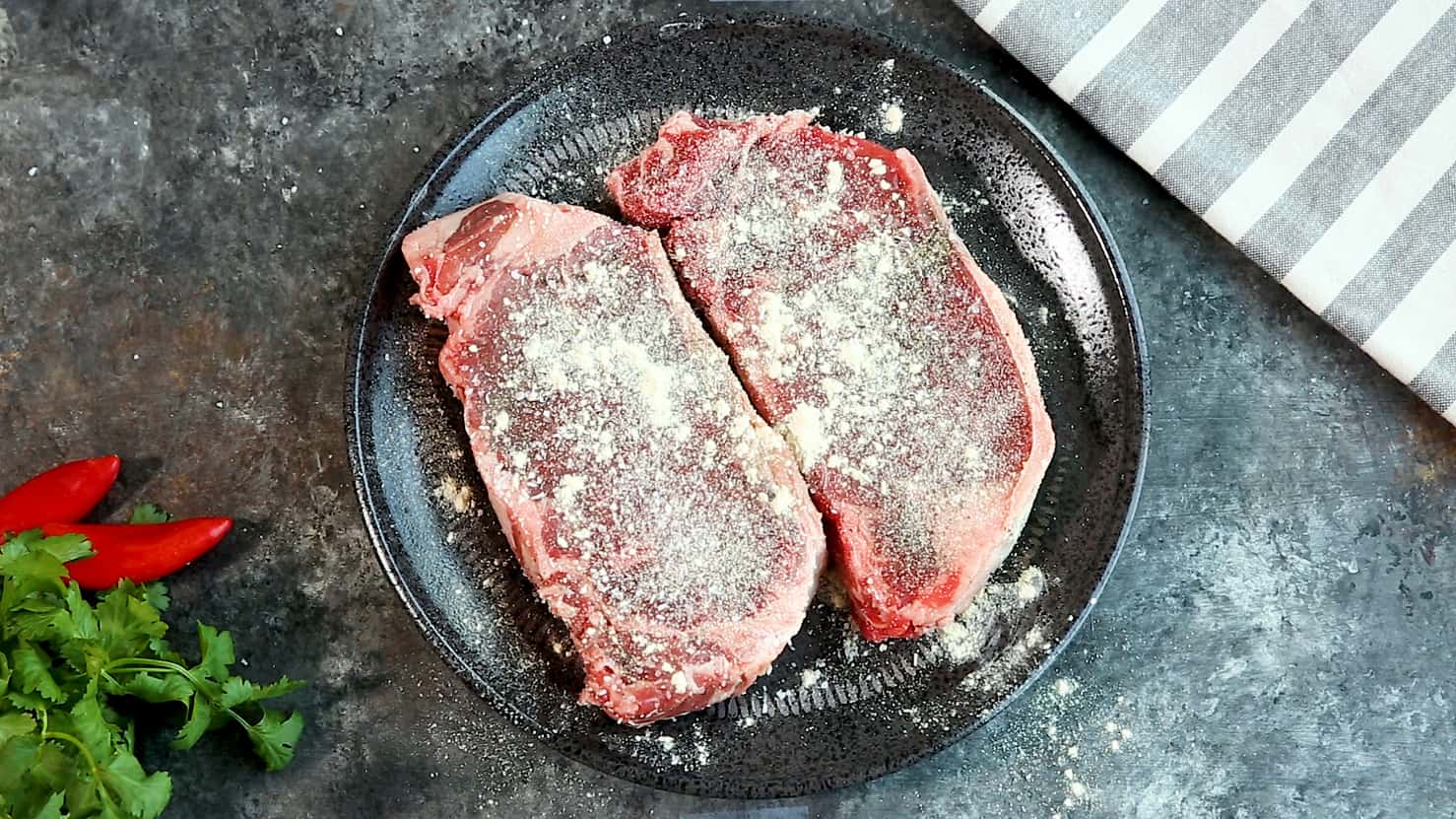 I make my quick pickled jalapenos with some vinegar, sugar, salt, and a pinch of mexican oregano. The jalapenos are spicy but a quick pickle allows them to have just a bit of crunch instead of jarred jalapenos peppers which are soft. Add all of the pickle brine ingredients to a pot and bring just to a boil. Stir well and remove from the heat.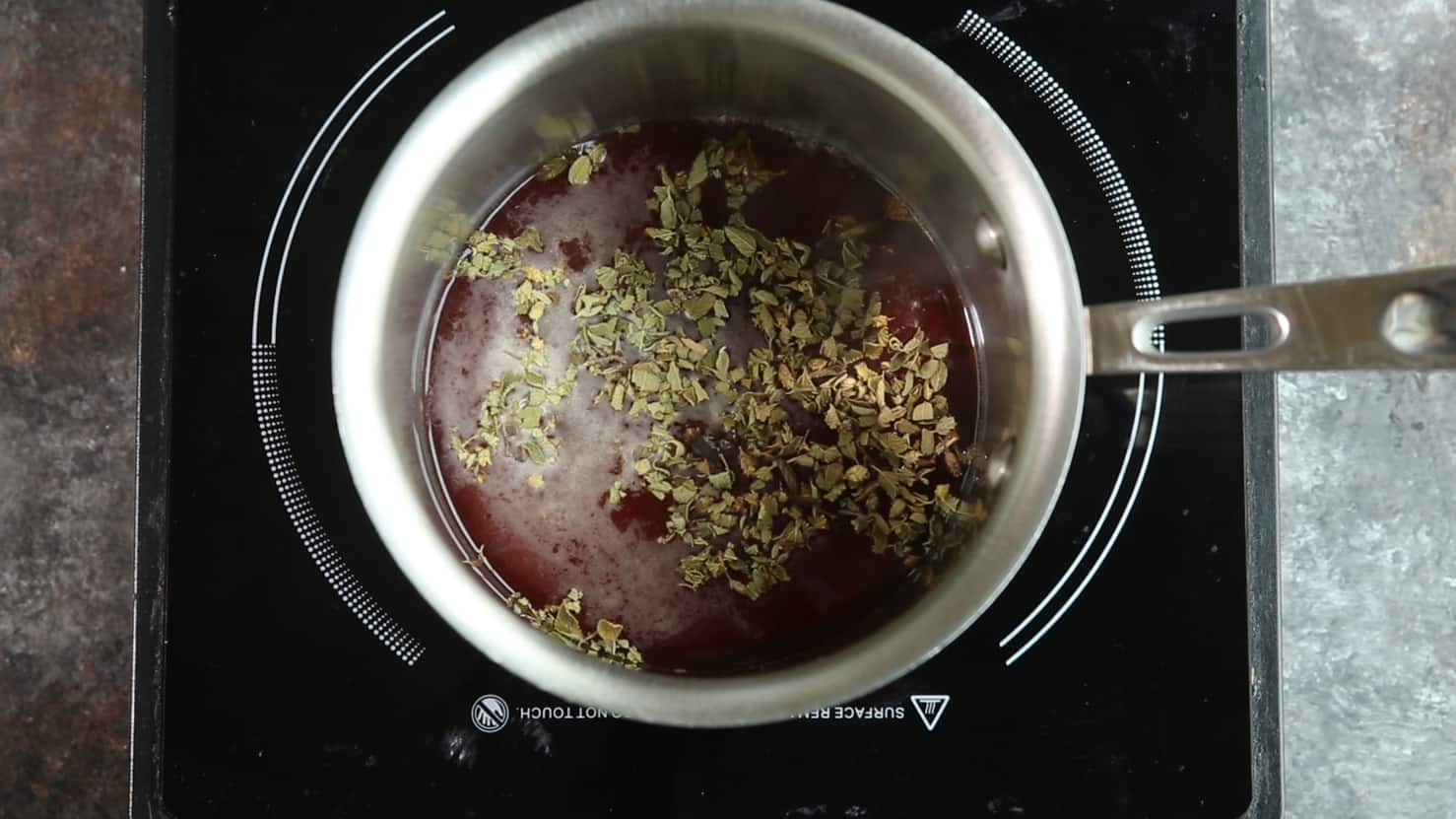 Pour the brine right over your bowl of freshly cut jalapenos. I am also using some of those red sweet peppers for color and so that all the peppers aren't spicy. I like a mix. Let them marinate while you finish the rest of the Mexican Steak ingredients…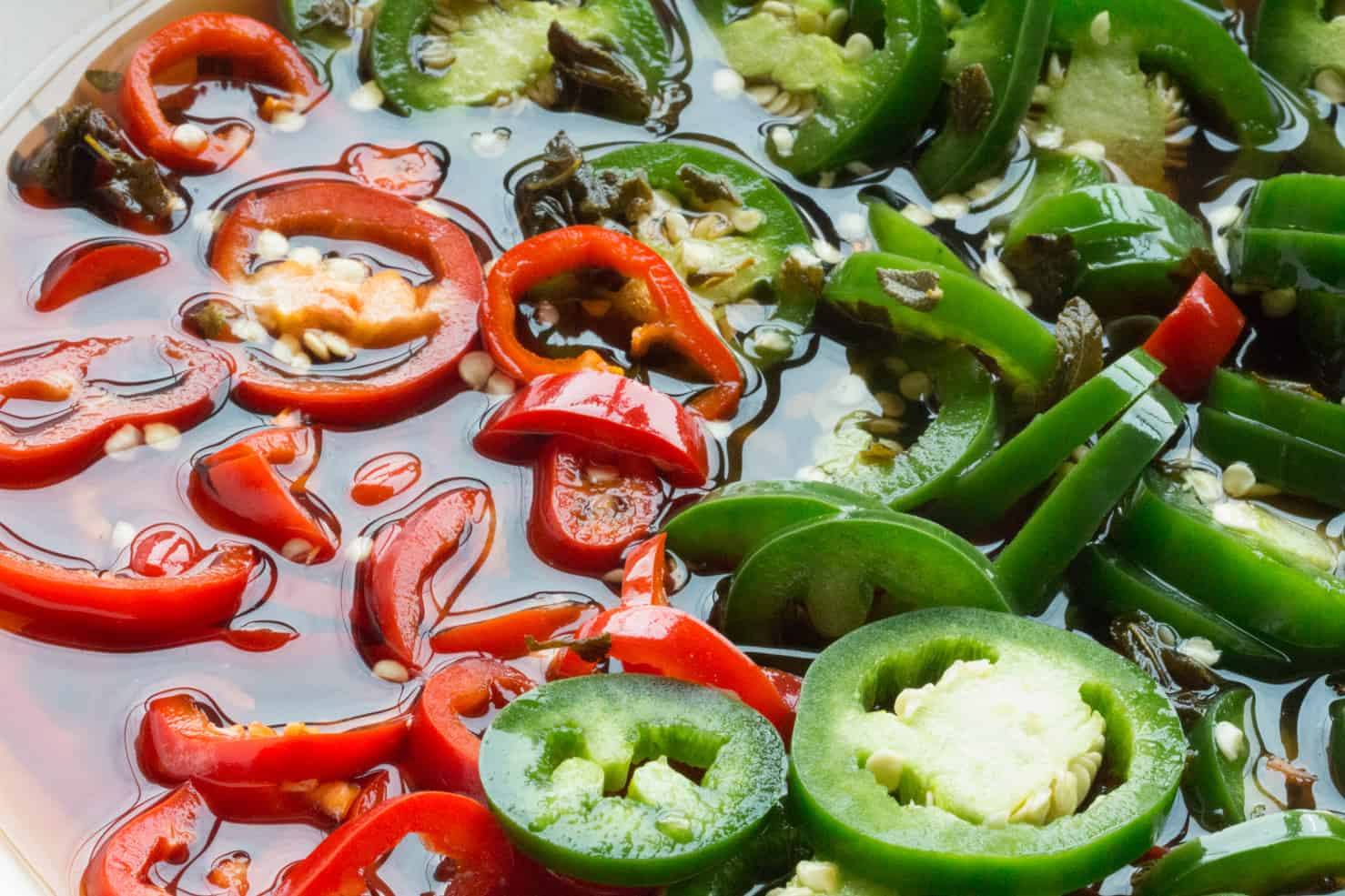 Perfect Texas Queso Blanco Recipe:
This is the base for a lot of the queso recipes you will find on Urban Cowgirl. I'm whipping up a batch of this queso, only this time I will only use white American cheese instead of traditional yellow.
I only use Boar's Head American cheeses when making queso because I discovered that the off brand of American cheese sold in various delis (Walmart, Target, etc.) curdles occasionally. This kept happening to me with other people's queso recipes, and queso recipes of my own. Since switching to Boar's Head I have never had that happen again. (No, they don't pay me to say that.) 😀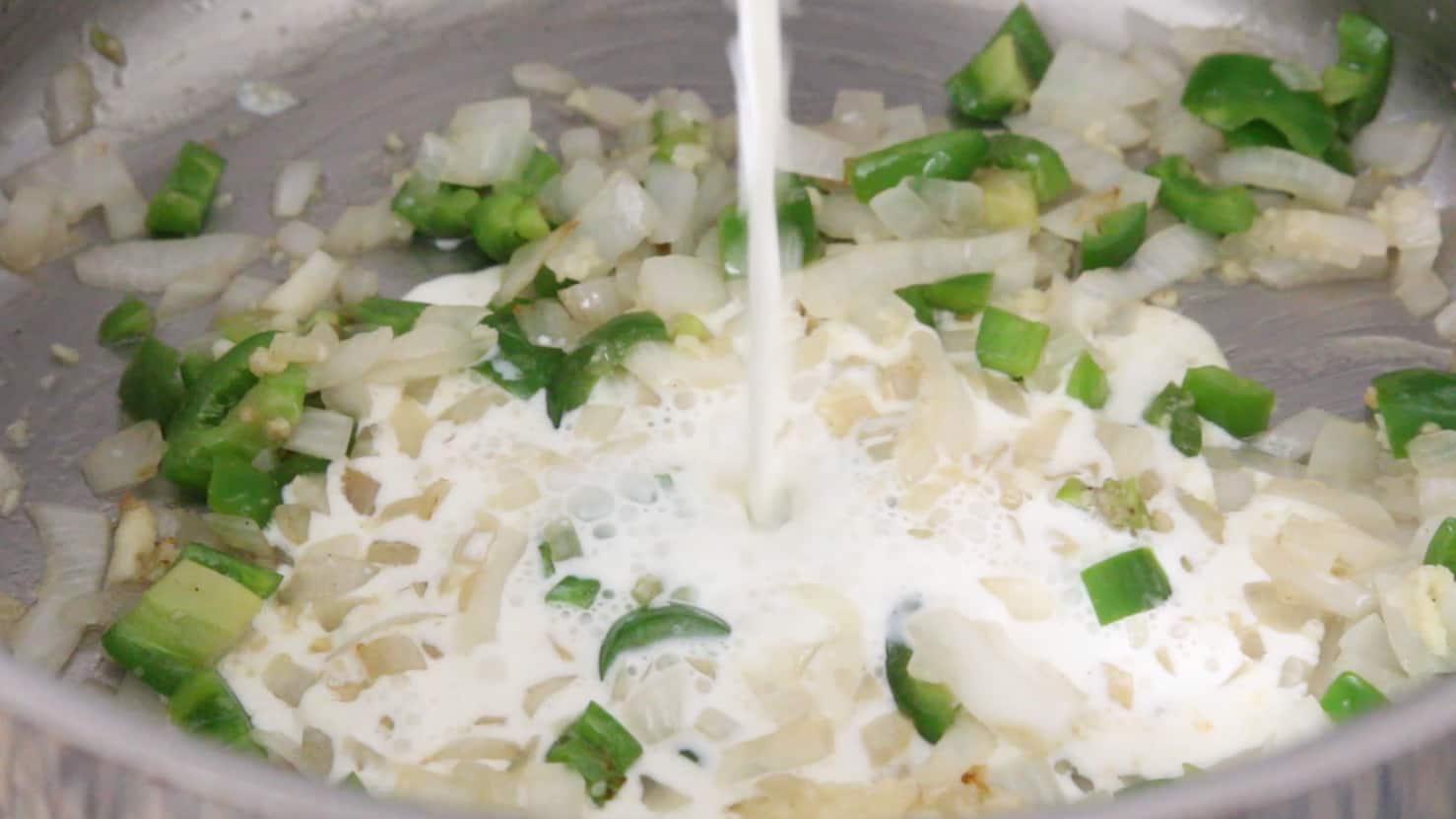 Add blocks of American cheese into the warmed half and half. If they sell you slices of American cheese, don't worry about it! That works too. Melt it all together and give it a taste!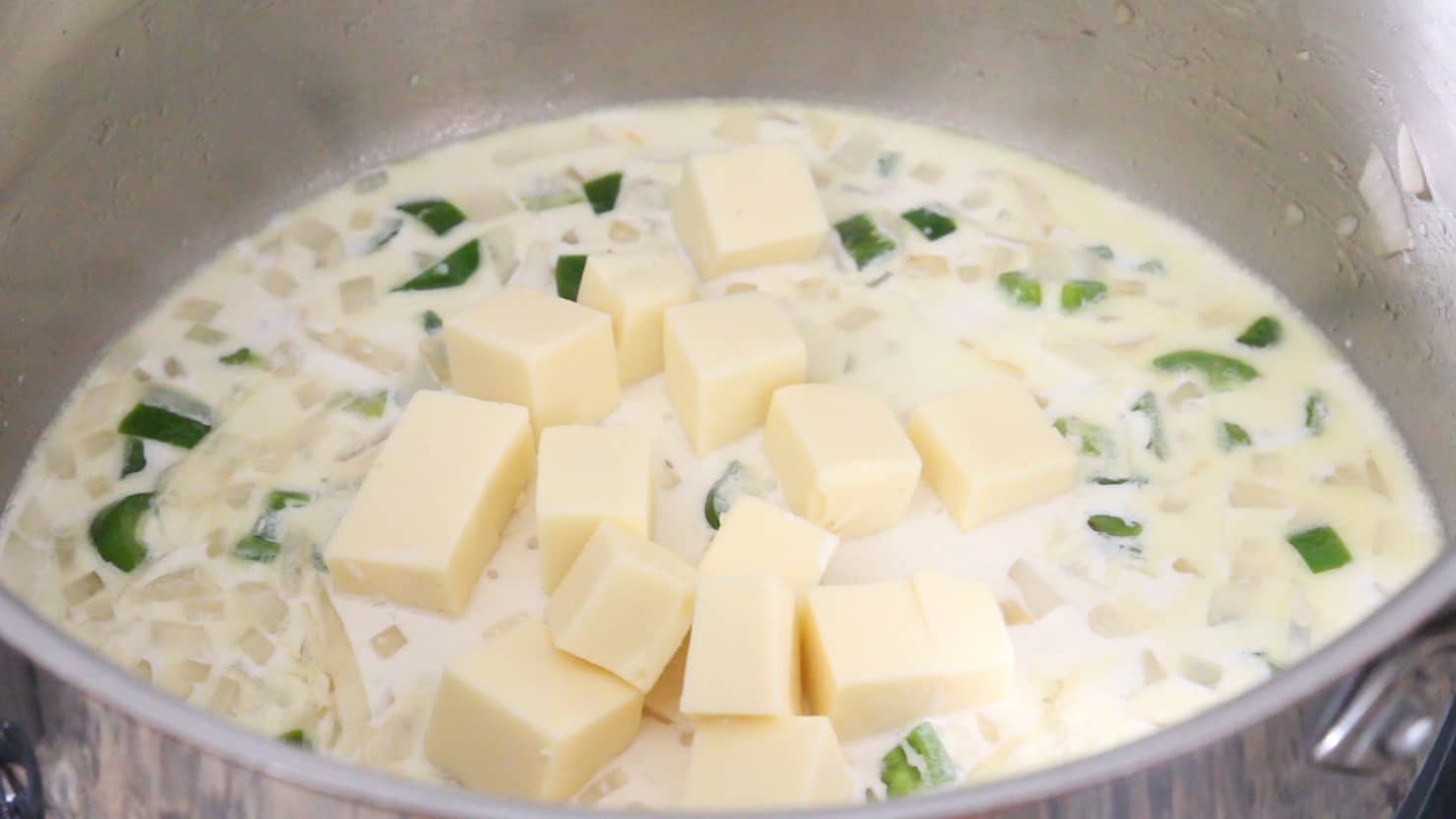 The Secret To Great Grilled Meats:
Grilling the steaks over charcoal allows them to develop an excellent sear. The flavor of a seared steak doesn't really come from rubs (although they enhance it), you need to allow the meat to grill at about 315 degrees for a consistent amount of time to develop crust. The taste that you love is being created right now. Here is my favorite infrared thermometer which has a laser pointer that shoots and delivers accurate results without physically touching the surface of the meat or the grill grates.
That's why it's not as much about what goes into your seasoning as it is learning how to work with your grill to get these rockin hot temperatures. Then you can try all kinds of interesting herbs and spices in your seasonings. (I even enjoy adding espresso powder sometimes for a gourmet touch!)
For plating, I use a nice big plate. Rest the steaks a good 10 minutes.
Place onto plates, top with hot queso blanco dip, sprinkle with melty cheeses.
Now add as many quick pickled jalapenos as you like, a dash of cilantro, and serve…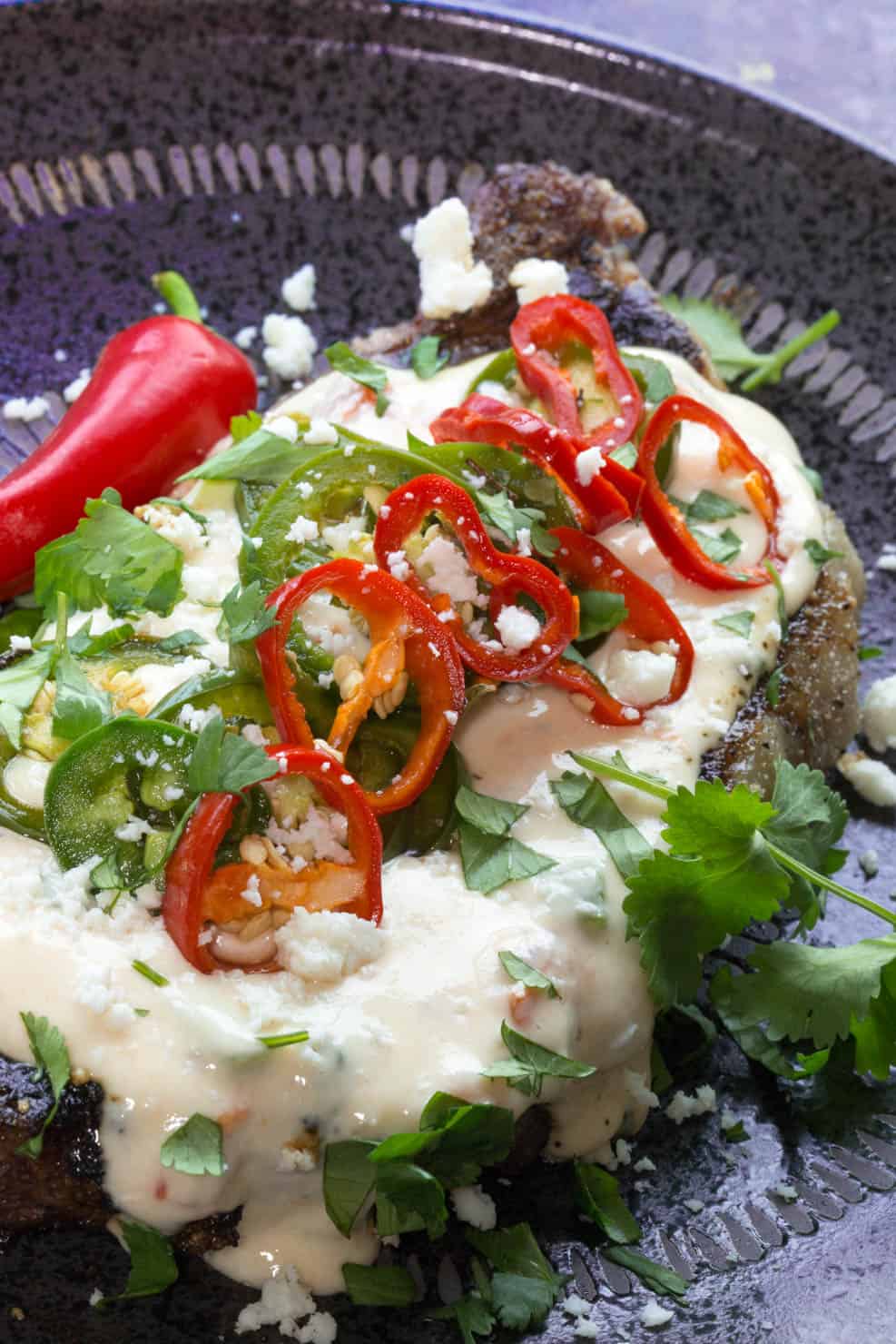 Yield:

4
Mexican Steaks with Queso Blanco
Mexican Steaks are a creamy and delicious tex-mex twist on classic backyard grilled steaks!
Ingredients
4 Steaks for grilling (New York Strips, Rib-eye, T-bone, or Sirloin are all great choices)
1-2 T sunflower oil to coat the steaks in to adhere the seasoning mixture
Steak Rub: Kosher Salt, Black Pepper, Garlic Powder, Onion Powder
4 jalapeno peppers
4 sweet red peppers (these come in bags of colorful peppers and aren't spicy, you can also use spicy red jalapeno peppers if they are in season.)
1 ½ c. melting cheese for the top of the steaks: chihuahua cheese, pepper jack, monterey jack, asadero cheese
Quick Pepper Pickle:
1 c. red wine vinegar
¼ c. sugar
4 t. salt
3 cloves
2 t. Mexican oregano
Queso Blanco:
2 T butter
1/2 white onion
2 jalapenos, small dice, seeds reserved for adding in as needed
1 beefsteak tomato, chopped
3 garlic cloves, pressed through a garlic press
1 c. half and half
1 lb. white American cheese from the deli (Boar's head preferred)
Extra Items Needed: Charcoal, Grilling tools, etc.
Instructions
Lay out the steaks and coat them on both sides with oil. Season
liberally with the kosher salt, black pepper, onion powder, and garlic powder. Reserve.
For the quick pickled peppers, slice both the jalapeno and sweet
red peppers into thin coins (the thinner the better). Place all the peppers
into a large shallow bowl.
Into a small saucepan add all of the ingredients for the pickle
brine and bring to a simmer. Pour the hot brine over the peppers and let them
soak while you make the queso.
For the queso, Heat the butter in a large saucepan over
low-medium heat. Add the onion and jalapeno, cook 3-4 minutes. Add the tomato
and garlic and cook an additional 3-4 minutes. Pour in the half and half,
stirring well.
Dice the white American cheese into squares (or if you have slices
just cut it into squares) and gently melt it into the hot half and half and
vegetable mixture. Stir well until it looks like queso! You can thin with water
or additional half and half if needed. Reduce the heat to very low and stir
occasionally to keep the bottom from burning.
Start the charcoal in your grill and when you're ready place the
steaks onto the grill. Cook to desired doneness. For our steaks we grilled
about 4 min on each side. Remove to a large platter and let the steaks rest 10
min before serving.
To serve, place a steak on each plate. Top with a ladle of queso
blanco, top with cheese, then top with pickled peppers. The cheese will melt on
top of the hot queso and create and wonderful topping for your steak. Enjoy!