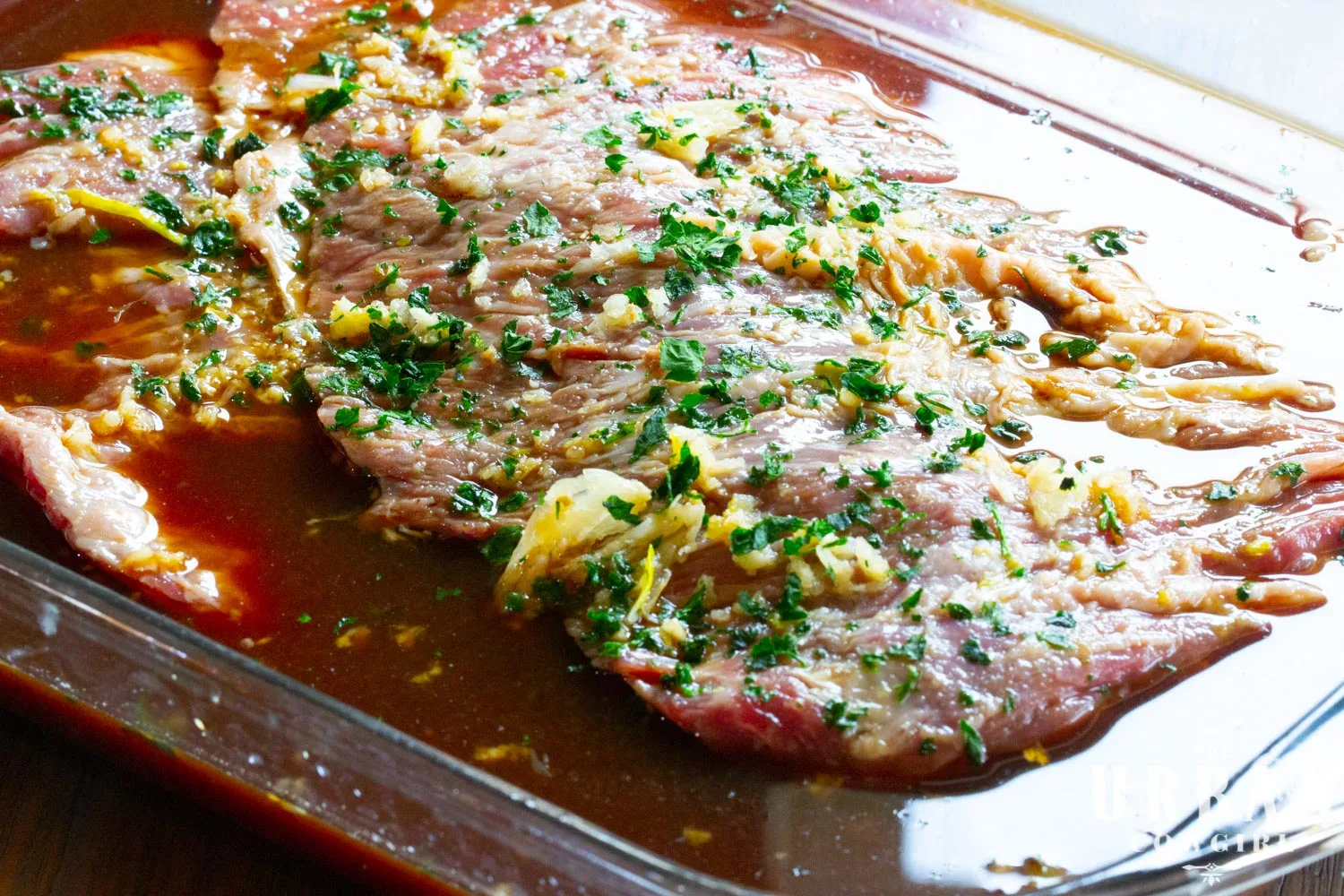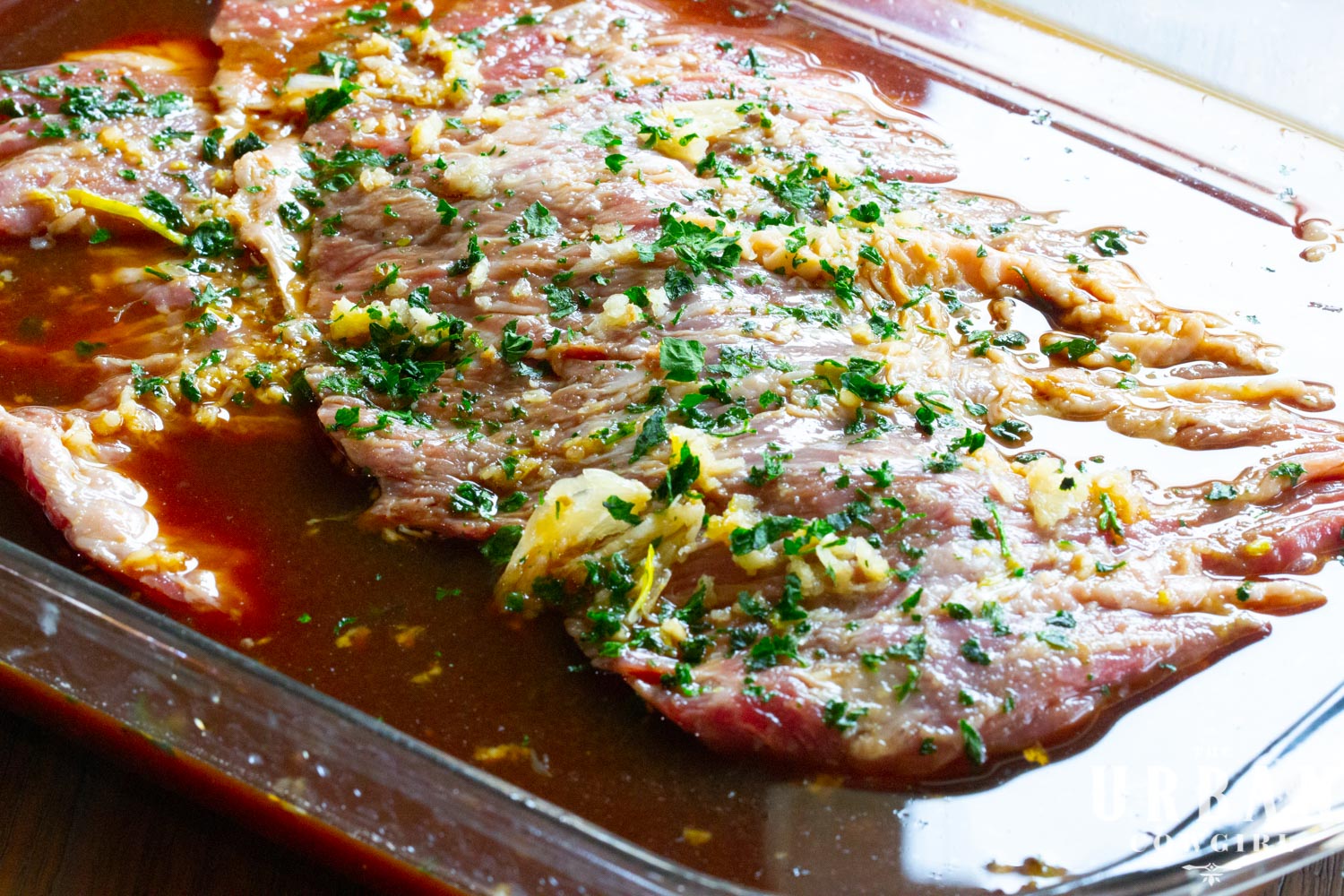 I've made this steak fajita marinade for Eva Longoria, Lyle Lovett, Andy Dalton, Tony Parker, Tyler Seguin, and Bobby Flay. So you might say this recipe has been well-tested.
As a private chef, you learn what your best recipes are because they end up being everyone's favorite recipes. They're requested time and time again, no matter who they are or how exciting their life is.
This steak fajita marinade recipe is my masterpiece. It's the perfect blend of mouth-watering flavor and medium-rare tenderness—let's make it tonight for your family.
What Type of Steak is Best for Fajitas?
If you're in the South and Southwest you should experiment with Skirt Steak and Flank Steak. At least until you know the difference, and develop a preference. Because this can be used as both a Skirt Steak Fajita Marinade and a Flank Steak Fajita Marinade!
I've gone back and forth my entire career as a chef and I've learned an important fact. Some grocery stores just carry really crappy Skirt Steak. I'm no butcher, but my experience has been that certain grocery stores will hide the fat side down. They do that to sell you WAY MORE FAT than is reasonable on that cut of meat. That's why they package it fat side down. Crappy huh?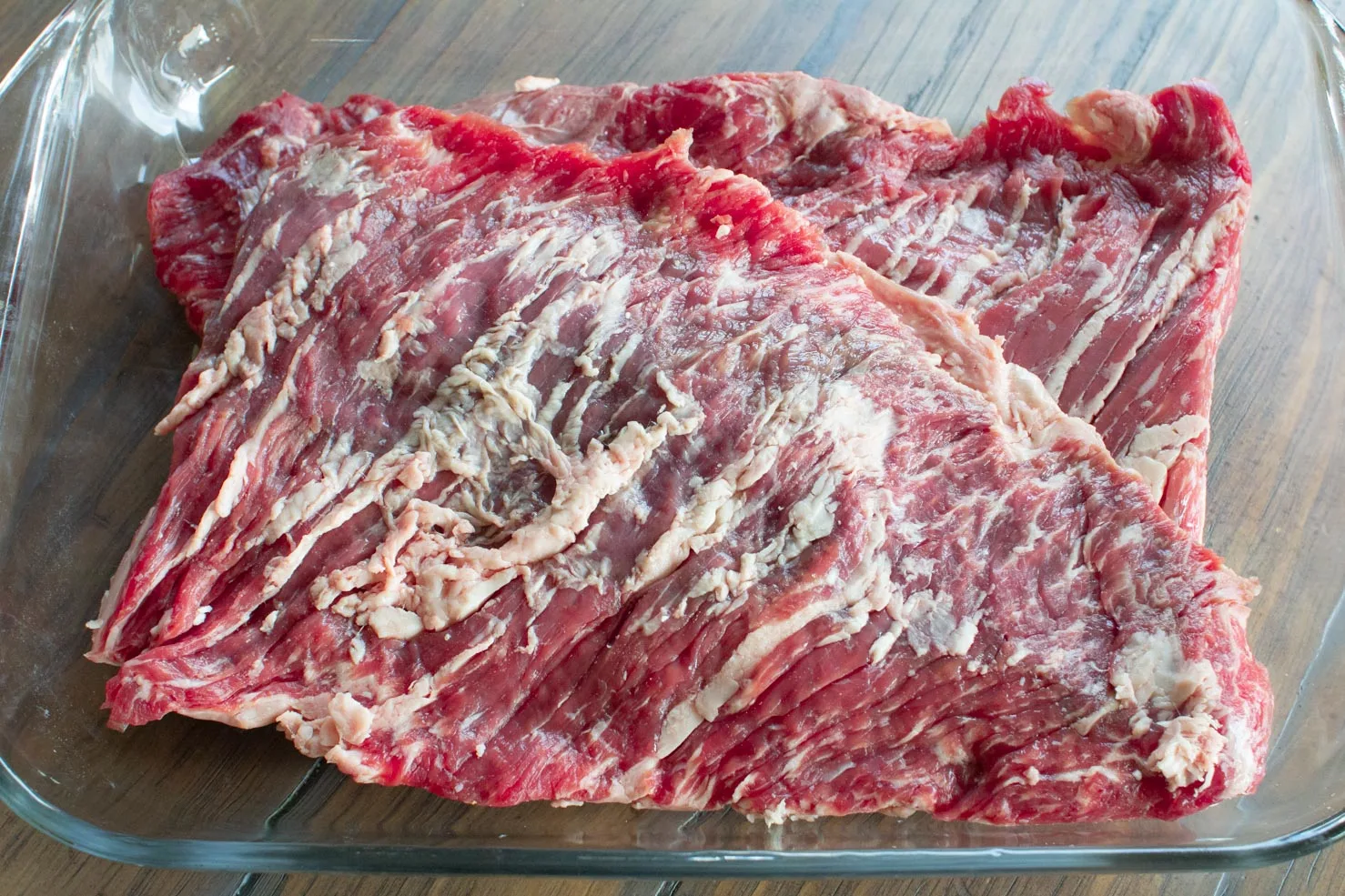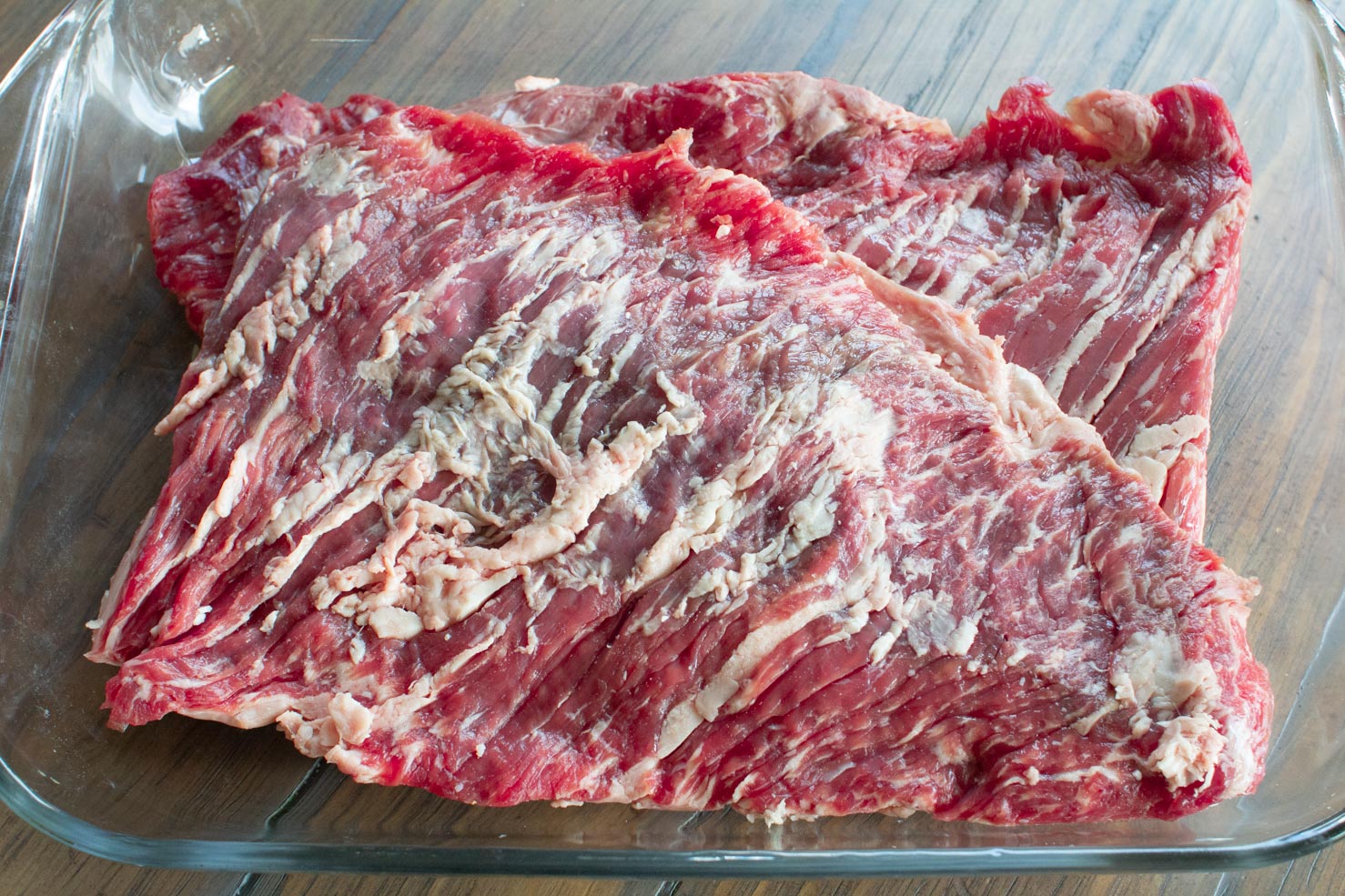 Don't judge skirt steak on those offerings though. Find a place where you feel has consistently lean and meaty (though speckled with fat) skirt steak. Then compare it to flank steak with the same preparation.
Flank steak is consistently meaty so there is no way the grocery store can sell you a bad piece. The downside is it's missing some delicious flavor from not having any fat at all like skirt steak. With fat comes flavor!
So, if these are your two choices you must try them both. And preferably with this Steak Fajita marinade, and choose for yourself. Then you'll be a real expert anyways.
In case you can't tell, I have a favorite meat to make steak fajitas with. When deciding between Flank Steak and Skirt Steak, I always choose Skirt Steak.
When you get a well-marbled piece of skirt steak, combined with this steak fajita marinade, you'd better be ready to answer all of your guests' questions on how you made your fajitas so tender and flavorful!
Now, if you're in California, you'll have your choice of skirt, flank, and tri-tip. Tri-tip is really cool because it's beautifully marbled with fat and can be butterflied for thinner slices, which means more exposure to the marinade!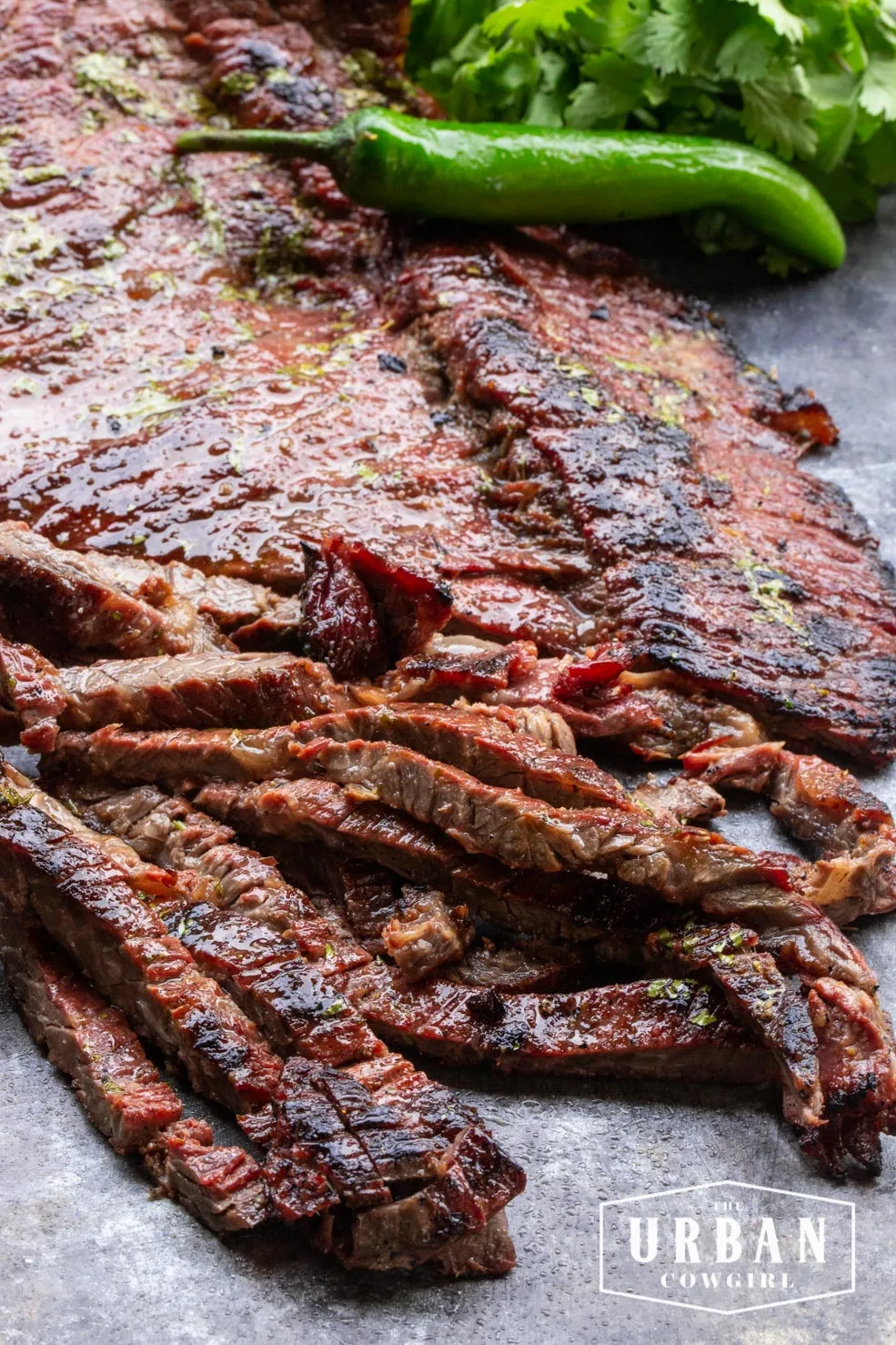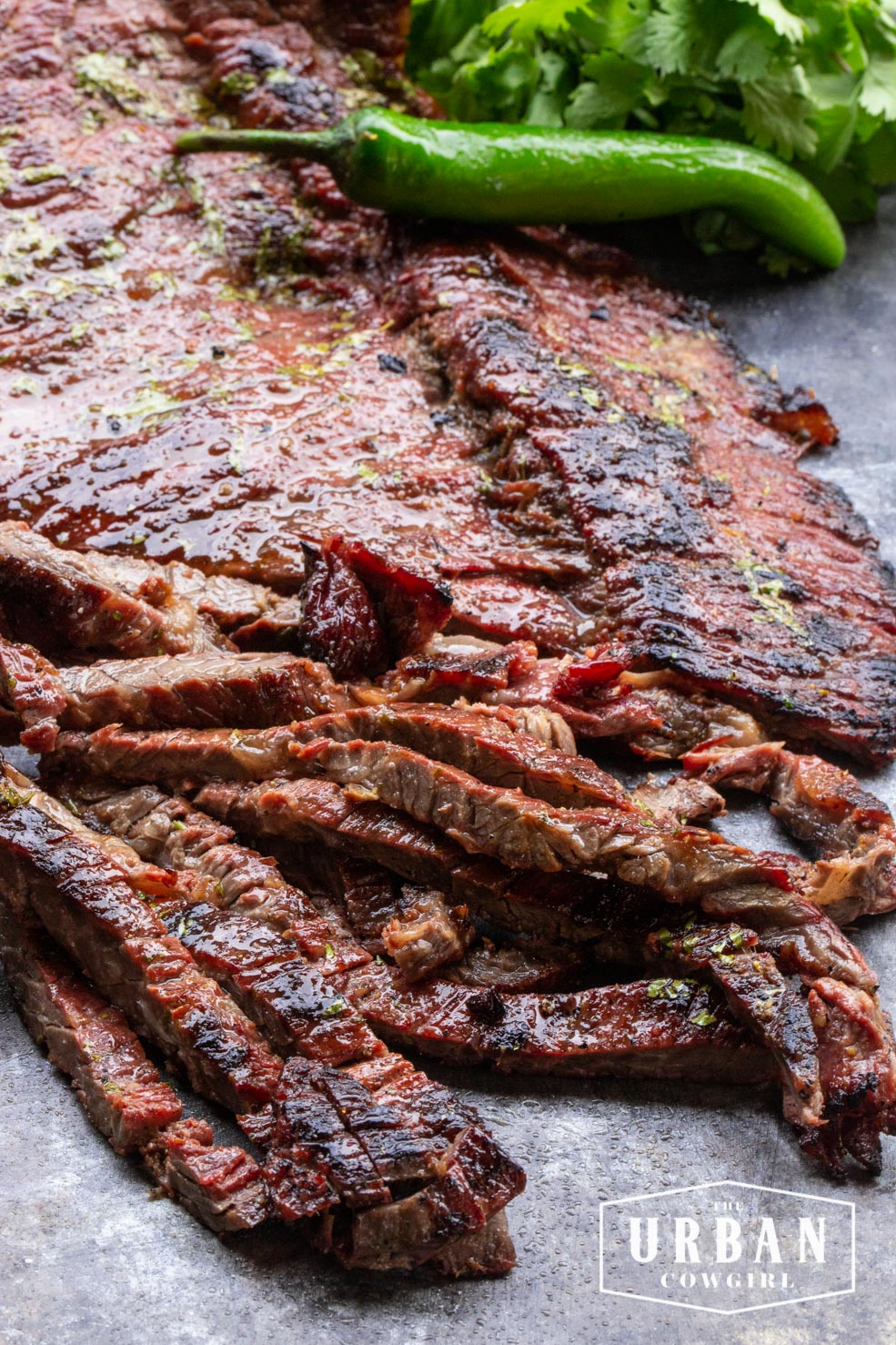 Do You Cut Steak Fajita Meat Before Marinating?
The simple answer is no, you do not cut fajita meat before marinating, and here's why:
If you choose to cut your steak fajita meat before marinating it, it WILL pick up more marinade and therefore more "flavor". Sounds like a great idea, right?!
Well…not so much. It often picks up too much marinade and the results are overly salty. Each thin slice of meat shrinks considerably and no part of the exterior gets a good quality sear.
Think about it this way, when you grill a burger at home, you know how it shrinks up a considerable bit? The same is going to happen with your steak if you slice it into fajita strips prior to grilling! So you'll end up with little bitty pieces of meat that are shriveled into nothingness and dried out, yet overly salted. Yuck.
No matter where you are, check to see if you have a Mexican grocery store or butcher shop nearby. They have expertly cut fajita meat sold in slabs, specifically butterflied and butchered thin in order to soak up marinades, and sear hot and fast.
That's where I got this beautiful skirt steak to complement the best steak fajita marinade recipe, in my opinion of course…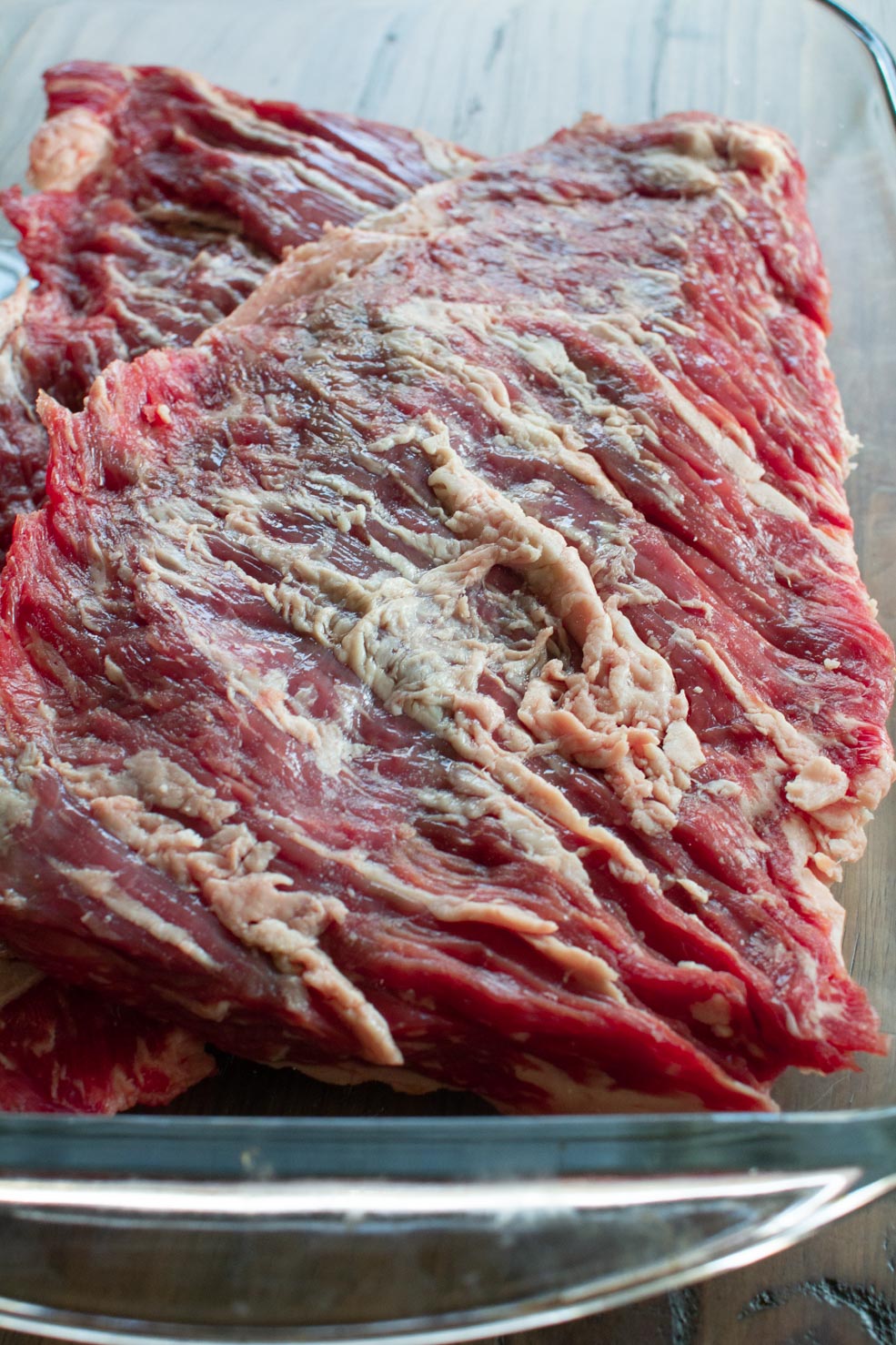 Steak Fajita Marinade Ingredients:
Here is the Texas secret to making the best steak fajita marinade recipe. You've got to use pineapple juice.
This gives your steak fajitas a truly authentic Tex-Mex flavor and it works for several reasons.
First, pineapple juice is what powdered meat tenderizer is usually made from (pineapples or papayas). Enzymes in pineapple juice break down the steak, and although you will still get plenty of chew, you will get that juicy-pull-apart-restaurant-quality tenderness that you're searching for in a home fajita meat recipe.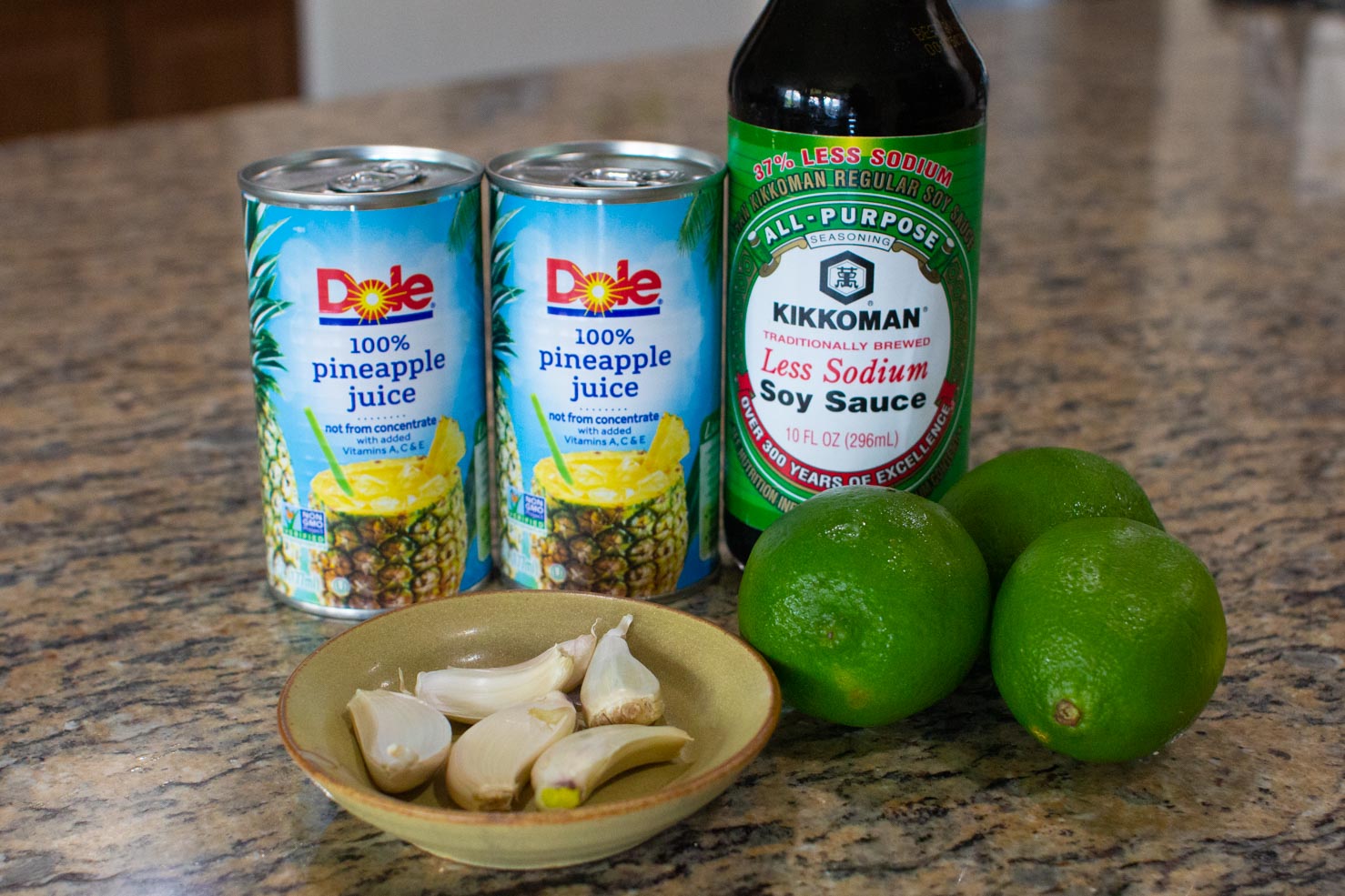 This steak fajita marinade recipe also includes soy sauce, garlic, and fresh lime juice. Garlic for interest, soy sauce for salt, and lime juice to balance the sweetness of the pineapple and provide a little Mexican flair.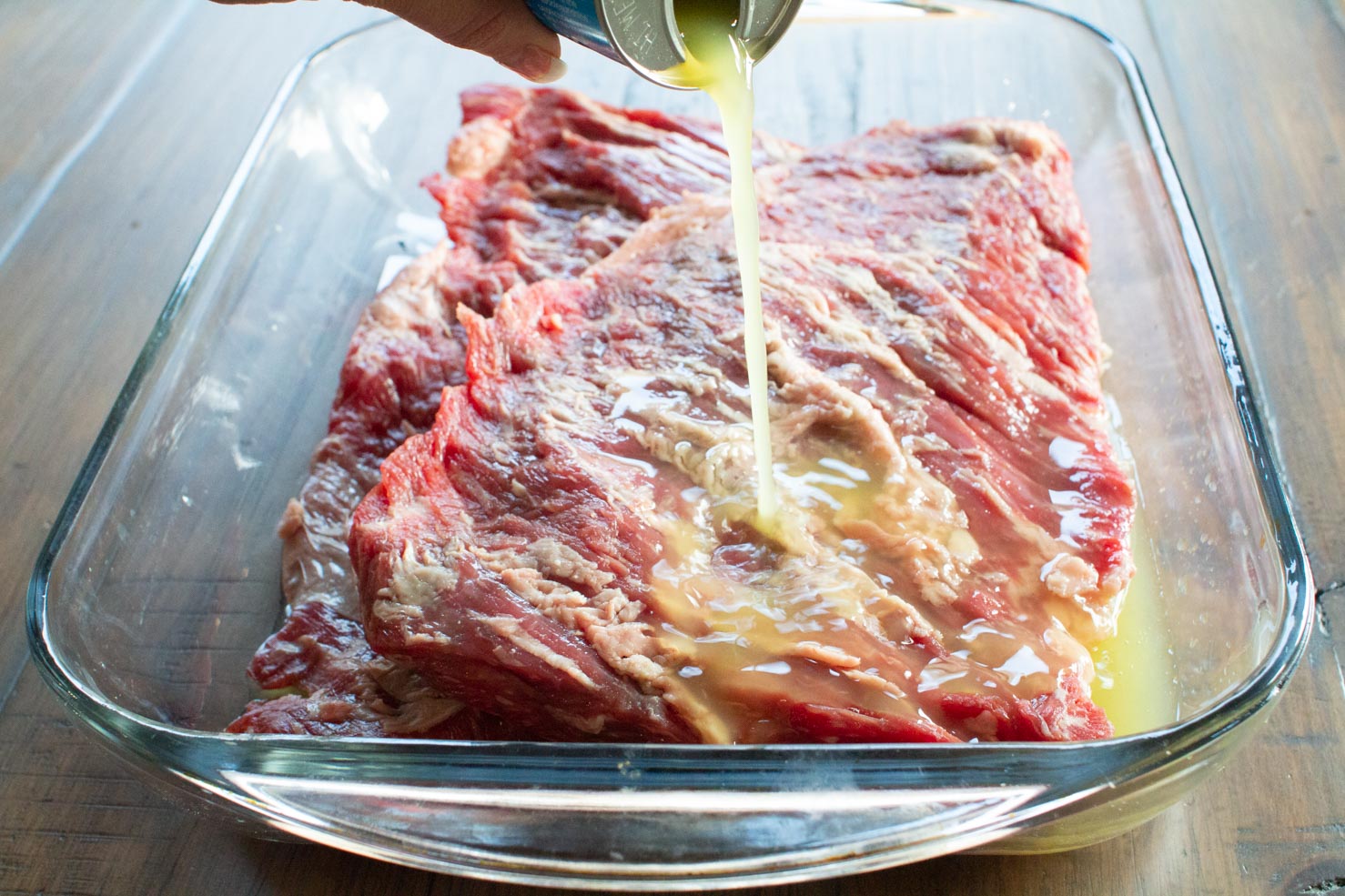 This is a classic combination that I suspect everyone from Pappasito's Cantina to Uncle Julio's, is using for either their chicken fajitas or steak fajitas.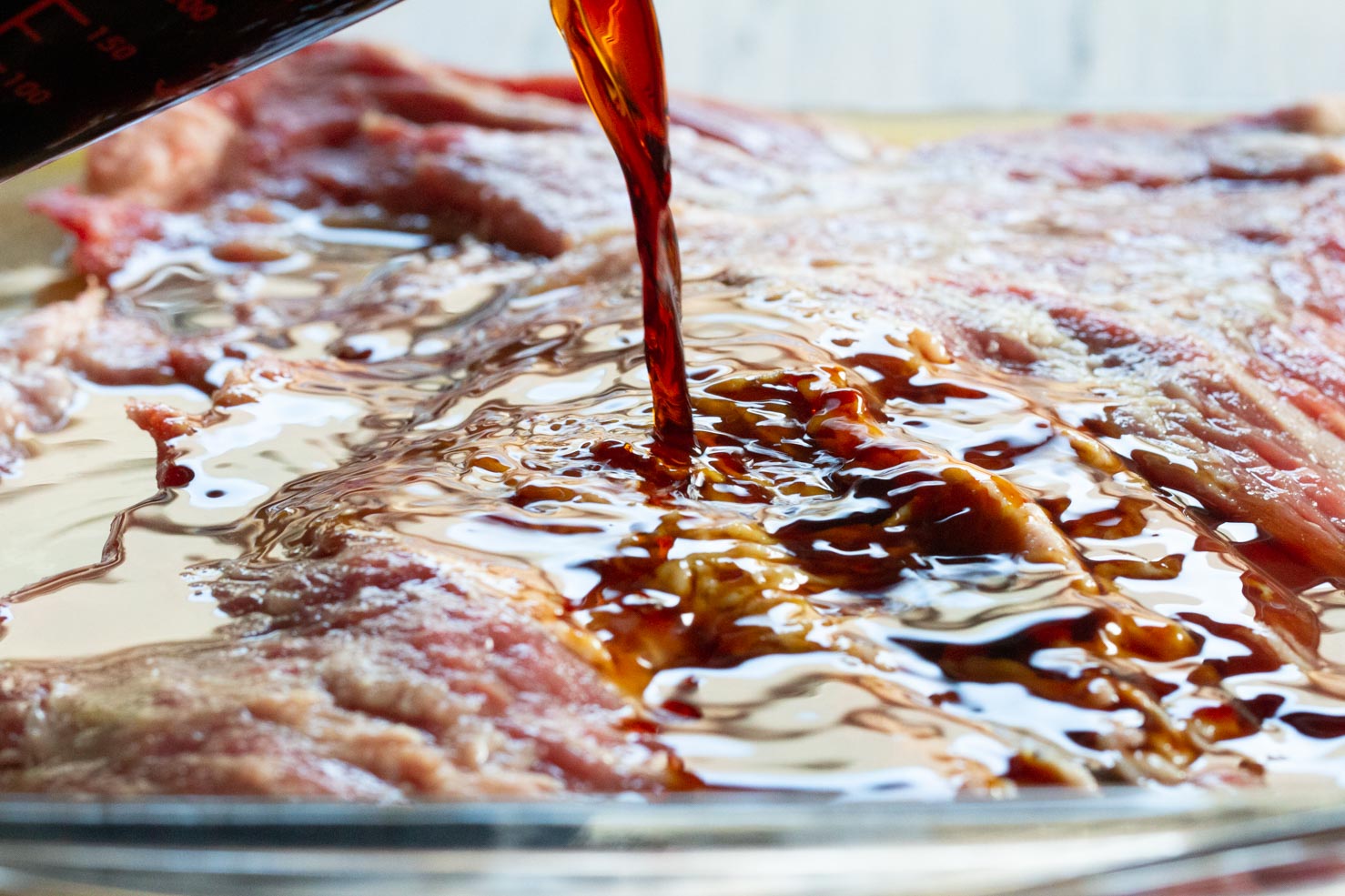 Pouring the ingredients for the recipe over your steak fajita meat is easy, then just give it a little mix around. I use a glass casserole dish with a Tupperware lid and I will rotate the meat with tongs over the course of several hours to 2-3 days.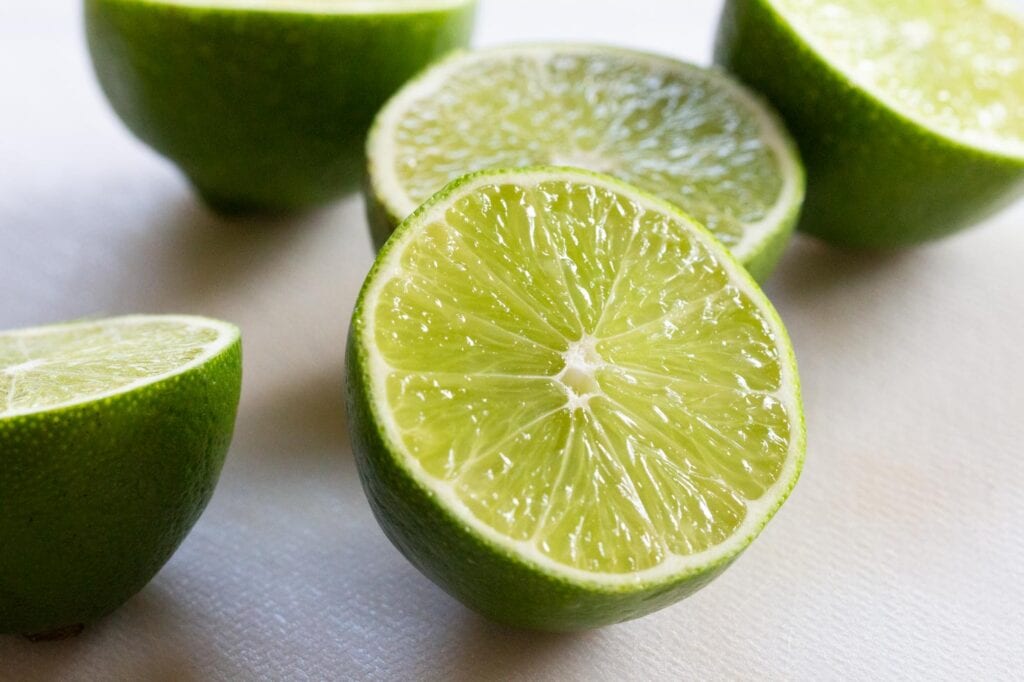 We have soaked the meat in the steak fajita marinade for as little as 6 hours, all the way up to 2-3 days. The flavor and tenderness peaks at 1-2 days in the marinade, but still provides excellent flavor if you can get the meat submerged in the morning before work, and cook it that evening when you get home.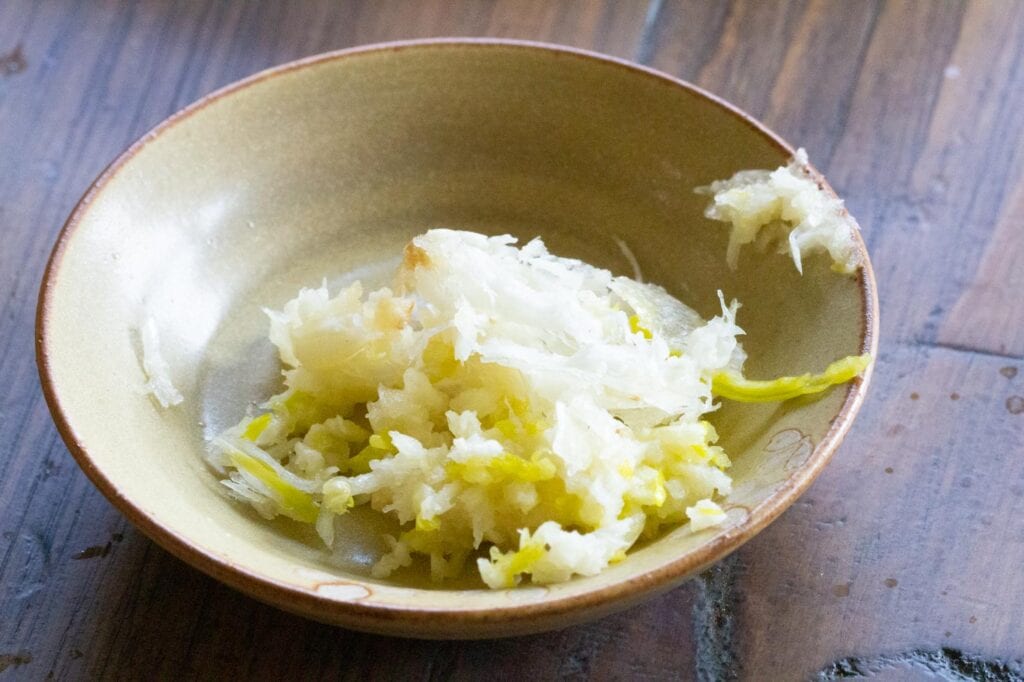 The garlic is pressed through a garlic press, or smashed well and sprinkled all around the steak fajita meat.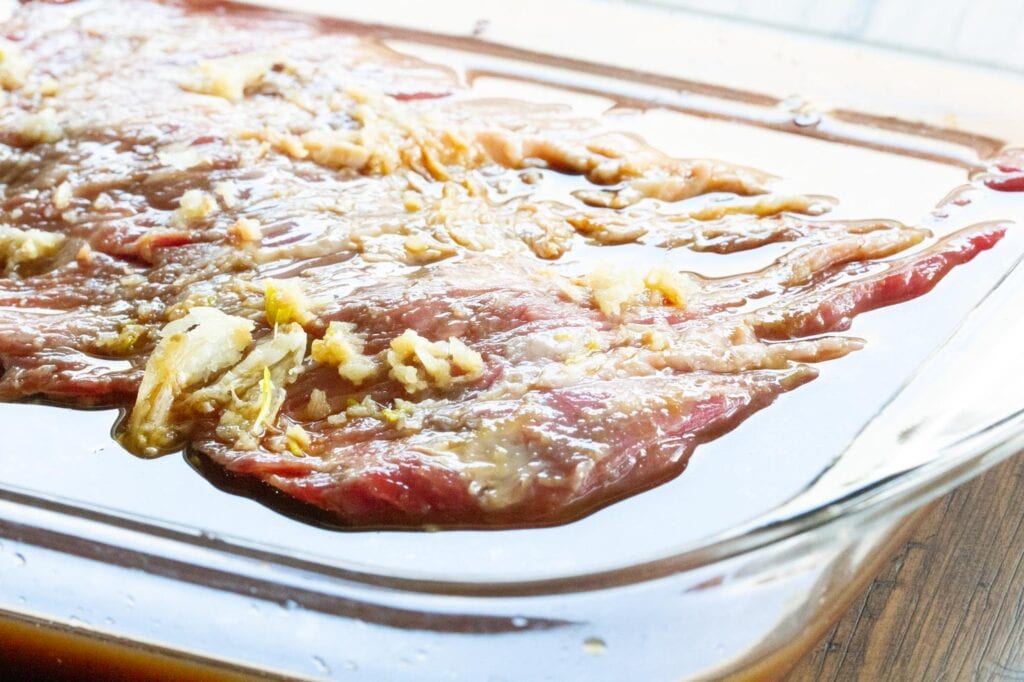 CHEF TIP:
We eat with our eyes. I'm a private chef and 80% of my job is making ordinary food look breathtaking. I've learned a couple of tricks along the way and I thought I would share this one. I sprinkle cilantro on the beef during the marinade because the green flecks look beautiful on the final grilled steak fajitas. They don't really add any flavor at all so don't go running to the store if you haven't got any fresh cilantro in your kitchen.
Cilantro is best used fresh on the fajitas after cooking, but if I didn't tell you what the green was I knew someone would ask. 😛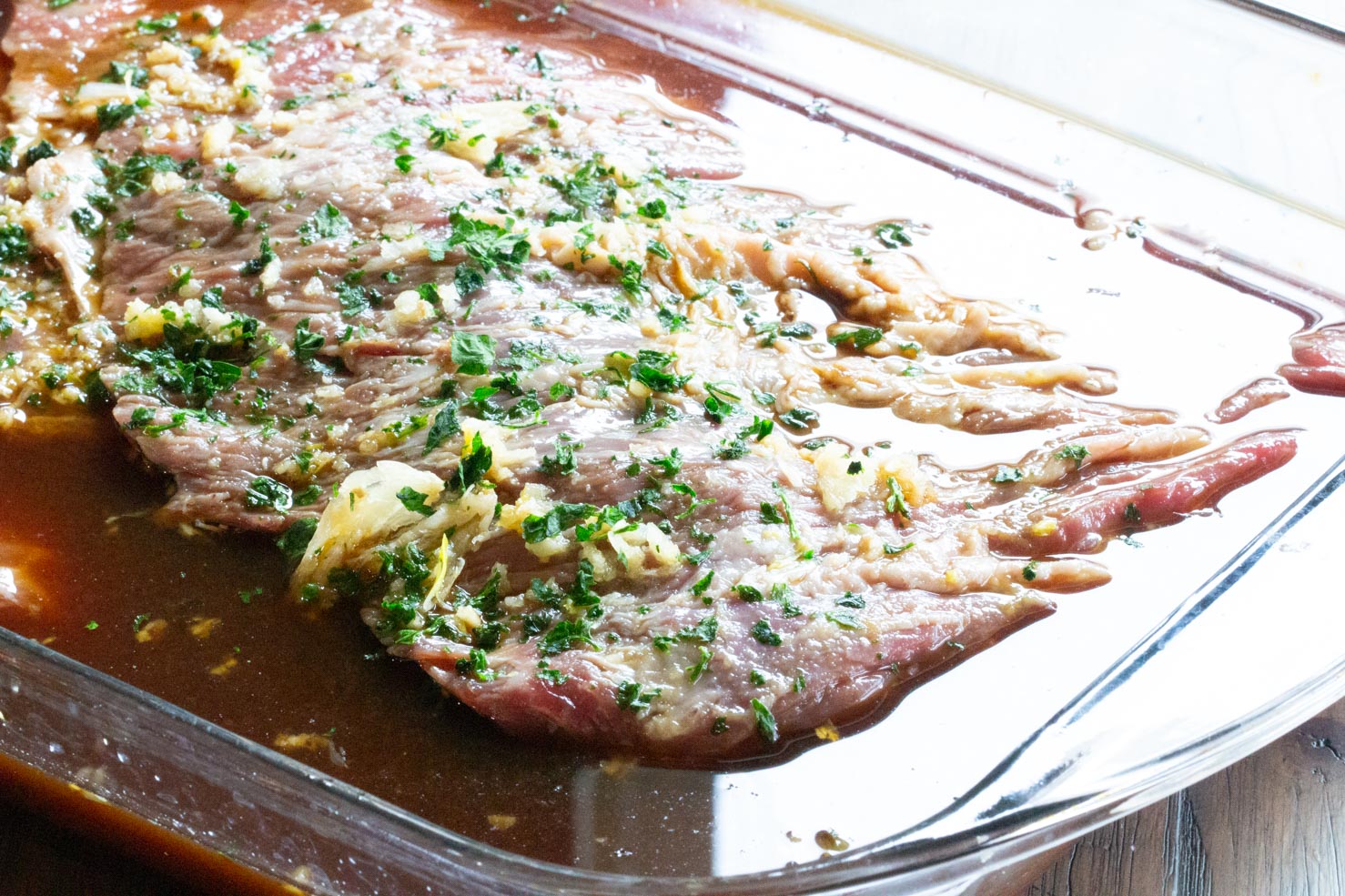 Marinade the meat using this steak fajita marinade Recipe for as long as possible in order to obtain maximum flavor. Don't cheat yourself by only doing it for 1-2 hours because you're in a rush!
Then follow me to the next post for complete step by step instructions on seasoning and grilling the fajita meat.
How to Grill the Steak Fajitas ⇐ Here is part 2 when you're ready to prepare the grilled fajitas.
What to Sides to Serve with Steak Fajitas?
Yield:

10
Steak Fajita Marinade
Ingredients
2 cans pineapple juice (2 cups total)
1 15oz. bottle low sodium soy sauce
3 limes, juiced
5 garlic cloves, pressed or smashed
3 T. fresh cilantro, chopped fine (optional-for beauty)
2-4 lbs. steak fajita meat (such as skirt steak, flank steak, tri-tip, sirloin, etc.)
Instructions
Place your fajita meat in a glass casserole dish with a lid.
Pour the pineapple juice, soy sauce, juice of the limes, and minced garlic onto the meat. Stir well and adjust with tongs. Sprinkle cilantro on if using.
Marinade anywhere from 8 hours up to 2-3 days. Grill over charcoal grill if possible. See my next post for complete instructions on how I grill and serve these steak fajitas.
Nutrition Information:
Yield:
10
Serving Size:
1
Amount Per Serving:
Calories:

939
Total Fat:

51g
Saturated Fat:

12g
Trans Fat:

1g
Unsaturated Fat:

33g
Cholesterol:

247mg
Sodium:

2078mg
Carbohydrates:

24g
Fiber:

4g
Sugar:

8g
Protein:

88g
This nutritional information is provided as a courtesy as an estimate only. Consult with a dietician for precise estimates.